How to Buy Life Insurance: A Step-by-Step Guide
Follow this step-by-step guide to buying your first life insurance policy so that you ensure that loved ones are financially secure with the right coverage.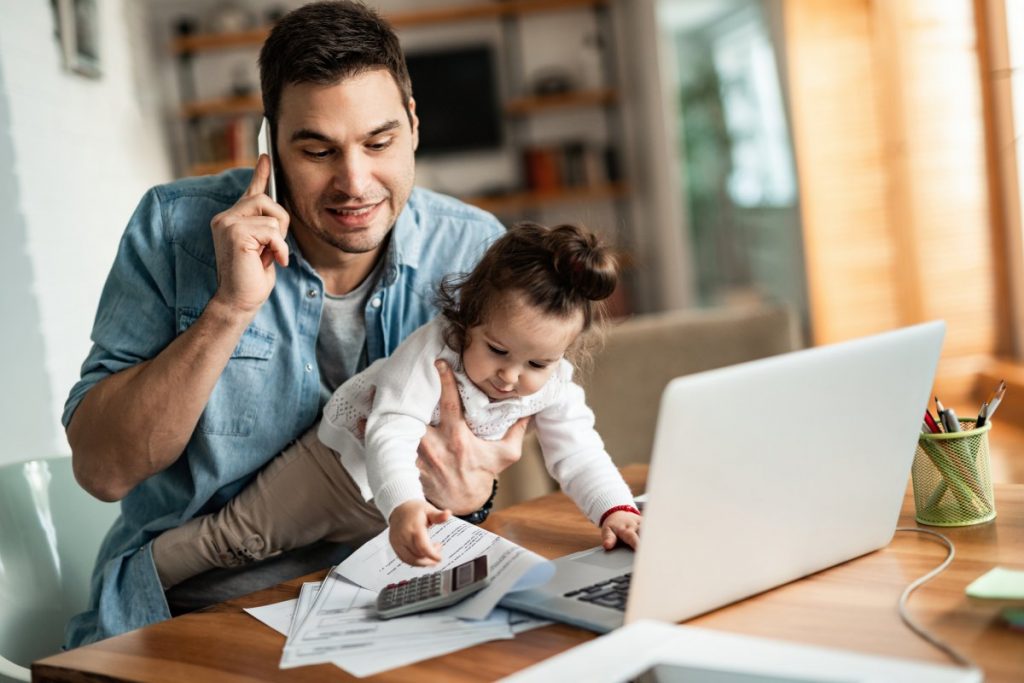 With Americans more and more cautious about their health these days, mortality is something being considered more often.
As you get older, having a life insurance policy provides financial peace of mind. It can replace income after retirement, help you pay off outstanding debts and support loved ones after your death.
You can purchase a life insurance policy at almost any age, and there are many reliable providers on the market.
However, purchasing life insurance is different from buying other types of insurance.
In this guide, we'll explain the steps you need to take to get the right life insurance policy.
How to Buy a Life Insurance Policy
There are at least nine steps involved in buying life insurance, at least if you want to get the right policy, at the right price, and with the necessary provisions for your personal needs and circumstances.
1. Decide if you need life insurance coverage
For most people, there will be a need for life insurance coverage. And generally speaking, if you think you need life insurance you almost certainly do.
There are calculations you can go through to make that determination.
Industry standards say you should have a sufficient amount of life insurance cover at least 10 years of your annual income. If you earn $50,000 per year, a $500,000 policy is recommended.
But that's just a starting point.
You may choose to increase that amount if you have a substantial amount of debt that you'd like paid upon your death.
Alternatively, you may decide to go with less coverage if your spouse has sufficient income to reduce the amount of coverage needed.
2. Pick a policy type – term or permanent
Aside from the decision to purchase life insurance, the next most important consideration is the type of policy you'll choose.
The most basic choice is temporary or permanent coverage.
Term life insurance
Term life insurance is temporary coverage. Terms typically run in five-year increments, ranging from 10 years to 30 years.
For many individuals, a 30-year policy will be sufficient to cover the time of greatest life insurance need.
For example, if you're 30 years old and have a 30-year mortgage and young children, a 30-year term policy will keep your family covered until your children are emancipated and your house is paid for.
Term life insurance has another advantage in that it's a lot less expensive than permanent insurance.
A typical term policy cost about 10% as much as the premium on an equivalent amount of whole life insurance. That means not only will you save money on the premium, but you can purchase a lot more coverage. And when the term expires, you may be able to either extend your current policy or purchase a new one.
If you're concerned that future health issues may make it difficult to get a new term policy when your current term expires, you may want to consider permanent coverage.
Permanent life insurance
The most common type of permanent life insurance is a whole life insurance policy, but there are others, like universal life, that also offer an investment provision.
Permanent life insurance is much more expensive than term life, but that's because it's a permanent policy and it builds cash value.
That is:
Part of the premium goes toward paying your life insurance, while the rest goes into your cash value.
As the cash value builds, you can take a loan against it, or even use the proceeds to pay future premiums. 
It's even possible to have enough cash value in a whole life policy that your plan will be fully paid up by a certain age.
3. Research different life insurance carriers
There are literally hundreds of life insurance companies in America.
Some are large well-established companies, like Prudential, Allstate, and MetLife.
These are best for providing permanent life insurance, as well as coverage for older applicants and those with health conditions.
There are also a large number of new life insurance providers, loosely referred to as life insurance "fintechs". Many of these companies have come up only in the last few years, but they specialize in limited policy types.
For example, most provide only term life insurance. They typically offer no medical exam policies to healthy young applicants at low premiums. However, they're usually not the best place for older applicants or someone with significant health conditions to purchase life insurance from.
Brokers
If you're unsure where to buy life insurance, consider working with a life insurance broker.
Brokers work with dozens of life insurance companies, and can place your application with the most appropriate carrier for your needs.
And best of all, life insurance brokers won't cost anything more than if you were to purchase a policy directly from an insurance company.
4. Request multiple quotes
Never pick one life insurance company. Instead, do some shopping.
You should get policy quotes from several providers so you can do a side-by-side comparison.
5. Fill out the application
A life insurance application is similar to completing a job application or even a loan application.
Of course:
It'll ask basic information, including your name, address, contact information, Social Security number, and financial information. That will mostly center on your occupation and current employment and income.
But the vast majority of life insurance applications also ask a significant number of health-related questions.
When completing this section, do your best to fill it out accurately.
Be sure to include any significant health conditions, previous medical events, or high-risk activities, like smoking or dangerous hobbies.
Omitting this information could result in a decline of your application if the life insurance company finds out you've failed to be fully truthful in providing the information.
They'll verify your health information with various online data sources, and even directly with healthcare providers.
6. Prepare for your phone interview
Some, but not all, life insurance companies also conduct a phone interview.
It will generally duplicate the information requested on your application.
But the insurance company will do this to verify there have been no changes or omissions on the application.
In some cases, they may even ask a few questions that were not asked in the application.
Once again, do your best to be truthful. The phone interview should only last a few minutes, and more than anything, the person at the other end will be looking for additional information to support approving your request.
For that reason, it's in your best interest to cooperate fully.
7. Schedule a medical exam
Most life insurance policies will require you to have a medical exam.
That will involve a nurse coming to your home or place of employment and checking your height, weight and blood pressure, and taking urine and blood samples.
The insurance company is trying to determine the current state of your health through the exam.
You may want to consider a no-exam policy if you're uncomfortable with exams in general. But understand you'll typically pay at least a little bit more for a no exam policy than you will for one that's fully medically underwritten.
That's because omitting the exam will give the insurance company less assurance of the exact state of your health.
Some applicants prefer a no exam policy as a way of hiding a medical condition.
However, that usually doesn't work.
Once again, the insurance company can verify your health information from third-party sources. In most cases, you'll be better off – cost wise – with a fully medically underwritten policy.
8. Wait for approval
Depending on the insurance company, this can take anywhere from a few days (if no medical exam is required), or a few weeks.
Online life insurance providers typically have a streamlined application process that does not require a medical exam.
They can typically provide approval within a few days. But that mostly applies the term life insurance policies only.
If you're taking permanent life insurance, or if you're older or have health conditions, policy approval can take several weeks.
In each case, a medical exam is very likely.
Don't worry that you won't have coverage. Under the laws in most states, you'll be retroactively covered under any policy once you submit the application and make the first premium payment.
That of course is contingent upon the policy ultimately being approved.
9. Exam policy details
Once you receive your policy, read every page and every paragraph.
Always remember that a life insurance policy is a legal contract. You'll want to look for any exclusions the policy contains.
For example, the policy may not pay benefits if your death is caused by visiting certain countries determined to be dangerous, or participating in certain activities, like social unrest or illegal behavior.
If you're remotely concerned, have it reviewed by a trusted friend or – better yet – an attorney. You'll have a certain amount of time to either accept the policy or decline it.
That's why you should review the policy carefully as soon as it arrives.
Bottom Line
As you can see, applying for life insurance isn't a single activity, but a series of steps.
You'll need to complete all nine to get the right policy, at the right price, and with the right provisions.
Take your time, ask questions, and read everything that comes your way regarding the policy.
A life insurance contract is a long-term arrangement that can't be changed after the fact.
For that reason, you'll have a vested interest in making sure you get it right upfront.