Wealthfront Investment Adviser 2023 Review
Find out whether Wealthfront is the right robo-advisor to help you set up an investment portfolio for retirement savings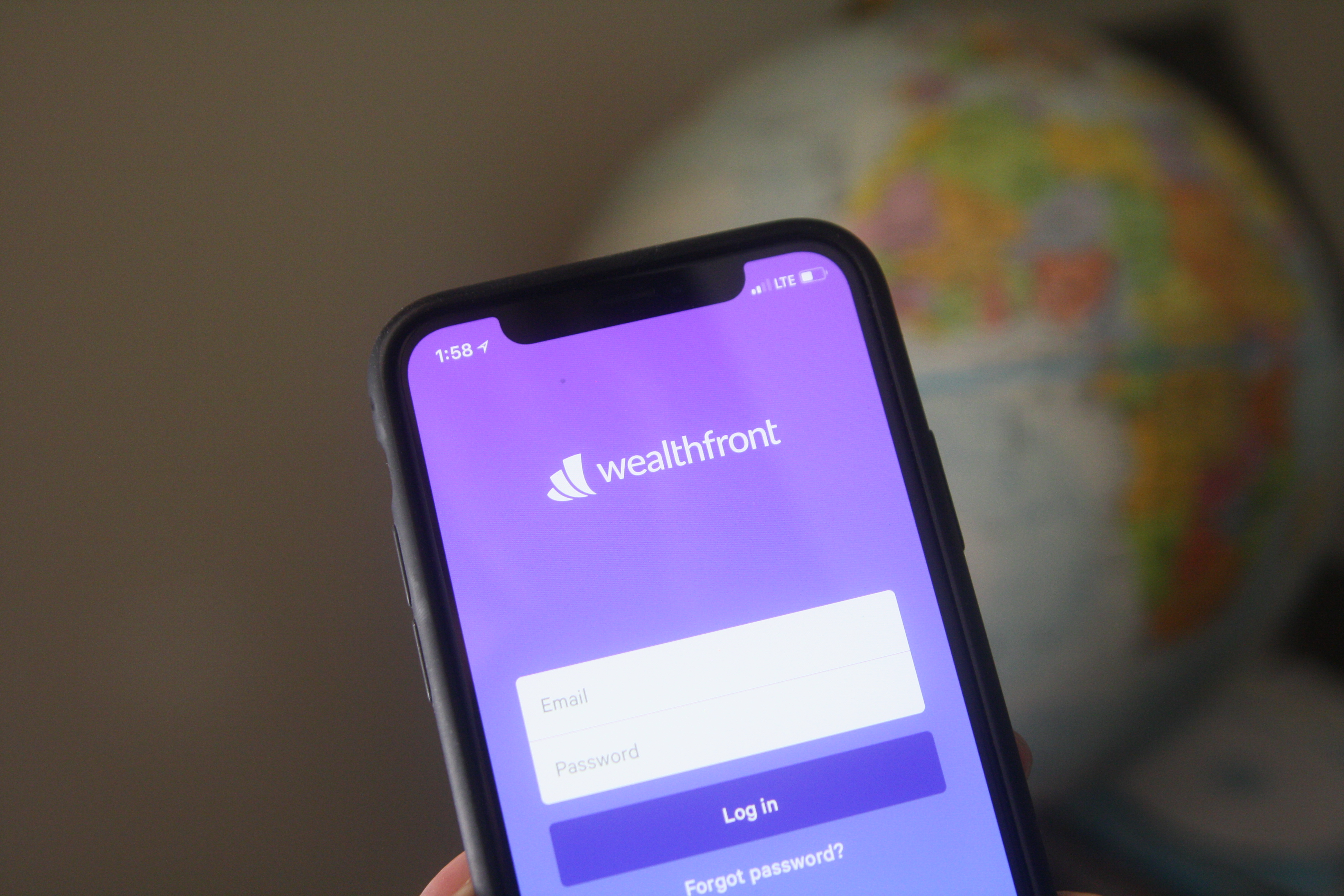 Having an investment portfolio isn't just for the uberwealthy or retirees. If you want to grow your money (who doesn't?), no matter how little or how much you have, investing is the way to go.
Wealthfront is a company that aims to make it even easier and affordable to jump into the investment world, all from the convenience of your computer or smartphone.
With a minimum investment amount of $500, anyone can open a Wealthfront account.
You'll answer some questions and within minutes, you'll have a recommended personalized portfolio based on your financial goals and how risky you're willing to go.
In addition, you'll have access to world-class wealth management planning tools to set you up for financial success.
Here are the ins and outs of Wealthfront so you can decide if it's the best investment solution for you.
Wealthfront is Great for...
Beginner investors
Simple retirement planning
Mobile-centric users
Minimize tax burden on investments
Compare Investment Options
Act now to maximize the growth of your finances with one of these investment platforms.
Benefits of Using a Robo-Advisor
Wealthfront is a "robo-advisor", the term given to automated digital investment services that use a complex algorithm to manage investment portfolios.
Robo-advisory firms make investing more accessible by offering low initial investments and low fees.
By removing the middleman, a wealth advisor or financial planner, robo-advisors help choose and manage the best investments based on your individual risk tolerance and goals.
How Wealthfront Works
Based on the Modern Portfolio Theory (MPT), Wealthfront uses sophisticated software to build a diversified portfolio of stock, bond, and real estate Exchange Traded Funds (ETFs) based on your risk tolerance and financial goals.
Whether you're looking to increase your savings, plan for retirement, buy a home or send your children to college, Wealthfront will invest and manage your money to in order to help you reach these goals.
Getting Started
To set asset allocations and build a personalized portfolio, you'll need to answer a series of questions. This includes six subjective questions and four objective ones.
Answers to questions like your age, income, current investments, financial goals and debt will be used to determine your investment needs.
Based on your answers, Wealthfront presents you with an investment plan. The plan is based on your risk profile and is made up of low-cost, tax-efficient ETF index funds.
Your personalized investment plan details the type of investments that Wealthfront will buy on your behalf, the percentages each investment makes up in your portfolio and why this investment plan makes the most sense for you.
Once you're comfortable with the plan, you need to invest a minimum of $500.
You have a few different ways and add money to your account.
You can:
Link bank accounts to make a one-time transfer or set up recurring deposits
Initiate a wire transfer to your Wealthfront account
Electronically transfer an account from another institution
Write a check (for 539 college savings plans only)
Types of Accounts
Wealthfront manages personal investment accounts and retirement accounts including:
Personal investment accounts
Joint accounts
Trust accounts
Traditional IRAs
Roth IRAs
Simplified Employee Pension IRAs
IRA transfers
401(k) rollovers
529 college savings plan accounts
In addition, if you need quick cash, you can take out a portfolio line of credit.
Joint and personal accounts act as collateral for a line of credit should you default on the loan.
This way, you have access to the cash you need without disrupting your long-term investments.
Investment Options
Wealthfront tracks thousands of ETFs to determine the best investments based on lower fees, tax efficiency, and higher liquidity.
The percentage and combination of each ETF in your portfolio depend on your own risk tolerance.
You can expect Wealthfront to recommend a combination of the following primary ETFs:
Vanguard U.S. Total Stock Market Index
Vanguard Developed Markets ex US Index
Vanguard Emerging Markets Stock Index
Vanguard U.S. Investable Market Real Estate
State Street Energy Select Sector
Vanguard Total Bond Market
Barclays Capital U.S. Treasury Inflation Protected Securities Index
Vanguard Tax-Exempt Bond Index
Vanguard Dividend Yield Stock Index
By investing in a variety of asset classes, you're able to own thousands of financial securities at a very low cost, plus you'll have a very diversified portfolio.
Fees
Wealthfront charges a simple yearly advisory fee of 0.25% on assets under management.
The fee is deducted from your account on a monthly basis.
For example, if you have an account with a monthly balance of $100,000, you'll pay $20.55 in fees each month.
In addition, you'll pay a fee for each ETF in your portfolio since all ETFs come with fees. Wealthfront focuses on funding portfolios with the lowest annual expense ratios, ranging from 0.04% to 0.35%.
They do not charge fees when you go to withdrawal from or close an account.
In addition, there are no trading or commission fees or any transfer fees.
To save on your annual advisory fee, invite friends and family to join through the Wealthfront Invite Program.
Wealthfront will waive the monthly fees on $5,000 for you and your friend, for as long as they keep that account open.
Path
Setting themselves apart from traditional robo-advisors, Wealthfront launched "Path", a fully mobile financial planning solution.
Path was developed by an experienced team of PhD experts including economist and investing icon Burton Malkiel, author of "Random Walk Down Wall Street."
Taking into consideration the performance of over 40,000 securities, inflation, social security administration data, academic research and complex mathematics, Path was designed to help you understand the impact your current financial lifestyle has on your future.
To do this, you'll connect Path to all of your bank and financial accounts, so it can assess your financial spending and saving habits based on actual transaction history.
Additionally, Path allows you to explore "what if" scenarios and how they impact your financial future.
For example, what if you decide to quit your job and be a stay-at-home mom?
You'll be able to input this hypothetical information to see the financial impact it can have on your day-to-day living and your long-term goals.
You can set up Path in just a few minutes to answer some of life's biggest questions, based on your own finances.
Can I afford to pay off my mortgage early?
How much do I have to save to send my child to an out of state four-year college?
Can I live off of $50,000 a year in retirement?
PassivePlus
PassivePlus is Wealthfront's self-proclaimed "signature suite of investment features" designed to increase returns on your investments, without increasing risk.
PassivePlus includes tax-loss harvesting, stock-level tax-loss harvesting, risk parity and smart beta.
Essentially, they're additional benefits without associated fees or costs.
Tax Loss Harvesting
Wealthfront was one of the first robo-advisors to develop a Tax-loss Harvesting (TLH) software tool used to generate greater tax savings for clients.
All taxable accounts come with this free benefit, known as the Wealthfront daily TLH service.
You'll need to "opt in" for this PassivePlus benefit once you open an account.
TLH works by checking your account on a daily basis for investments to sell that have declined in value, to offset investments that have gained in value. By selling these investments below the purchase price, a loss is generated, thus offsetting taxable gains.
The tax savings are then reinvested in your portfolio.
Losses generated by TLH can be used to offset up to $3,000 of ordinary income or gains in your portfolio, which can lower the overall amount you pay in taxes each year.
Online Experience
Wealthfront has completely removed the human aspect of financial advising and planning.
All account management, from opening an account to learning about your portfolio asset allocation, is done on the website or from your smartphone.
As an added safety measure, you can enable two-step authentication both online or on the app.
Mobile Experience
The Wealthfront app is available for Android and iOS devices.
Unlike other banking or online platforms, the app offers even more features than the website.
Path was specifically developed to be used on the app. Although you can sign up for Path on the website, you'll find additional features in the app that you can access anytime.
Conclusion
Wealthfront leads the industry by continually expanding their fully automated financial planning services and investments.
They offer personalized, results-driven, and diversified investment portfolios and services developed by an industry leading data science team, for a fraction of the cost of traditional financial advisors.
It's clear that Wealthfront is transforming wealth management services, bringing the most sophisticated platform to even the smallest investor.
Even if you're not quite convinced, for only a $500 minimum investment, it's worth giving Wealthfront a try.