GEICO Insurance 2023 Review: Top-Notch Auto Coverage
Our review of GEICO looks at the insurance policy offerings, types of coverage, and available discounts, especially for car insurance.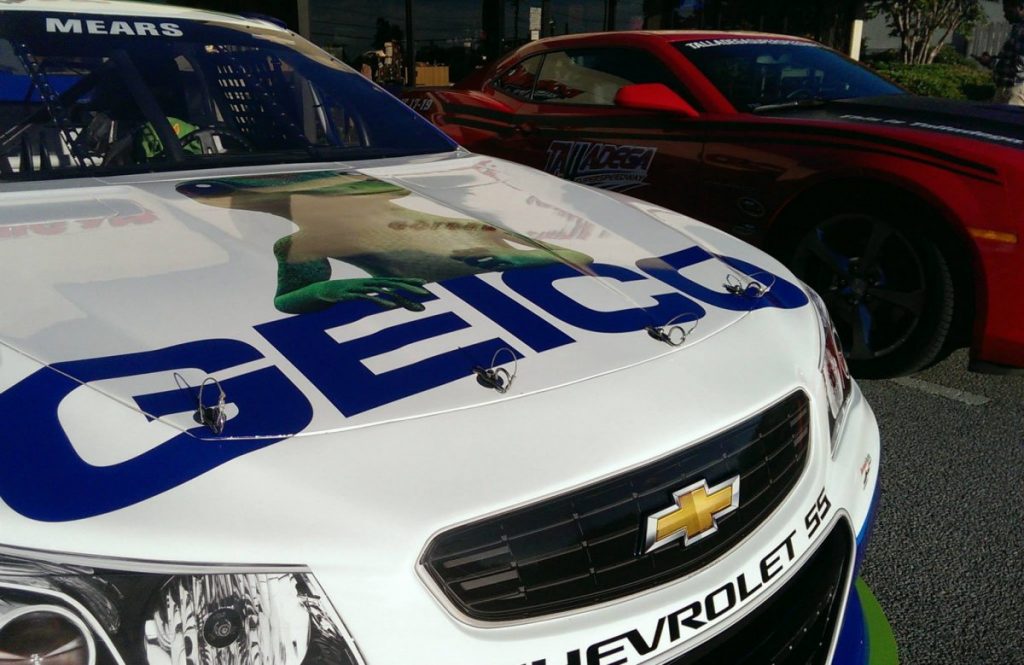 GEICO is a large, well-known insurer that provides property and casualty insurance.
You might be familiar with the company's commercials featuring the adorable gecko lizard with a charming Aussie accent and their famous slogan, "A fifteen-minute call could save you fifteen percent or more on car insurance."
When it comes to insurance, Geico's extensive network of affiliated companies and non-affiliated insurers helps them provide a massive selection of insurance products along with the ability to compare coverage and pricing for multiple insurance lines.
If you'd like to know more about GEICO's insurance coverage, pricing, and industry standing, here's more information that might help.
GEICO Insurance Pros & Cons
About GEICO
Founded in 1936 by Leo and Lillian Goodwin as the Government Employees Insurance Company, Geico started as an insurer for government employees and military personnel.
In 1996, the company became a wholly-owned subsidiary of Warren Buffet's multinational conglomerate, Berkshire Hathaway corporation.
As of 2019, Geico passed 17 million policies in force and insures more than 28 million vehicles. Geico has seven affiliated companies to meet its customers' insurance needs and is the second-largest personal auto insurer in the United States.
Industry ratings
GEICO and its affiliate companies have the following ratings for financial strength and claims-paying ability:
AA+ rating from Standard and Poor's
Aa1 from Moody's
A++ from A. M. Best
GEICO is an accredited business with the Better Business Bureau (BBB) and has a rating of A+. According to their BBB profile, Geico has 2,932 complaints closed in the last three years, and 907 complaints closed during the previous 12 months.
According to a 2020 study by JD Power, Geico ranked highest among large auto insurers in providing a satisfying purchase experience, with a score of 867 on a 1,000-point scale.
A 2020 customer satisfaction survey based on an independent study conducted by Alan Newman Research found that Geico had a 97% customer satisfaction rate.
Customer service
GEICO's customer service can be handled online, with a local agent, or by calling the 24/7 customer service line. Here are some things you can do using the app:
Access ID Cards
Pay your bills
Request roadside assistance
Auto Insurance Overview
Geico's primary line of insurance is auto insurance. Here are some highlights of their auto coverage options:
Collision coverage
This standard auto insurance coverage may pay for any damage to your car caused by a collision, whether it's with another vehicle or object.
This coverage can be used whether or not you are at fault in an accident.
Comprehensive coverage
This covers the cost of damage to your vehicle for incidents aside from collisions.
For example, it could pay for damage to your car from theft, vandalism, flood, fire, or other covered losses.
Bodily injury liability
This coverage pays for damages involving bodily injury or death from an accident where you are at fault.
This coverage could also protect your personal assets if there's a judgment against you in a lawsuit resulting from an at-fault auto accident.
Property damage liability
GEICO will pay for damage to someone else's property resulting from an at-fault accident.
Like bodily injury liability, this could also protect your assets from judgment.
Medical payments coverage
This coverage could apply to you, your relatives, or passengers that are injured in an at-fault accident.
It can help pay for medical bills and funerals. If you are in an accident in someone else's vehicle or struck as a pedestrian, this coverage could pay for your medical expenses.
Personal injury protection (PIP) coverage
This could pay for your medical treatment, lost wages, or other accident-related expenses regardless of who caused the accident.
It's helpful to know that PIP coverage requirements vary by state and that individual states determine who's covered and the required limit(s) for PIP.
Uninsured and underinsured motorist coverages
This coverage could compensate you for injuries or property damage caused by a driver who is either under-insured or has no insurance at all.
Without this coverage, you may have to pay your own medical expenses. It can even provide compensation for non-medical expenses like pain and suffering.
Additional auto insurance coverages from Geico:
The following coverages can be purchased from Geico at an additional cost:
Emergency roadside service
You can request this help from the Geico app or by calling customer service.
If your car is disabled, you're covered for towing to repair facilities, battery jumps, tire changes, lockout, fuel delivery, and winching services. Roadie assistance with Geico starts as low as $14 per year.
Rental reimbursement
This optional coverage helps pay for your rental car while your car is being repaired due to a covered claim.
You can keep the rental car until your vehicle is repaired or until your coverage limit runs out, whichever comes first.
You may also have some rental car coverage for a limited amount of time if your car is totaled.
Mechanical breakdown insurance
This coverage can help you get your car repaired whenever you need it.
It's available for new or leased cars that are less than 15 months old and with less than 15,000 miles.
It's renewable and helps spread the cost of repairing your car overtime.
Auto insurance discounts
Geico offers several discounts for its auto insurance customers.
Here some ways to lower the cost of insuring your vehicle with Geico:
Vehicle equipment
Airbag discount
Anti-lock brakes discount
Anti-theft system discount.
Daytime running lights discount
New vehicle discount
New vehicles 3 model years old or newer
Driving history & habits
Five-year accident-free good driver discount
Seat belt use discount
Driver's education
Defensive driving course discount
Driver's education course discount (for students who've completed the course)
Good student discount
Driver affiliations
Emergency deployment discount
Federal employee discount (Eagle Discount)
Membership and employee discounts
Military discount
Customer loyalty
Multi-vehicle discount
Multi-policy discount
Homeowners Insurance Overview
GEICO homeowners insurance also has standard coverage you'd expect from a national insurance carrier.
Covered perils include damage from fire, wind, hail, theft, and water damage.
Here's what GEICO's homeowners policy provides for standard homeowners coverage:
Property damage & dwelling
This covers your dwelling, permanent structures on your property, and personal belongings.
Covered property could include items like furniture, appliances, and clothing. There's limited coverage for higher-priced items like jewelry.
You can purchase a separate policy or rider to cover your more expensive belongings, like jewelry.
This coverage will also pay to replace or repair permanent structures located on your property.
Here's are additional coverages GEICO offers in terms of homeowners insurance:
Personal liability
This protection can help with medical expenses or property damage involving others caused by you or someone in your household. It can also cover legal costs in the case of a lawsuit.
Medical expenses
This coverage is for medical payments involving minor injuries to people who don't live with you but are injured on your property.
GEICO homeowner's insurance discounts
Multi-Policy Discount
Home Security Systems
Smoke Detector Alarms or Fire Extinguishers
Life Insurance Overview
Like most large insurance companies, GEICO offers three types of life insurance policies that include term, whole life, and universal life policies:
Term life insurance
GEICO's term life insurance is ideal for younger, healthy individuals indeed of coverage that could replace their income or contribution to a business or household in case of death.
For example:
Main breadwinner
Stay-at-home parent
Homeowners
Business owners
The death benefit from a term life could help survivors continue paying for expenses should the insured pass away within the policy period.
Term life policies are purchased for a specific length of time and could be renewed, at a newly-calculated rate, when the term is over.
Policy periods are usually 10, 15, 25, or 30 years. Some applicants may be eligible for a "No-Med Exam" policy which doesn't require a medical exam.
Whole life or universal life insurance
Geico's whole life insurance product is a permanent life insurance policy with a consistent premium that accumulates a cash value that can grow tax-deferred.
A portion of the premiums can be invested to provide additional cash value to policyholders. Policyholders can also borrow against the cash value as needed.
Universal life insurance is very similar to whole life insurance. The main difference is that the premiums and death benefits are flexible for universal life insurance and can fluctuate while the policy is active.
Bottom Line
As the second-largest auto insurer in the United States, GEICO's reputation mainly revolves around their car insurance product.
This should not discourage you from getting a multi-policy quote from them, however.
You might come to GEICO for auto insurance but stay for other coverages like homeowners or life insurance.
Either way, it could be worth your time to get an estimate for one or more policies with GEICO to save as much money as possible.