Bundling Basics: How to Bundle Your Insurance to Fit Your Budget
Learn about the different ways that you can bundle your insurance to save money every year on coverage for your home, car, apartment rental, and more.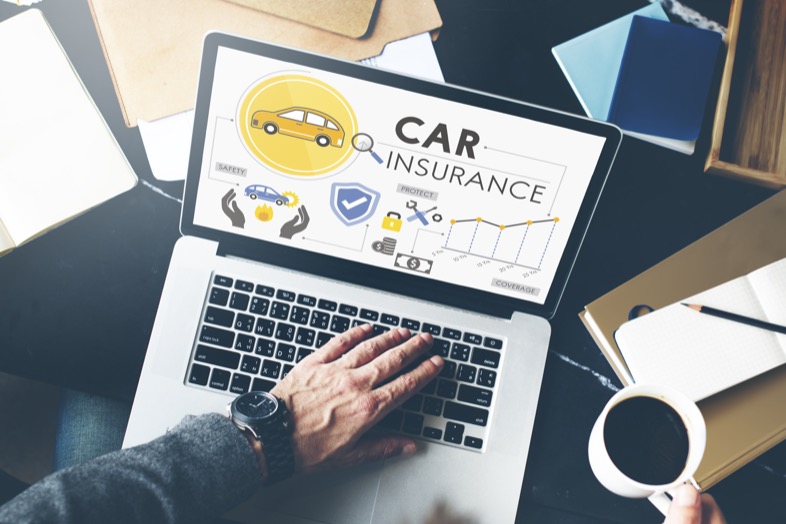 Whether you've just closed on your first home or you're a seasoned property owner, you undoubtedly want to make sure your biggest investment is backed up by reliable insurance coverage.
But, let's say you also have a car, a motorcycle, an all-terrain vehicle — maybe even all of the above. How do you find the best deal on insurance when you have multiple types of property to insure?
The answer may be found in bundling.
With a little savvy and a little comparison shopping, you could end up saving hundreds by insuring various possessions with the same insurance company — a practice better known as "bundling."
So, let's take a look at which policies you may be able to bundle and how to decide whether doing so is the right decision for your budget.
Which Policies Can I Bundle?
Homeowners insurance and car insurance
If you're like most, your home and your car are two of your most valuable possessions.
It goes without saying that you'll want to carry reliable insurance on both.
That's why most insurance companies offer a bundling discount if you protect both your home and your car. Some insurers may even offer incentives for bundling.
For instance, if you drive your car into the garage door by accident, you may only have to pay one deductible instead of separate ones for your homeowners and car insurance policies.
Renters insurance and car insurance
Even if you don't own a home, you probably have personal possessions that you'd hate to lose.
Think about your clothes, furniture or your new 4K TV.
If, say, your building catches fire, the landlord's insurance won't replace those belongings.
That's why it's often a good idea to invest in renters insurance. It's usually pretty affordable, and if you already have a car insured, adding renters coverage through your auto insurance company may help you save a few bucks.
Boat, motorcycle or RV insurance and car insurance
Whether it's an ATV, boat or a Winnebago, you'll need to make sure it's insured.
Some car insurance companies also offer coverage for your "toys", and may offer you a discount when you bundle them with your auto coverage, which can make your insurance more affordable and convenient.
The Pros of Bundling
Savings
Combining multiple insurance policies with one company could potentially save you a pretty penny.
Of course, the savings vary based on factors like your location, insurance history and more.
Convenience
Whether you're making monthly payments or accessing your ID cards, a bundled policy will allow you to do it all in one place.
Even more importantly, let's say a nasty hail storm or heavy rain damages both your home and your car. If you've bundled your policies, you'll only have to deal with one insurance company throughout the recovery process.
Bundling can help cut through the red tape and get your life back to normal as quickly as possible.
Trust
If you have a particular insurer you've come to rely on over the years to protect your home or your car, bundling your policies with them can offer the same peace of mind to your other important belongings.
Not only will you know that they have your back, but they'll also know your insurance history, which could lead to a lower premium. It's a win-win.
What You Need to Know Before You Bundle
There are many ways that bundling your insurance policies can pay off.
But if you've ever shopped for insurance before, you probably know everyone's situation is different.
Here are a few hurdles you might run into when bundling your insurance policies — and more importantly, how you can overcome them.
The problem: Bundling doesn't guarantee a discount.
Most of the big insurance players offer multiple lines of coverage, but not all of them offer the types of coverage you may be looking for.
For instance, an insurer who specializes in auto insurance may not offer homeowners or renters insurance.
Some insurers offer these coverages through partners, which means you may not get a discount for having multiple policies through the same company.
The solution: Get online quotes from a couple of different carriers.
If you don't see a discount for having multiple policies online, try calling customer service line to ask whether you can save by bundling your policies.
The problem: Not all companies offer the coverages you need.
There are several big-name insurers that offer auto insurance, homeowners insurance and renters coverage, among other protections. That said, not every company does.
The solution: Shop around.
Start by doing a little research online and ask family or friends who they use to insure their homes, cars and other property. This way, you'll likely be able to find a carrier that offers what you need and, better yet, you'll get a real-life testimonial from people you trust.
Make Your Savings Work for You
Discounts for bundling vary depending on your state and provider, but as an example, Esurance offers a Multi-Policy discount of up to 10 percent off for bundling your home and auto policies. With the nationwide average car insurance policy costing around $1,503 annually, that could put as much as $150 per year back in your pocket.
When you do find the bundling option that earns you the biggest discount, make a plan for what you'll do with your savings.
Decide whether you want to sock it away for retirement or let it earn interest for a family vacation, home improvements or other big-ticket items.
Or, consider using the extra funds to make your insurance policy work harder for you. Paying a slightly higher monthly premium could get you a lower deductible, which means you'll pay less out-of-pocket if you need to file a claim.
Similarly, it could enable you to boost your liability limits, which could come in handy if someone else (or their property) gets hurt in an accident.
Bundling has the potential to save you hundreds of dollars on insurance. Do a little homework to make sure you're finding the best possible deal without sacrificing the coverage you need.
The savings will be well worth the effort.