Ally Bank vs. Capital One 360 Checking Accounts Review
Online checking accounts from Ally Bank and Capital One 360 are among the most popular accounts from online banks. Find out which one is better.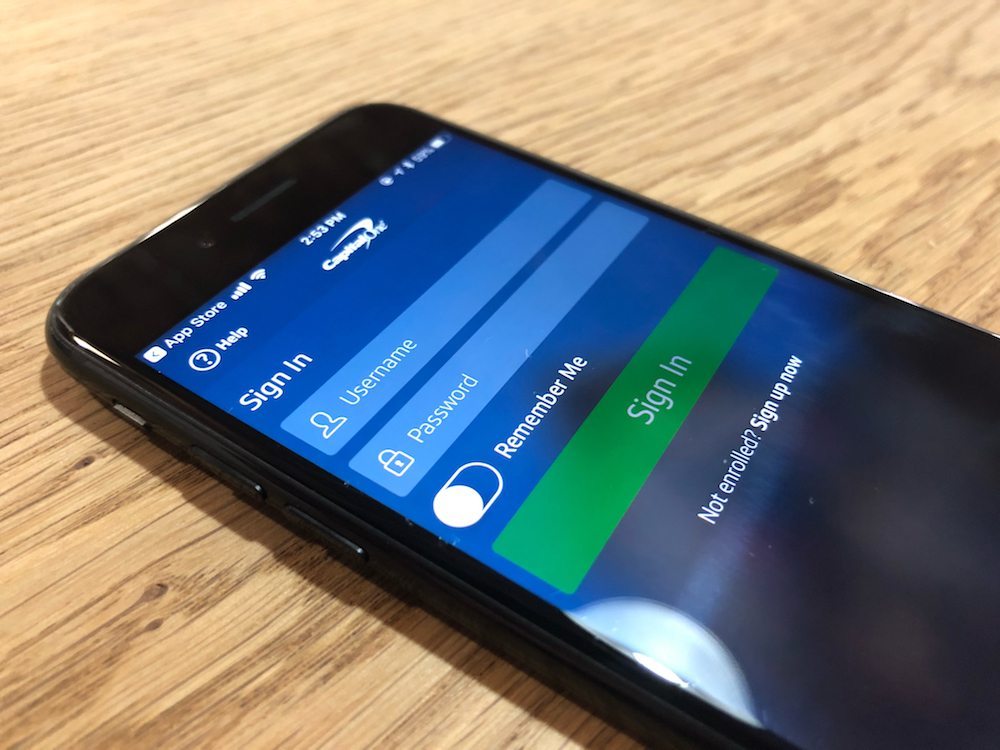 Are you sick of your bank's boring, fee-riddled checking account? Maybe that's why you ended up here, looking for a new checking account that will make your life easier.
Among your top considerations are should be Ally Bank's Interest Checking and Capital One's 360 Checking -- two of the most popular online checking accounts around.
But, picking between the two online checking accounts may be a rather confusing task. After reviewing the accounts, I help you to decide the better one for you.
I looked at the following factors while analyzing the accounts:
Monthly fees
Interest rates
Overdraft protection
ATM access
Check-writing
Mobile banking
Monthly fees
Ally Interest Checking: No monthly maintenance fees
Capital One 360 Checking: No monthly maintenance fees
Say goodbye to constant threat of monthly fees from traditional checking accounts. You know, that fee you keep getting charged with month after month because you didn't keep a certain account balance or posted direct deposits to your account.
Online banks, like Ally Bank and Capital One 360, are recognized for the ability to provide free checking accounts -- no cost of running branches means lower account costs for consumers like you.
So, with one of their online checking accounts, you don't have to deal with posting direct deposits or minimum balance requirements.
Since they're on an even playing field, in terms of monthly fees, I'll call it a tie.
WINNER (Monthly fees): Tied
Interest rates
If you thought no monthly services fees were great, be prepared for more. The online checking accounts from Ally and Capital One 360 also allow your deposits to earn interest.
You won't find this combination with any of the major traditional banks. Even most big-bank savings accounts, such as Bank of America's Regular Savings account, pay just 0.01% APY (close to nothing).
With Ally and Capital One 360, you're getting a checking account that earns more interest than a big-bank savings account -- mind-blowing, to say the least.
Looking at the interest rates from both accounts, you can see that Capital One has the potential for a higher interest rate. But, you also have to deposit a higher amount to receive that interest rate.
It is unlikely for most people to keep $50,000 in their checking accounts. Then, even if you do have $50,000 lying around, it would be smarter to put all that cash in an online savings account that is likely to earn more interest.
The lower deposit threshold of Ally's Interest Checking account is what helped it win this category.
WINNER (Interest rates): Ally Interest Checking
Overdraft protection
Ally Interest Checking: Free overdraft protection transfers ($100 increments) from linked Ally savings or money market account; $25 overdraft fee
Capital One 360 Checking: Overdraft line of credit
When checking accounts are involved, overdrafts often enter the conversation.
Far too often do people spend a little too much (causing a negative balance), and end up paying a lot in fees. At an average overdraft fee of $35.20, that's about $250 per year in overdraft fees.
You definitely want to avoid paying these expensive overdraft fees and both online banks help with that goal.
Ally will offer to automatically transfer funds from a linked Ally savings or money market account in $100 increments to cover an overdraft. At most banks, this "overdraft protection transfer" comes with a fee. At Ally, it's free.
Capital One 360, on the other hand, does not provide overdraft protection through a linked savings account. Instead, you get a creative solution for overdrafts: an overdraft line of credit.
Basically, you'll borrow the excess amount under an interest rate. Sure, that rate will probably be a little higher than what you'll get from the best low-interest credit cards, but it is immensely better than paying a pricey overdraft fee.
Comparing the two overdraft protection programs, I just have to commend Capital One 360 for its overdraft line of credit -- it is simply more convenient and less expensive.
WINNER (Overdraft protection): Capital One 360 Checking
ATM access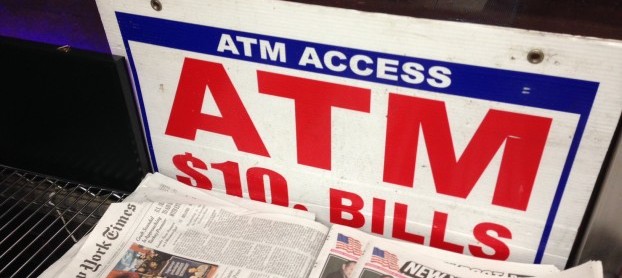 Ally Interest Checking: Up to $15 in ATM fees are reimbursed at the end of every month
Capital One 360 Checking: Surcharge free access to 38,000 Allpoint ATMs and 2,000 Capital One ATMs
Big banks charge $2 to $3 whenever you use an out-of-network ATM -- that's in addition to any separate fee that the ATM owner may charge (expect to pay about $5 in fees per out-of-network ATM transaction).
If you use an out-of-network ATM five times per month, you'll pay about $300 per year in ATM fees!
With an online bank, you're definitely going to cut down on these ATM fees.
Capital One 360 Checking customers have surcharge-free access to an expansive network of partnered ATMs, which is already much better than the ATM access offered by traditional checking accounts.
Ally's ATM fee policy is even more superior -- your ATM network includes, essentially, any and every ATM in the country, plus the bank ATMs that you are already using. You'll get charged with the ATM fees, but Ally just refunds up to $15 of these fees per month -- likely to be more than you need.
How can you argue against an ATM-fee reimbursement policy? Ally wins here -- you can end up avoiding ATM fees altogether.
WINNER (ATM access): Ally Interest Checking
Writing checks
Ally Interest Checking: Free, unlimited standard Ally checks
Capital One 360 Checking: First 50 checks free; $5 per additional checkbook
Although paper checks are slowly going out of style, they remain a trusted payment method for many Americans. In case you ever need it, it's good to have a checkbook ready.
Ally offers unlimited free checks, which is hard to beat. Meanwhile, Capital One 360 charges per checkbook after the initial 50 free checks. Honestly, 50 checks will probably last you quite some time.
But, the unlimited free checks from Ally is always better. (A big bank is likely to charge more than $20 for a box of checks.)
WINNER (Check-writing): Ally Interest Checking
Mobile banking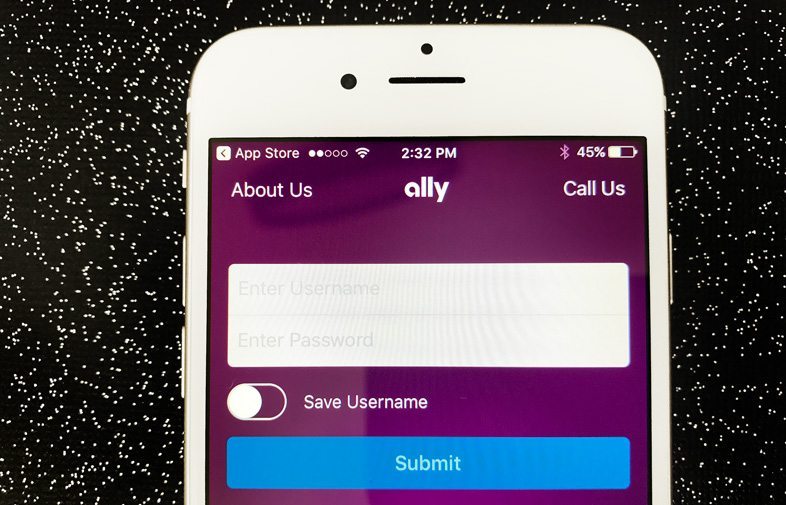 Without physical branches, your smartphone will become your primary method of interacting with your online checking account.
So, you'd want a mobile banking app that is capable of carrying out your most common transactions, such as paying bills and transferring funds.
Both Ally and Capital One 360 offer native mobile banking apps that provide basic mobile banking features, such as the ability to check account balances, view transaction history and contact customer service.
However, these apps can do much more:
Ally vs CapOne 360 mobile banking (10/15/14)
| Mobile feature | Ally Bank | Capital One 360 |
| --- | --- | --- |
| Supported mobile platforms | iOS and Android | iOS and Android |
| Bill pay | Yes | Yes |
| Mobile check deposit | Yes ($50,000/day or $250,000/30-day limit) | Yes ($5,000/day or 20 checks/day or$10,000/month) |
| External fund transfers | Yes | Yes |
| Person-to-person payments | Yes | Yes |
| ATM locator | Yes | Yes |
In the past years, the Capital One 360 mobile app had far more features than Ally Bank's mobile app.
However, it appears that Ally has caught up and went on to have a slightly better mobile banking app -- as seen by the higher mobile deposit limits and support for the Windows mobile platform.
WINNER (Mobile banking): Ally Interest Checking
VERDICT: Ally Interest Checking
Although the Capital One 360 Checking did put up a good fight, the Ally Interest Checking account is clearly the better overall choice if you're looking for a new checking account.
It has a great combination of low fees and convenient perks to ease the process of ditching your traditional checking account.
On MyBankTracker, Ally Bank has an A+ rating for its solid bank health, low fees and comprehensive mobile banking features. (See how Ally Bank compares to Capital One 360 with MyBankTracker's bank comparison tool.)