Premium Checking Accounts Compared at the Top 10 Banks
Not sure which premium checking account you should open? Use this list and information to find the best premium checking account for you.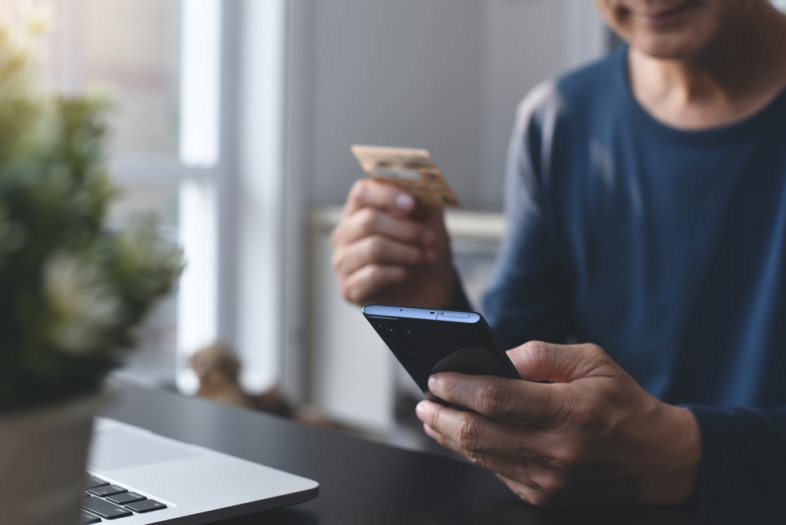 Premium checking accounts offer various perks that can make your financial life much more rewarding. Depending on where you decide to bank, premium checking accounts come with different fees and rewards.
Consider a premium checking account in the same way you would a new credit card. You have to do your homework to figure out which is going to best match your financial lifestyle.
Most premium checking accounts offer interest rates of 0.01 to 0.10 percent, and there are also unique perks such as free money orders and cashier's checks (depending on the bank).
Find out what the largest banks in America are offering if you sign up for a premium checking account.
Bank of America Advantage Relationship
The top-tier checking account from Bank of America is the Advantage Relationship account.
By itself, the most notable benefits are:
Additional checking and savings accounts with no monthly fees
Free overdraft protection transfers
Earns interest
Free incoming domestic wire transfers
The true premium perks come from Bank of America's Preferred Rewards program.
Customers get extra benefits based on your combined balances in Bank of Americe banking and/or Merrill Edge and Merrill Lynch investment accounts. There are three different tiers in the program, with upgraded perks as you go up each tier.
Perks include higher money market rates, bonus credit card rewards, waived non- Bank of America ATM fees, mortgage fee savings, auto loan rate discounts, and more.
BB&T Elite Gold
The Elite Gold account offers interest earnings, fee savings, and bonus rates on CDs and IRAs.
You won't pay fees for money orders, cashier's checks, up to 2 overdraft protection transfers per month, up to 4 non-BB&T ATM transactions per month, a small safe deposit box, and your 2nd Elite Gold checking account.
Chase Premier Plus Checking Account
The top tier checking account offered by Chase is the Premier Plus Checking account.
In addition to earning interest, you get a long list of benefits.
They include no fees for personal checks, overdrafts/returned items, stop payments, incoming wire transfers, money orders, cashier's checks, and linked Chase personal checking accounts.
Citigold Account
The Citigold Account is a premium checking account that is designed for customers who keep large amounts of money with Citi.
It offers the option to earn interest, no non-Citi ATM fees, unlimited ATM fee refunds, free personal checks, waived overdraft transfer fees and stop payment fees.
You get access to a dedicated team that will help you with financial planning and choosing investment products for your portfolio.
PNC Performance Select Checking
PNC Performance Select Checking is the most premium checking account available from the bank.
For $25 a month you can open up to eight checking, savings, or money market accounts, have free ATM use around the world and identity theft protection valued up to $10,000, among other benefits.
The ability to access any ATM for free anywhere in the world is an appealing feature. Even more appealing is the ability to receive protection of up to $10,000 in your account, which can protect a portion of your money in the event you become the victim of fraud and do not realize it right away. This account is perfect for frequent international travelers who want to lower their spending on global ATM usage and who want protection in the case of fraud.
SunTrust Advantage Checking
The SunTrust Advantage Checking account offers all the same features most other premium accounts offer such as a discount on a safe deposit box, no fee for out-of-network ATM usage and of course, interest.
Additional benefits include bonuses on card activity such as:
Credit card loyalty cash bonuses
Delta SkyMiles Debit Card fee savings
Consider opening an account at SunTrust if you prefer to visit your bank often and there are multiple locations in your area.
TD Bank Beyond Checking account
The TD Beyond Checking account is an interest checking account with useful perks that include:
No TD ATM fees and all non-TD fees refunded when you keep a $2,500 daily balance
Overdraft fees reversed twice a year
Free money orders, bank checks, stop payments, and incoming wire transfers
Rate discounts on personal loans and home equity loans
U.S. Bank Premium Checking
Premium Checking account earns interest and you can get 50 percent off on safe deposit box rentals annually.
Members also enjoy unlimited free transactions at non-U.S. Bank ATMs, and comes free of charge if you are 65 or older. If you are not 65 or older, or do not maintain at least $5,000 in your account there is a monthly $12.95 fee for paper statements or $10.95 for online statements.
Portfolio by Wells Fargo
Portfolio by Wells Fargo is a checking account that allows you to earn interest as well as receive bonus rates on linked IRAs, mortgages, CDs, and savings accounts.
Additionally, you get to receive exclusive credit card benefits with special travel and purchase protection coverage. If you prefer to invest through Wells Fargo, opening this account can both help maximize your savings investments and reduce the amount you pay on loans.
Top 10 Banks Premium Checking Accounts
| Bank | Monthly Fee | Additional Perks |
| --- | --- | --- |
| Bank of America: Bank of America Advantage Relationship | $25 (waived if combined balance of $10,000 or more in linked deposits/investments) | No-fee services such as standard checks, overdraft protection transfers, and incoming domestic wires |
| Chase: Chase Premier Plus Checking | $25, unless you have an average beginning day balance of $15,000+ in linked qualifying deposits/investments or have automatic payments from Chase checking to your first Chase mortgage | Fees waived for Chase checks, non-Chase ATM transactions (first 4), small safe deposit box, counter checks, money orders, and cashier's checks |
| U.S. Bank: U.S. Bank Platinum Checking | $17.95 for online statements and $19.95 for paper statements (waived if you maintain $25,000 or more in combined deposit, investment, and credit balances or have a U.S. Bank Trust relationship) | No fees on non-U.S. Bank ATM transactions, overdraft transfers, money orders, cashier's checks, and personal checks and rate discounts on loans |
| Citibank: Citigold | $0 (requires a combined balance of $200,000 or more in linked deposit, retirement, and investment accounts) | Safety deposit box fee waived if valued at $125 or less, 50% discount on boxes greater than $125. Quicken software for $9.95 a month or waived if monthly balance requirements are met. |
| PNC Bank: PNC Performance Select Checking | $25 (waived with $5,000 in combined direct deposits per month or average daily balance of $5,000 in checking or $25,000 combined in linked deposits/investments) | Get up to 8 free checking, savings or money market accounts. Free global ATM usage, free checks, domestic wire transfers and free identity-theft reimbursement insurance up to $10,000. Earn cash back with PNC purchase payback. |
| TD Bank: TD Beyond Checking | $25 (waived if daily balance is at least $2,500) | Free cashier's checks, money orders, and stop payments with no fee. Rate discounts on home loans. |
| Wells Fargo: Portfolio by Wells Fargo® | $30, unless you have $25,000+ in qualifying linked bank deposits or $50,000+ in qualifying linked bank, brokerage, and credit balances | No-fee bank services, interest rate reductions, waived ATM fees, and dedicated customer support. |
Interest rates
Most of the premium checking accounts mentioned in this article are interest-bearing accounts, however, big banks don't offer the most competitive rates.
If you are mostly concerned about high interest rates, online banks are your best bet.
Compared to Online Banks
Because online banks don't have to pay the costs of maintaining physical branches, they are able to provide significant benefits without the hefty monthly fees and minimum balance requirements that are often found with premium checking accounts.
Online checking accounts usually have high competitive checking accounts, widespread ATM access (some refund all ATM fees), free checks, and low fees.
Here are some of the top online checking accounts available right now: