How to Choose a Business Checking Account
Learn how you should choose a business checking account based on account fees, services, and features that matter most to your business.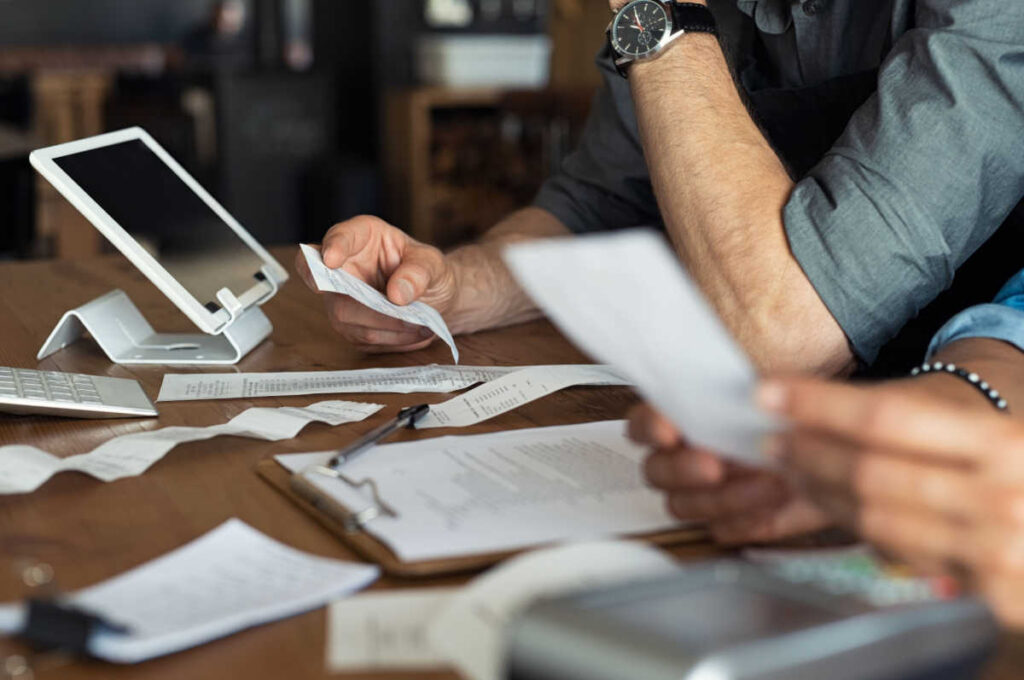 As a business owner, you likely use many tools to manage your business. You may have accounting software, inventory software, and a point-of-sale system.
Most tools aim to make your business run more smoothly and efficiently.
Some tools are necessary for your business but may cause many inconveniences. One of these tools can be a business checking account.
Business checking accounts can help you manage your company's finances. They allow you to keep company money separate from personal finances and your personal bank account.
Unfortunately, not all business checking accounts are outstanding.
In fact, many of these checking accounts offer an abysmal experience for business owners. They may charge high fees. Others may have poor online or mobile banking experiences.
To help you find a business checking account that improves your life as a business owner, continue reading this guide about what to look for in your next business checking account.
Figure Out What You Need
Each small business owner has specific business banking needs.
A heavily cash-based business will likely choose a different checking account than one that mainly receives and makes payments using wire transfers.
An online-only business could likely handle all of its banking needs digitally. At the same time, a cash-based company will need a local branch to deposit the cash.
Evaluate Potential Banks
Once you know the needs of your business, you can evaluate potential business checking accounts to find the best fit for you, including:
branch locations and hours
ATM network and fees
monthly maintenance fees
transaction costs
cash deposit fees
wire transfer fees
employee account access
payment processing solutions
digital banking tools
bookkeeping and accounting tools and integrations
Branch locations and hours
If you plan to visit a local bank branch often, branch locations and hours can be key deciding factors.
Cash-based businesses may have to make cash deposits daily. They may also need to get change, as well.
If businesses buy items from local vendors, they may need to withdraw large amounts of cash beyond what an ATM allows.
These businesses will want a bank that offers locations close to the business or a wide variety of branches in the area.
This way, employees don't have to go far to deposit cash or may be able to take care of banking needs on their way to or home from work.
Branch locations can even be important for non-cash-based businesses. Many businesses still accept checks for some transaction types.
Mobile deposit options may limit the number of checks you can deposit digitally. Large checks may have to be taken to a branch to get deposited.
Knowing the bank will be open when you need to stop by is also important. Depending on your business, you may want to find a bank with extended evening hours or Saturday hours.
ATM network and fees
Some businesses may frequent ATMs as an easier way to take care of banking needs.
Businesses that want to use ATMs must look at several key aspects.
First, look at the bank's ATM network. Make sure ATMs are in convenient locations for your needs.
Next, find out if the bank charges any ATM fees. Some charge fees even when using a bank's own ATMs. Others may refund you the ATM fees other banks charge.
Monthly maintenance fees
Business checking accounts commonly charge monthly maintenance fees. They may be called by a different name, such as a monthly minimum balance requirement or a monthly service charge.
No matter what these fees are called, you may be lucky enough to find a better bank account that doesn't charge them at all.
If you can't, most of these monthly fees can be waived with qualifying activities. The key is understanding how to meet the qualifications to avoid the fee.
Many banks will waive the fee based on keeping a minimum balance in the account. Some banks require you to never fall below a minimum balance or the fee gets charged.
Other institutions will calculate an average daily balance by adding your balance each day and dividing it by the number of days in the statement cycle. You're charged the fee if your average balance falls below the threshold.
Not all banks focus on balances, though. Some may require you to deposit a certain amount of funds each month or make a particular number of transactions with a debit card.
Transaction costs
Many business checking accounts give you a certain number of transactions each month for free. After you exceed the limit, you may have to pay a fee for each additional transaction.
Ideally, you find an account that doesn't charge these fees. If you can't and you make many transactions, find one with a high allowance for fee-free transactions and the lowest fee per transaction after that.
Understand exactly what a bank considers a transaction. Usually, it's every line item on your monthly statement. This includes deposits, checks paid, withdrawals, wire transfers, and other debits or credits.
Cash deposit fees
If your business accepts cash as payment, watch out for cash deposit fees. Most banks only allow you to deposit a few thousand dollars of cash per month for free.
Once you exceed the limit, you have to pay a fee for additional cash deposits. Usually, this is a few cents per $100 deposited.
A business that only receives a small amount of cash may not have an issue with this. Other companies that deposit tens or hundreds of thousands of dollars of cash a month could see high fees.
Wire fees
Businesses that deal with larger payments often use wire transfers to move money.
This can apply to both sending and receiving money. Wire transfers often come with fees that vary depending on the type of transfer.
Wire transfer types can include:
Domestic incoming
Domestic outgoing
International incoming
International outgoing
Some banks may give you a limited amount of free wire transfers per month. Others charge a fee for every transfer.
Look into this cost closely if you make or receive many wire transfers.
Other fees
Banks have plenty of other fees you may encounter over the course of any particular year.
You may have to pay a fee to stop payment on a check you wrote incorrectly. If your account gets overdrawn, an overdraft fee may apply.
Check a bank's complete fee schedule before opening an account. This way, you can consider the total cost of the account, including all potential fees you may encounter.
Employee debit cards or account access
If your business requires your employees to make purchases, you may want them to have employee debit cards. You should verify a bank offers this service if it is important to you.
When considering a bank that allows employee debit cards, understand how they work. There may be a fee per employee debit card issued.
You also want to know whether you can set limits on the cards, see spending by card, and other factors that can help you manage the program to avoid fraud.
Card payment processing services
A bank may offer merchant services. This normally allows you to accept credit card payments directly to your bank account.
Banks charge for this service, so understanding how much it will cost is key. The convenience of using your bank rather than a third party may make the fee worth the cost, though.
Online and mobile banking
Online and mobile banking tools are essential to business owners today. You can check your balance from anywhere you have an internet connection.
Mobile banking apps may offer different levels of service. Some may offer mobile check deposit, while others don't.
Understand what features come with an app or online banking before signing up for an account. Ask if any fees are involved for app-based services or transactions.
Checking app reviews can help you understand if an app is missing any key features.
Other tools and integrations
Some banks offer tools and business integrations to help your business.
Having a bank account that allows you to export transactions to QuickBooks or another software could be a great time saver for accounting work.
Your bank may offer other integrations with your point of sale system or other widely used apps or platforms, too.
Other banking products and services
Your company may need access to business loans, lines of credit, business credit cards, a business savings account, or other tools to manage your business finances.
Check to see if the banks or credit unions you're considering offer these other tools you may need.
Consider Online Business Bank Accounts
Online business checking accounts may be a great solution if you don't need access to physical branches.
Online banks don't have to pay for physical locations like brick-and-mortar banks do. This reduces the bank's costs. Digital banks may pass some of these cost savings on to customers in several ways.
Online banks may offer lower fees for services. Some offer much higher than normal interest rates on checking account balances. They may also waive transaction limits many physical banks commonly have.
These banks often have or use a large ATM network for limited in-person transactions, too.
Open the Best Business Checking Account Today
Once you've figured out your banking priorities, look at free business checking account options in your area. Don't forget to consider online business checking accounts if they may meet your needs.
Compare your needs to the services and fees each bank charges. Then, open a business checking account at the bank that offers the best fit for your company.