BlueVine Business Checking Account Review: No Fees for Transactions
Our review of the BlueVine Business Checking account looks at the account fees and features that can help small business owners manage their business finances.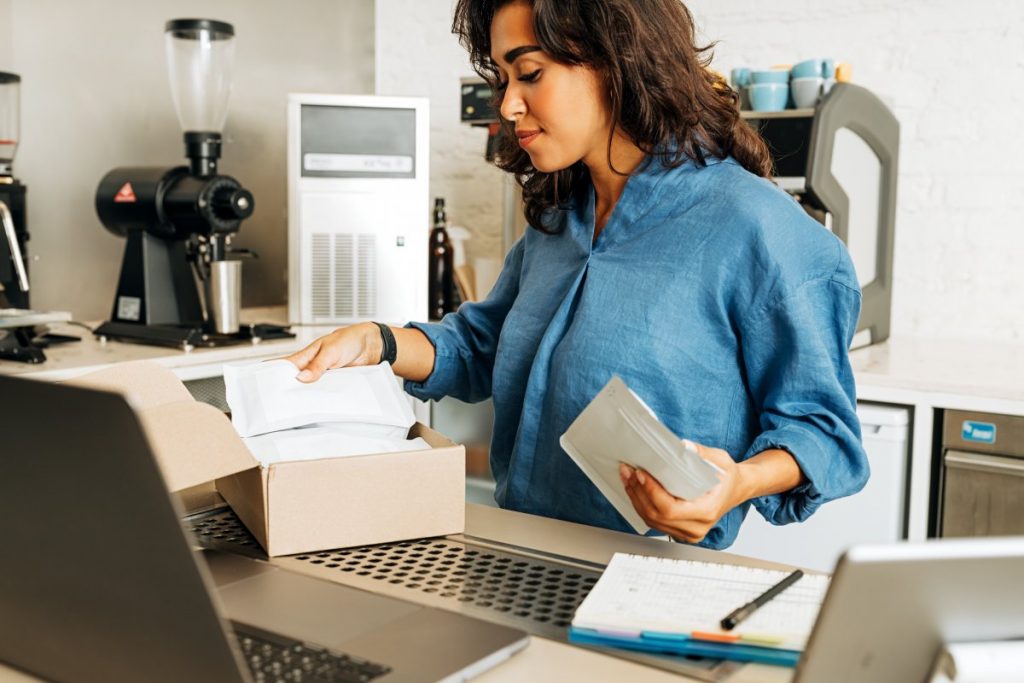 When your small business is starting to take off, a dedicated business checking account is a necessity, especially for bookkeeping purposes.
For a straightforward, no-fuss option, the BlueVine Business Checking account is one worth considering.
This online business checking account is best for small- to medium-sized businesses with simpler banking needs and a low-cost account to keep their business finances separate from personal finances.
To sweeten the deal:
Your account balance (up to $100,000) earns a market-leading interest rate.
Our review of the BlueVine Business Checking account looks at the fees and features of the account to help you determine whether it is right for you and your business.
Unlimited Transactions
With the BlueVine Business Checking account, you can perform unlimited transactions with no minimum balance requirement.
Typical business checking accounts -- from a local financial institution, for example -- will waive the transaction fees for a certain number of transactions per month before charging a small per-item fee.
For example, there may be no fee for up to 300 transactions per month before a fee of $0.20 per item applies.
For businesses that conduct a large number of transactions per month, the ability to make unlimited transactions may result in major savings in transaction fees.
Earn a Market-Leading Interest Rate
With this account, your balance up to $100,000 will earn one of the most competitive interest rates available.
The portion of the balance in excess of $100,000 will not earn interest.
Still, this is an added benefit that can help the bottom line of your business.
Little to No Fees
Not only will you be avoiding transaction fees completely, other types of account fees will be very rare as well.
Firstly, the account has no monthly fee at all.
Also, the BlueVine Business Checking account doesn't charge ACH payment fees or insufficient funds (NSF) fees.
You'll get a free debit card that offers free ATM withdrawals at any MoneyPass ATM location. ATM transactions at out-of-network ATMs, the fee is $2.50. (The ATM operator may impose an additional surcharge on this transaction.)
Other fees that may apply include:
Expedited debit card replacement: $15
Cash deposits at Green Dot retail locations: $4.95
Outgoing wire transfers: $15
FDIC-Insured
Without a familiar brand or physical bank branches, many consumers fear that online banks and other financial companies are not safe for their deposits.
Because BlueVine Business Bank holds its deposits under Bancorp Bank, which is an FDIC-insured institution, your account balance is still insured up to $250,000 against the failure or closure of the financial institution.
Remember:
This account will be classified as a corporation, partnership or unincorporated association -- this coverage limit will not interfere with the coverage of any personal funds you may already have in companies affiliated with Bancorp Bank.
Who Can Qualify?
BlueVine Business Bank has the following requirements to open an account:
A small business owner
At least 18 years old
A U.S. citizen or a resident with a valid U.S. address
Not conducting business in the following industries: adult entertainment, gambling, weapons and firearms, illegal substances
Final Verdict
The BlueVine Business Checking account is simple and low cost -- ideal for businesses that don't have a complicated cash flow setup.
Yet, it is essential for ensuring that business finances are kept in order.
If you haven't needed to visit a branch in-person to handle business finances, then such a streamlined business checking account fits the bill for any small to medium businesses.
Compare Best Accounts Now