Wells Fargo Checking Account Fees: How to Avoid Them
Learn what fees you'll have to pay with a Wells Fargo checking account and how you can avoid them easily.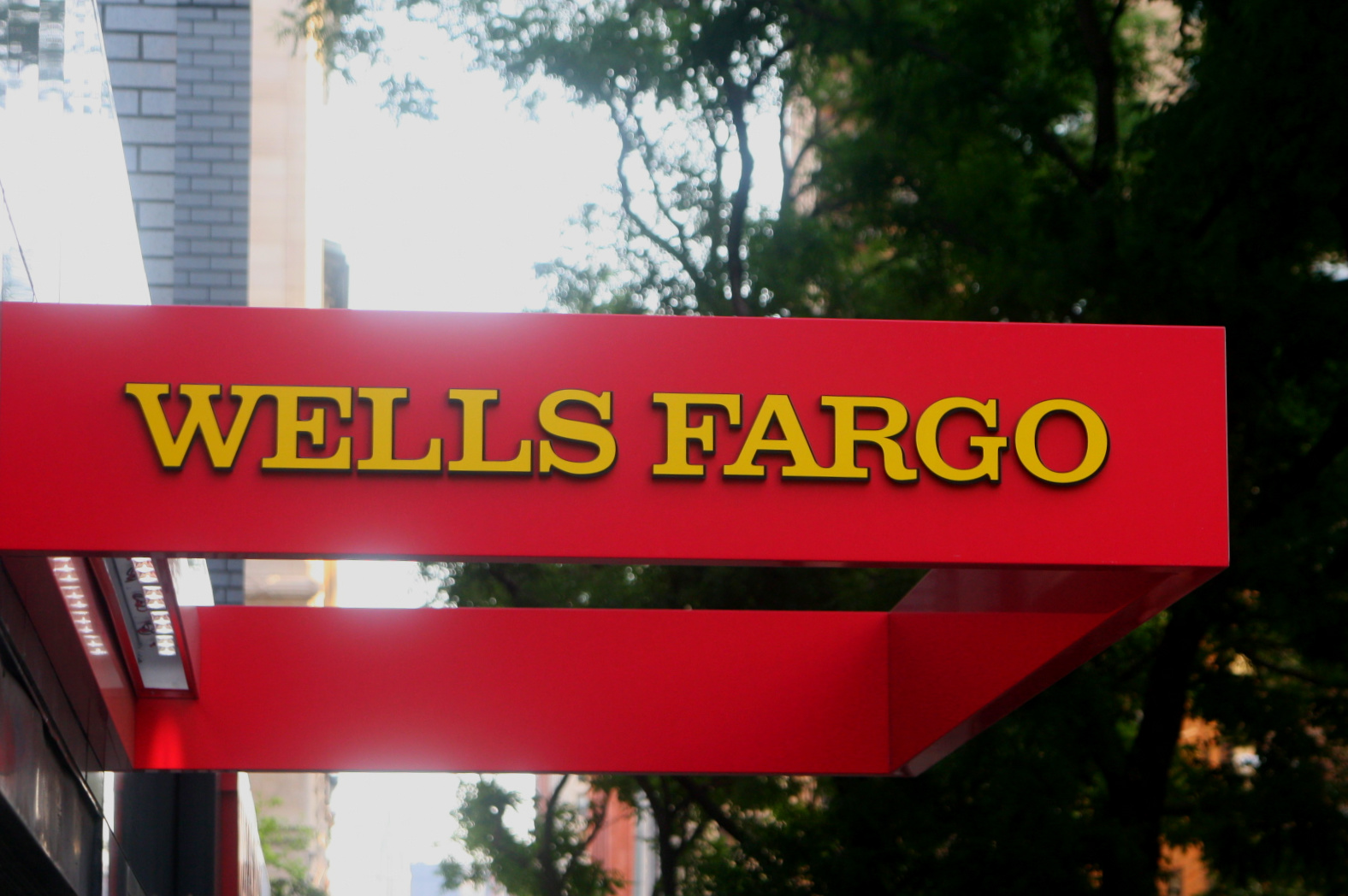 Wells Fargo is one of the largest banks in the country, so it's no surprise that you're considering it during the search for your next checking account.
The bank operates the most extensive branch and ATM network in the U.S., which is great from a convenience standpoint.
You can gain access by opening one of several Wells Fargo checking accounts, all of which come with monthly fees -- and they can be waived if certain criteria are met.
Find out more about these checking accounts and what you can do to avoid paying hundreds of dollars per year in checking account fees:
Wells Fargo Checking Account Monthly Fees & Fee Waivers
Every Wells Fargo checking account is tailored to cater to different types of consumers and their needs. These checking accounts range from basic to premium accounts. They include:
Everyday Checking
Prime Checking
Premier Checking
Clear Access Banking
Everyday Checking
Everyday Checking is the basic checking account offered by Wells Fargo. It's helpful for day-to-day purchases and payments. Everyday checking also allows student banking and offers an optional overdraft protection feature. With this account, you are required to pay a $10 monthly fee.
You can waive the monthly fee by meeting one or more of the following criteria each monthly statement period:
Maintain $500 minimum daily balance
Qualifying direct deposits adding up to $500 or more
The primary account owner is 17 - 24 years old
Having a linked Wells Fargo Campus ATM or debit card
Prime Checking
The Prime Checking account is a good choice if you want discounts and waivers on many banking services. Wells Fargo offers optional overdraft protection with this checking account. Another attractive feature of Prime Checking is that it bears interest.
Its monthly fee is $25.
The only way to waive the Prime Checking monthly fee is to have a combined account balance of $20,000 or more in qualifying linked account balances.
Premier Checking
Premier Checking is Wells Fargo's premium checking account with premium benefits, discounts, Optional Overdraft Protection, and waivers for banking services. This checking account also gains you interest on deposits.
The monthly maintenance for this account is $35.
The only way to waive the monthly fee is to have a combined balance of $250,000 or more in qualifying linked account balances.
Clear Access Banking
The Clear Access Banking account works well if you don't have the need to use checks or need some help with money management. This checking account has no overdraft fees and allows for lower account balances. It's especially suitable for students or teens.
The monthly service fee for Clear Access Banking is $5.
There's only one way to waive the service fee—being 13 to 24 years old. This only works if you are the primary account owner.
Qualifying Direct Deposit
Direct deposit is when funds are transferred electronically into your checking account. Physical cash deposits and check deposits don't qualify as direct deposits. The electronic transfer of funds is done through the Automatic Clearing House (ACH) network.
Direct deposits are commonly used to deposit paychecks, tax refunds, government benefits, and more. It makes the process of receiving payments more efficient since you don't have to wait for your check in the mail or queue at the bank.
Daily and Combined Balances
Minimum daily balance refers to the amount of money you should have in your bank account by the end of each day. Maintaining the minimum daily balance can help you avoid paying the monthly service fee for Wells Fargo's Everyday Checking.
Combined balance refers to the amount of money you have in all your Wells Fargo-linked bank accounts. You can use your combined balance to avoid service fees for Wells Fargo's Prime Checking and Premier Checking accounts.
Tip to Avoid the Wells Fargo Everyday Checking Monthly Account Fee
Most banking customers do not keep a substantial amount of money in their checking accounts, usually because they either feel that is it more profitable to save the money in a high-yield savings account or simply don't have that much money.
Others don't necessarily have the option of receiving direct deposit from wages, Social Security income, or other retirement benefits. Hope isn't lost yet for free checking from Wells Fargo.
Try an ACH credit transfer
Wells Fargo may consider certain ACH credit transfers to be direct deposits. Current Wells Fargo customers have been able to transfer funds from online savings accounts, through banks such as Ally Bank and PayPal into their Wells Fargo checking accounts to find that these ACH credit transfers triggered a direct deposit alert.
It would be a viable method of curtailing the monthly account fee for customers trying to maintain "free" checking.
It would not hurt for current Wells Fargo Everyday Checking account customers to give it a try.
Set up account alerts to notify you when a direct deposit of $250 or more is posted to your account.
Initiate a $250 transfer from an external bank account into your checking account.
If the ACH credit triggers an account alert, you can set up monthly automatic transfers to move money back and forth with little effort and, all the while, avoiding the $5 monthly account fee.
Note: Wells Fargo may change their computer systems and nullify this method at any time.
Don't End Up Paying Monthly Fees
Without fee waivers, you can end up paying a significant amount of fees over the course of a year. If you find yourself paying these service fees regularly, you might be better off finding a way to avoid them altogether. Online banks offer free checking accounts and often have no fees.
Unlike traditional checking accounts, free online checking accounts don't make you meet requirements to avoid monthly maintenance fees.
This is especially helpful for people who have had issues meeting the bank's requirements to receive a fee waiver. In addition to having no monthly service fees, online checking accounts may also have no minimum balance requirements.
Making a Stronger Case for Online Checking Accounts
Many people can bank without using a physical branch -- online banks may be a better alternative.
The major benefit is that checking accounts from online banks are able to charge lower fees and offer higher interest rates.
No monthly fees or minimum balance requirements.
Unlike traditional bank accounts, many online bank accounts have no monthly service fees or minimum balance requirements. You can have a zero balance for most of the year, and your account will still be active. This makes online banks a less expensive option.
Earn interest on your balance
It's no secret that money in an online bank earns more interest compared to cash in a traditional bank. This can be due to online banks' lower operating costs. Brick-and-mortar banks need more resources to operate and tend to pass those costs onto their customers.
Refunds on ATM fees
Online banks often offer refunds on ATM fees from withdrawals. These refunds can go a long way in saving you money, especially if you use the ATM regularly.
Saving Money on Banking Services
Having a good checking account can bring a level of convenience to your life that can help organize your finances.
Even with the convenience, you need to make sure that you are not paying more than you have to for these services. This may mean consistently meeting checking account fee waiver requirements or even using a fee-free online bank.
Whichever route you choose, just make sure it helps you get the lowest-cost banking services possible.