How to Avoid U.S. Bank Checking Account Monthly Fees
Find out how you can avoid the monthly fees on U.S. Bank checking accounts, including tips on meeting fee waiver criteria.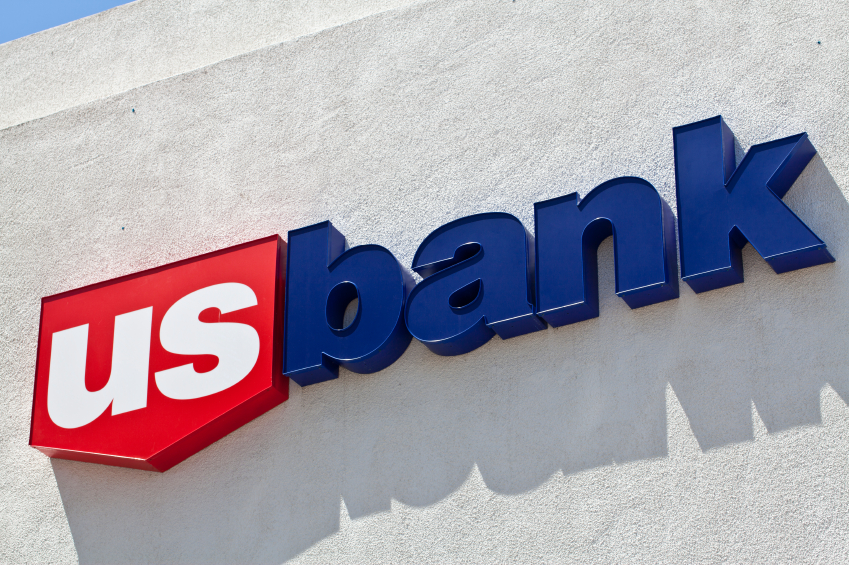 As one of the country's biggest banks, U.S. Bank is could be one place that you go looking for a checking account.
It offers various options to help you manage your money. However, monthly fees can be a concern with U.S. Bank checking accounts (fee waivers available).
The fee waiver criteria may include direct deposits of a certain amount, maintaining a minimum balance, having a linked U.S. Bank deposit account or credit line, and more.
Some U.S. Bank customers are already avoiding their monthly fees with no trouble. Others may not be in the same situation.
U. S. Bank Monthly Fees & Fee Waiver Requirements
U.S. Bank offers two checking accounts to consumers:
U.S. Bank Smartly Checking
Safe Debit
U.S. Bank Smartly Checking
The Smartly Checking account is the standard checking account offering that charges a $6.96 monthly fee unless one of the following criteria is met:
Have combined monthly direct deposits totaling $1,000 or more
Keep a minimum average account balance of $1,500 or more
Hold an eligible U.S. Bank credit card
Qualify for one of the fourth Smart Rewards tiers (Primary, Plus, Premium, or Pinnacle)
Be a customer age 24 and under
Be a customer age 65 and over
Be a member of the military (active duty and veterans)
Safe Debit
The U.S. Bank Safe Debit account is a checking account that does not allow check-writing--therefore, there are no overdraft fees on this account.
Customers still get a U.S. Bank debit card and they can use branches, ATMs, and mobile banking to conduct their banking tasks.
The account has a $4.95 monthly fee that cannot be waived.
Qualifying Direct Deposit
A direct deposit is when funds are deposited into your US Bank savings or checking account electronically.
Common deposits that qualify as direct deposits include Social Security payments and paychecks. Physical bank or ATM deposits do not qualify as direct deposits.
If you're a U.S. Bank customer who will have one of these checking accounts stated above, there is a way to avoid the monthly fee even if you don't have direct deposits or don't have a combined $1,o00 in direct deposits.
Because of the way that bank computer systems recognize direct deposits, certain types of money transfers may be labeled as direct deposits even if they didn't originate as payments from an employer, Social Security, or other retirement benefits.
U.S. Bank customers have reported that an ACH transfer from an online savings account has set off an account alert that a direct deposit was received.
You can set up an account alert to notify you when a direct deposit has been credited.
Then, initiate a transfer from another bank account into your U.S. Bank checking account. If an alert is triggered, you can set up automatic monthly transfers.
Note: U.S. Bank may change the computer configurations that will nullify this method without notice. In the meantime, many customers will find it useful.
Average Balance
For U.S. Bank, the definition of "average account balance" is calculated by:
adding the balance at the end of each calendar day in the statement period and dividing that sum by the total number of days within the statement period
So, there's some leeway for the daily balance to fall below the required amount--as long as you remember to deposit enough funds to ensure that the average balance is at least $1,000 (for the U.S. Bank Smartly Checking account).
Keep a larger balance for as many days of the statement period to create more of a buffer in the case that you withdraw too much from your balance.
Don't End Up Paying Monthly Fees
When you consider the monthly fees you pay for your checking account over the course of a year, you may realize that you are losing a decent chunk of change. There's no reason to spend funds on service fees when you can avoid them, so it might be time to look for a free alternative.
While waiving the monthly fees is an option, meeting the fee waiver criteria may not be as easy for you.
Instead, you should look for free checking alternatives with online banks. Online banks can be a preferable alternative to physical banks because of the lower overhead and minimal fees that are passed to their customers.
Take a Chance With Online Banks
As branches become less and less crucial to everyday banking, online banks become more attractive because their accounts tend to offer higher interest rates without the monthly fees.
Online checking accounts may also come with useful features such as ATM fee refunds, mobile check deposit, and more.
You may already be banking without physical branches. If that's the case, an online checking account could be better for your finances.
No monthly fees or minimum balance requirements
As mentioned earlier, most online banking options are free, with little-to-no monthly service fees or need to meet fee waiver requirements. Also, most online bank accounts have no minimum balance requirements, unlike traditional ones. This means that you can have a zero balance in your account for the most part of the year, and your account will still be active.
With traditional bank accounts, you typically have to maintain a minimum balance in your account. As we see with US Bank, failing to meet the minimum balance requirement generally means paying a monthly account maintenance fee.
Earn interest on your balance
Another major perk of online banks is that they usually allow you to earn more interest compared to traditional banks.
That means:
Your money in an online account makes you more money. This can be attributed to online banking's lower operating capital needs—since there are no brick and mortar structures or significant staffing needs.
Generally, traditional banks require more funds and resources to operate than online banks, so their account fees will be higher.
Refunds on ATM fees (limits may apply)
Some online banks do offer refunds on ATM charges. In some cases, online banks work with the banks that own the ATMs to make the ATM transactions free. Some banks (online and traditional) may offer ATM fee refunds but with some limitations.
Normally, when you withdraw money from an ATM that doesn't belong to your bank, you get charged twice. The first fee goes to your bank, and then the second one goes to the bank that owns the ATM. When you get an ATM fee refund, you simply get the money back that you paid to the bank that owns the ATM you used.
Finding Low-Costs Checking Accounts
Although most major banks have some kind of maintenance fee to take advantage of their checking account services, it's not a given that you have to pay them.
If you can meet the fee-waiver requirements for a given month, you can skip out on the fee.
The problem is that you may not meet those requirements consistently and still pay fees. In this case, you need to ensure that you meet the fee-waiver requirements or look for a fee-free checking alternative.
No matter which option you choose, it's best to avoid these costs to save money on your banking services.