U.S. Bank Smartly Checking Account 2023 Review
The U.S. Bank Smartly Checking account stands out as a basic checking account from a national bank with access to an expanded ATM network.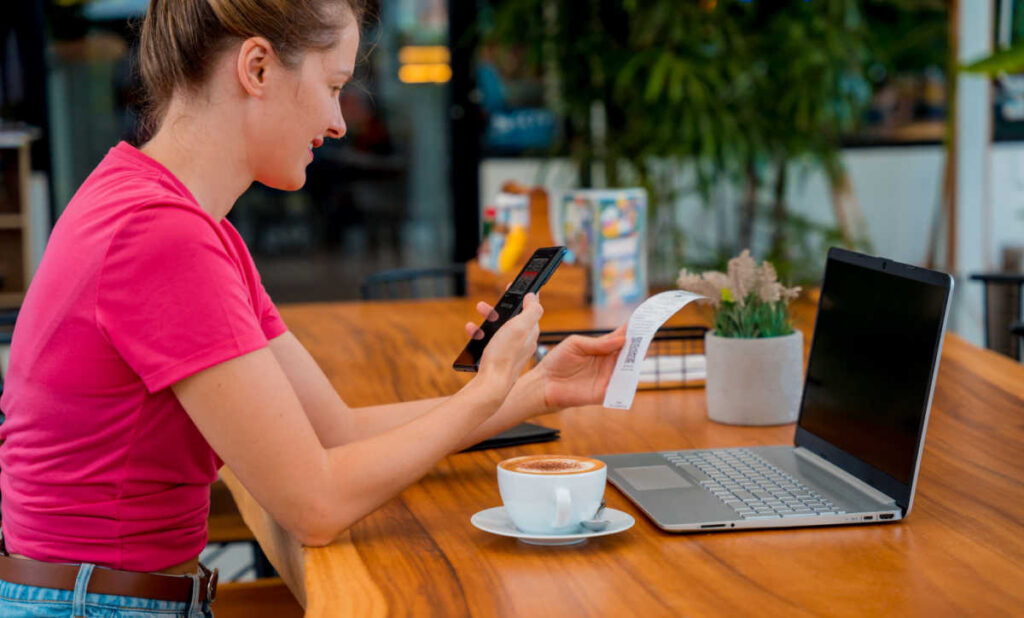 Checking accounts aren't all alike and you might be wondering whether you should choose a traditional bank or an online bank.
The U.S. Bank Smartly Checking Account combines some of the best features of both. You can manage your account at a branch or ATM. But you can also schedule bill payments, send money to friends and family or deposit checks through the U.S. Bank mobile app. 
Finding the right checking account matters if you're hoping to get the best combination of features and benefits while paying the lowest fees. 
Our U.S. Bank Smartly Checking Account review offers a closer look at how this banking option measures up. 
U.S. Bank Smartly Checking Account Pros & Cons
Simple Checking With Multiple Ways to Access to Your Money
Smartly Checking is big on convenience, which is a plus if you want to be able to manage your money on your terms. 
You can open an account online, without having to visit a U.S. Bank branch in person. The minimum deposit is $25, but you can add up to $3,000 at account opening. 
Once your account is open, you can fund it your way at your own pace. 
Funding options include:
Depositing checks through the U.S. Bank mobile app
Depositing cash or checks at a U.S. Bank branch or ATM
Wire transfer
Direct deposit
All of those options make funding your account easier, whether you need to deposit a little money or a lot. 
In terms of what makes this checking option different from other checking accounts, there are a few built-in perks. Here's what's included with all Smartly Checking accounts:
Interest earned on balances
No overdraft fees when overdrawn balances are $50 or less
Overdraft fee forgiveness for overdrawn balances over $50
No ATM fees at U.S. Bank ATMs
Fewer fees means you get to keep more of your money. That's something the Smartly Checking account has with checking accounts offered by online banks. 
Get More Benefits With Smart Rewards
Smart Rewards is a special program that U.S. Bank offers to Smartly Checking customers. 
When you enroll in Smart Rewards you get access to special benefits, including:
Monthly maintenance fee waivers
Savings account rate boosts
100 free trades per calendar year through U.S. Bancorp Investments
Mortgage closing cost credits
Overdraft protections
Other fee waivers, including non-U.S. Bank ATM fees
The rewards program is tiered by balance. So the more money you keep in Smartly Checking, the more benefits you can unlock. 
There's no fee to join. You simply have to enroll in Smart Rewards through the U.S. Bank website once you've opened your account. 
Can You Earn Interest With Smartly Checking?
As mentioned, all Smartly Checking accounts earn interest. 
Is the rate stellar? Not exactly. 
In fact, it's comparable to what you'll earn with interest checking or savings accounts at other traditional banks. But it's still nice to earn a little something just for keeping money in your checking account. 
If you'd like to get a higher annual percentage yield (APY) for checking or savings accounts, online banks might be your best bet. 
Online banks have earned a solid reputation for paying higher rates to savers while charging fewer fees. It's even possible to find online checking accounts that earn rewards on purchases. 
How to Avoid the Monthly Fee
Since Smartly Checking is a traditional checking account for the most part, there is a monthly maintenance fee.
The fee is $6.95 unless you meet U.S. Bank's criteria for waiving it. You can waive the fee by:
Scheduling a combined monthly direct deposit of $1,000 or more, OR
Maintaining an average account balance of $1,500 or more, OR
Having an eligible U.S. Bank credit card
Waivers are also available if you're under 24, over 65 or are a member of the military. 
If you enroll in Smart Rewards, the fee is waived automatically when you maintain a balance of $20,000 or more. 
Is the monthly fee high? 
A little, though it's not uncommon to pay a monthly fee for a traditional checking account. Again, you might be able to avoid checking account fees by choosing an online bank. 
What Other Fees Will You Pay? 
On top of the monthly fee, there are several additional fees you could pay with this account. Comparing all the fees can help you decide if it's right for you.
Other Service Fees - U.S. Bank Smartly Checking
| Type | Fee |
| --- | --- |
| Monthly fee (can be waived) | $6.95 |
| Out-of-network ATM fee | $2.50 |
| ATM and debit card non-USD transaction fee | Up to 3% of transaction |
| Overdraft fee | $36 |
| Stop payment fee | $35 |
| Paper statement fee | $2 |
| Cashier's check | $10 |
| Money order | $5 |
| Incoming wire transfer (domestic) | $20 |
| Incoming wire transfer (international) | $30 |
| Outgoing wire transfer (domestic) | $25 |
| Outgoing wire transfer (international) | $50 |
U.S. Bank offers overdraft forgiveness with Smartly Checking accounts. 
To qualify, you'll need to make a deposit to bring your balance to at least $0 on the day that you're charged the fee. If you make a timely deposit, U.S. Bank will waive the fee. 
Deposits that qualify for overdraft forgiveness include:
ACH and electronic deposits
Cash deposits
Wire transfers
ATM deposits at U.S. Bank ATMs
Check deposits at a branch
Internal transfers from other U.S. Bank accounts
Fee forgiveness doesn't extend to mobile check deposits.
Ways to Access Your Account
U.S. Bank makes it easy to manage your Smartly Checking account. Again, you can manage your account:
At a U.S. Bank branch
At U.S. Bank ATMs
Through the U.S. Bank mobile app
Online at the U.S. Bank website
Smartly Checking includes access to Zelle, so you can easily send and receive money. You can also deposit checks with remote check deposit. 
Just keep in mind that funds availability for mobile check deposits might differ from depositing checks or cash at a branch. 
Opening a Smartly Checking Account
It's easy to open a Smartly Checking account. You can do it online or at a branch. 
Here's what you'll need to open an account:
$25 minimum deposit
Government-issued photo ID
Bank account information if you're transferring funds in from another account
Date of birth and Social Security number
Address, phone number and email address
Once your account is opened, you can make new deposits using one of the various options offered by U.S. Bank. 
Smartly Checking vs. Other Checking Account Options
A Smartly Checking account could be a good fit if you're not ready to go online-only with banking just yet. 
This account has some great features, though it's important to make sure you'll be able to waive the monthly fee. 
We've included some alternatives to consider here. And as you check out different checking accounts, remember to weigh:
Monthly maintenance fees
Minimum balance requirements
Minimum deposit requirements
Any restrictions on who can open an account
Debit and ATM card availability
ATM locations and fees
Mobile and online banking access
Other fees, such as overdraft or returned item fees
Fees for standard personal checks
Monthly limits on check-writing
Overdraft protection
Whether the account earns interest or rewards
Customer service
You might also want to look at what else the bank offers besides checking accounts. 
For instance, you might need to open a savings account or CD account. Or you may be looking for a mortgage or a personal loan with a low interest rate. 
Some banks offer a wider range of products and services than others. So it's a good idea to look at the bigger picture when choosing where to keep your money. 
Should You Open a Smartly Checking Account? 
The Smartly Checking account from U.S. Bank could be a good fit if you already have a U.S. Bank credit card or you want to stick with a traditional checking option. 
You might open this account if you:
Can meet the minimum requirements to avoid a monthly maintenance fee
Are interested in getting fee waivers through the Smart Rewards program
Don't necessarily need to earn a lot of interest or rewards with a checking account
Of course, it's still a good idea to compare other checking account options to see what different banks offer. 
You might find that an online bank is actually a better fit if you're hoping to avoid high fees or get a better APY on balances. 
Overall, our verdict is that the U.S. Bank Smartly Checking account is a good option for people who want multiple ways to fund and access their accounts. Considering what you need most from a checking account can help you find the right one.