6 Easy Ways to Avoid ATM Fees
Here is the list of places with the most expensive ATM operator surcharge fees and 6 ways on how you can avoid ATM fees.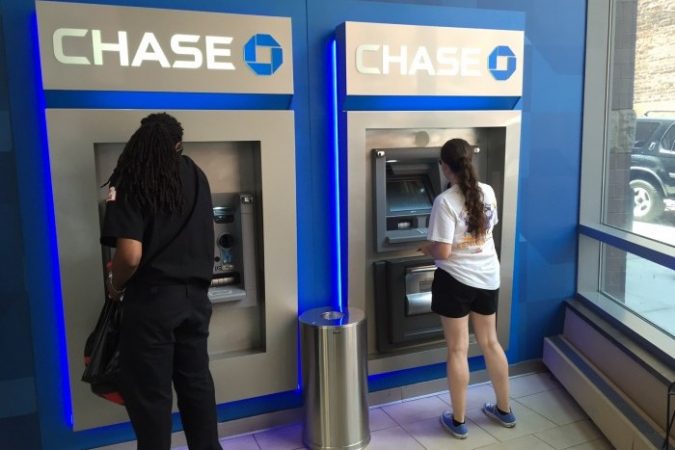 What's the one thing people hate more than paying for something? Paying for something they can get for free! Every year, Americans are charged millions of dollars for using an ATM that doesn't belong to their bank. Currently, it's the norm to pay about $5 for this fee, which may not seem like much, but these couple of dollars can quickly add up to being a significant sum. In fact, with a habit of withdrawing cash at the ATM just once a week, you could end up paying about $250 a year! Let's take a closer look at ATM fees and six ways you can avoid them.
Two fees for using an ATM
You will be hit with two fees for using an ATM that doesn't belong to your bank. The first is the surcharge fee by the ATM operator, additionally, you will be charged an out-of-network ATM fee, which averages $2.45 at the 10 largest banks in Americas. For these two fees, you will be charged a combined total of $4.69 ($2.24 average surcharge fee plus $2.45 average out-of-network ATM fee) every time you use an ATM outside of your bank's network. This charge is meant to cover the cost of operation and maintenance of the machine, but in reality, it can be marked up exponentially for a high profit to the operator.
Check out the places with the highest ATM fees:
places with atms ranked by fees
| Locations: | Operator surcharge fee | + | Avg out-of-network ATM fee | = | Total ATM fee |
| --- | --- | --- | --- | --- | --- |
| Convenience Stores: | $0.99 to $5.00 | | $2.45 | | $3.44 to $7.45 |
| Retail outlets: | $0.99 to $5.00 | | $2.45 | | $3.44 to $7.45 |
| Airports (Domestic): | $2.00 to $6.00 | | $2.45 | | $4.45 to $8.45 |
| Airports (Foreign): | $2.00 to $6.00 | | $4.00 (foreign out-of-network ATM fee) | | $4 to $10 |
| Main attractions (Domestic): | $3.00 to $10.00 | | $2.45 | | $5.45 to $12.45 |
| Main attractions (Foreign): | $3.00 to $10.00 | | $4.00 (foreign out-of-network ATM fee) | | $7.00 to $14.00 |
| Remote and exotic travel destinations: | $4.00 to $10.00 | | $2.45 | | $6.45 to $12.45 |
| Entertainment venues: | $4.00 to $25.00 | | $2.45 | | $6.45 to $27.45 |
6 Ways to help you avoid ATM fees:
Remember that an ATM is not there solely for you to do your banking transactions, but as a way to make money. It is an unfair fee that definitely can and should be avoided. After all, why should you have to pay to use your own money? Follow these tips to avoid all ATM fees.
1. Get cash back
The next time you're making a purchase at a retail store, like a pharmacy or a supermarket, use this opportunity to get cash back for free. Simply ask for cash back on a desired amount before your debit card transaction is completed. The cashier will add the amount as a part of the sale price at no additional charge to you. Keep in mind most retailers will only allow you to withdraw a certain amount, between $20 to $50, while some may allow up to a maximum of $100 in cash back per transaction. Even if you don't necessarily need to buy anything, it's still a good idea to use this method since buying a small item, like a pack of gum, will be cheaper than using an out-of-network ATM machine. Plus, you walk away with something instead of just paying for a service fee.
2. Use your bank's mobile ATM locator tool
When you're already out and in need of cash, you may want to pull out your smartphone and use your bank's mobile application to find a nearby ATM. For all you know, it may be just around the corner. And, if you already know that you might need cash, you can go online to look up ATM locations around where you'll be going.
Don't forget partnered ATM networks
Many financial institutions are partnered with other institutions and ATM networks to provide expanded access to ATMs without surcharges. For instance, some credit unions are partnered with the CO-OP ATM network, which allows surcharge-free access to the ATMs of all the partnered credit unions. Many smaller banks and online banks have similar partnerships with ATM networks, such as Allpoint and STAR, to offer greater access to surcharge-free ATMs.
3. Look for affiliate banks while traveling
Next time you need cash, step away from that foreign ATM machine and try to see if there is an affiliate bank nearby. It's not always easy or even possible to find your bank's ATM while you're traveling -- especially while being abroad. A better idea would be to give your bank a call to see if they have any partnered financial institutions or foreign banks that would give you surcharge-free access to the ATMs at the new location. With this method, you will be able to save on the surcharge fee, as well as the foreign ATM fee, which currently averages $4 at the top 10 banks in America.
4. Sign up for the right checking account
When opening a bank account, make sure there are ATM machines situated in convenient areas for you -- like your school, workplace, home and other places you frequent. Even with lots of ATM locations nearby, there will be times when you are traveling or not near your home. In these instances, it would be wise to sign up for the right checking account at your bank that will not charge you an out-of-network ATM fee. Note that you will still be charged a surcharge fee by the operator. For example, if you're still in school, open a student checking account, which will offer some free withdrawals per month at most banks. For travelers going abroad, find a checking account that either waives the foreign ATM fee or does not charge a foreign transaction fee to reduce the ATM fee. For example, TD Bank does not charge a foreign ATM transaction fee -- which is usually 3 percent of the total amount withdrawn or used at any foreign ATM. If you're someone with a strong cash reserve, opening a premium checking account may give you free withdrawals at some banks. Usually, the number of free withdrawals tends to increase with the level of the checking account in this category. For example, there are three checking accounts at Chase Bank: Chase Total, Chase Premier Plus and Chase Premier Platinum Checking account, in which you will receive zero, four and unlimited free non-Chase ATM withdrawals, respectively. Be aware that there may be high monthly maintenance fees associated with these accounts, making it very costly if you cannot meet the requirements to waive the fee.
5. Online banks will reimburse you
Online banks don't have bank branches or ATMs machines, which is why most of them will give you unlimited reimbursements on all ATM surcharge fees. Sign up for a checking account with an online bank that reimburses or waives all ATM fees -- no matter where you use it or how much it cost. You will never have to worry about how much your bank or the ATM operator charges again! This offer is good on even basic checking accounts -- which is an advantage we don't see at traditional banks. 
6. Always take out the maximum amount allowed
Being hit with this fee once or twice will quickly help you to realize that it is not very cost-efficient to take out small amounts on multiple visits to the ATM -- where you are charged a flat fee rather than a percentage of your transaction amount. In accordance with the ATM banking and processing regulations, the customer must have the option be able to take out at least $200. The maximum amount you can withdraw from an ATM will vary, with banks usually capping the daily limit at $500. Given that the fee for ATM withdrawals average at about $60 and the average ATM transaction fee is $4.69 at an out-of-network ATM, the fee would be 7.82 percent of the total amount. The percentage of the fee will increase in the case that less money is withdrawn or the fee is higher at that particular ATM. Be sure to withdraw a larger amount and always carry some emergency cash at all times, as there may not be an ATM machine nearby.