7 Best Job Benefits You Should Be Using, But Probably Don't
You're probably aware of some valuable benefits, such as health insurance, your company offers, but chances are there are others you're not taking advantage of.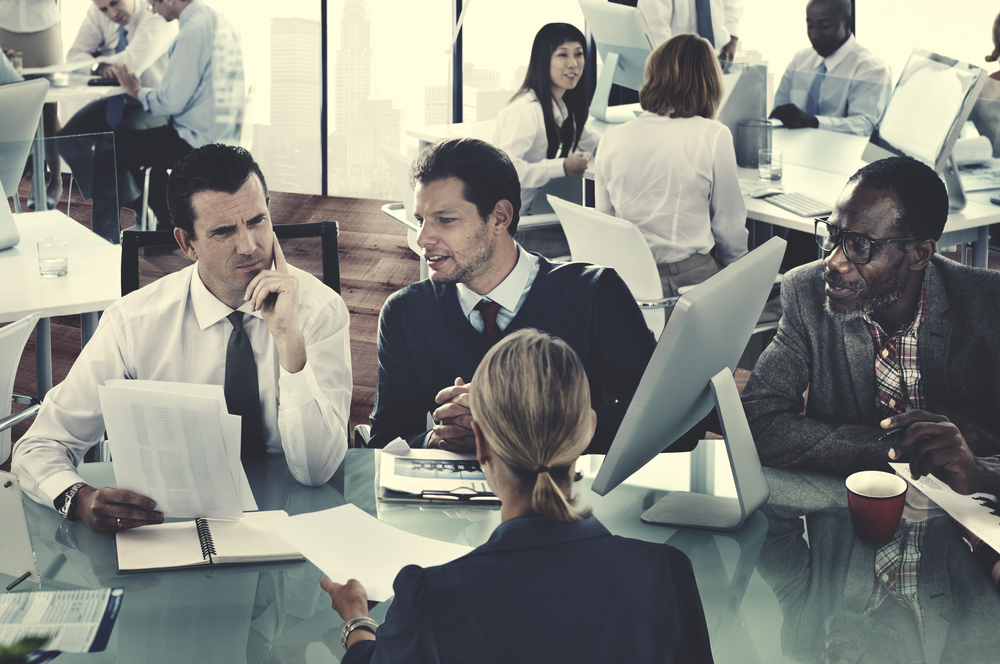 Your paycheck is only one part of the total compensation you get from your employer. You're probably aware of some valuable benefits, such as health insurance, your company offers, but chances are there are other great benefits you're not taking advantage of. Most people don't. That's like leaving money on the table.
Companies use job benefits to attract and keep employees--and also adjust the salary amount they offer you, so you shouldn't sacrifice these perks. It might have been a while since you read your HR handbook and found out what exactly is in your benefits package, so take a look at some of the most common job benefits below to make sure you're not missing out on any of them.
Retirement Matching
The employer match is one of the best deals you can get from your company, yet a report by Financial Engines reveals that one in four employees miss out on getting the full company 401(k) match. Either they're not participating in the 401(k) plan or not saving enough to get the full match. As a nation, we're turning away $24 billion each year.
The employer match varies by company policy. A common match setup: for every dollar you invest up to the match limit, the company puts in the same amount. It's like getting an immediate 100 percent return on your investment. Where else can you double your savings, guaranteed? Whether your employer provides a 100 percent match up to 5 percent of your salary or only a 50 percent match up to 6 percent of your salary, the match is still too good to turn up. Contribute at least the minimum you need to get the full match to claim this "free money."
Wellness Programs
Beyond just health insurance, some companies offer programs designed to support their employees' physical and mental health. These might include gym membership reimbursement, free cancer screenings and on-site health services, or simply organized sports or wellness activity days. Wackier wellness perks include lactation lounges, nap lounges and meditation rooms, free massages, and even laundry service.
Employee assistance programs (EAP) are a specific kind of wellness benefit designed to help employees with personal problems. Angela Loeffler, Chief People Officer and human resources expert of Lending Club, says that these services typically provide unlimited phone counseling and three face-to-face visits to help you with family issues, addiction problems, career development or relocation, financial planning, and more. Any of these sessions could save you $100 to $200.
These are investments companies are making to retain employees--and boost their productivity and morale. Not all companies offer these benefits, though, so if yours does, consider yourself lucky and make use of them. It's good for you.
FSA and HSA Plans
A Flexible Spending Account (FSA) and a Health Savings Account (FSA) can help you keep more of your money. They let you set aside money before taxes for certain health care expenses, such as medical co-payments and dentist visits, and, in the case of the Dependent Care FSA, those huge childcare bills.
An HSA is only available if your company offers high deductible health plans (health insurance with a deductible of at least $1,400 for an individual or $2,800 or more for a family). A few benefits of an HSA that the FSA doesn't have: amounts you contribute get rolled over into the next year, you get a tax deduction when you put money in, and you can change how much you contribute during the year. Even better: If you don't use the money in your HSA account for health needs, it compounds tax free and you can withdraw the money in retirement without penalty. Because of the tax savings, this could be a powerful savings vehicle--if you're pretty healthy.
Unlike HSAs, FSAs are "use it or lose it accounts." When you set up how much you want to contribute to the Health and/or Dependent Care FSA, the money is then automatically withdrawn from your paychecks. Anything you don't use by the year's deadline is forfeited. However, more companies offer FSAs than HSAs, because you don't need to have a high-deductible health plan to enroll.
Both programs are worth looking into so you're saving as much as you can on your health care costs and dependent care expenses. It's one of the secrets of the rich: Minimize your tax burden as much as possible. The savings could be substantial, as these examples from Loeffler point out:
$837.50 in savings with a $3,350 HSA contribution for an individual (assuming 25 percent in federal taxes)
$1,687.50 in savings with a $6,750 HSA family contribution (assuming 25 percent in federal taxes)
$892.50 in savings with a $2,250 FSA Health Care account (assuming 35 percent in federal and state taxes)
$1,750 in savings with a $5,000 FSA Dependent Care account (assuming 35 percent in federal and state taxes)
Commuting and Mileage Reimbursement
Gas and subway tickets certainly add up for commuters, but some companies reimburse these commuting expenses. Ask your employer if you can pay for parking or for your train tickets with pre-tax dollars, which could save you $50 to $100 a month. Some companies even reimburse bicycle commuters with pre-tax dollars.
And when you're traveling for work, make sure you keep track of your mileage and necessary meals and other travel-related expenses. It's a pain to track and fill out those expense reports, but, again, money wasted if you're not doing it.
Continuing Education
If you want to advance your career, continuing education programs or advanced college degrees could be the ticket. Your employer's tuition reimbursement program could make that possible.
Apple, Chevron, Dell, FedEx, Gap, Google, Starbucks, and several other companies offer tuition reimbursement. These are worth as much as $12,000 a year. Even if you don't want to commit to a full degree program, a course here or there--all paid for by your boss--could only help improve your career and your future earning potential.
Employee Discounts
Just by virtue of working for your company, you might have access to deals on entertainment, travel, shopping, and more. But you wouldn't know unless you checked.
Federal employees, for example, have access to a wide range of discounts, such as discounted membership at Gold's Gym or discounted insurance from Geico and other insurance companies. Check FedSave for detailed information and special offers.
It's not just the government, though. Companies I've worked with before have offered discounts on movie tickets, cellular plans, and computer purchases. And, of course, if you work for a retail store or a chain, you'll likely get employee discounts for the company's goods as well.
Paid Leave
Finally: Vacation time and other types of paid leave. This isn't a hidden benefit, but, with four in ten Americans not using all of their vacation or leave days--overall, 169 million days left on the table--you'd think we'd forgotten about this benefit. It's not just an extra perk. Unused vacation days have a real monetary value and, in some companies, if you don't use your paid time off, you don't get to use it the next year.
You can calculate what your paid time off is worth at Calc XML, but consider this example: If you make $45,000 a year and your time off benefits include 10 vacation days, 10 personal days, 7 paid holidays, and 20 minutes of breaks per day, the total time off benefits--included in your wages--is worth $6,548 or 14.55% of your salary.
Beyond vacation days, paid leave also includes things like family leave. The Family and Medical Leave Act (FMLA) requires government agencies, schools, and employers with 40 or more employees to allow workers to take off for certain family and medical reasons. These include not just maternity leave, but paternity leave as well--for newborn children as well as adopted children--and time off to care for other family members, such as aging parents. It's not paid time off in the US, unfortunately, but your job is protected, so you shouldn't feel guilty taking time off as needed to care for your family. Another act, the Affordable Care Act, requires employers to provide breaks and a private place for nursing mothers to pump milk for their children This isn't as much of an extra benefit, as it is a right under law.
Taking the breaks and the time off you're entitled to is also good for you. It can help prevent burnout and improve your productivity, not to mention that elusive thing called work-life balance. One thing that's helped me remember to take the time off I need is to plan my vacation time at the start of the year and put them on my calendar.
So now's a great time to pencil in your vacations for this year and remember those other benefits that come with the job. After all, you've earned them.