No Need to Vote for Trump to Profit From His Money Strategy
Donald Trump release his financial disclosures that revealed how he invests, banks and manages his money.
There's only one Donald Trump – a good thing or bad depending on your political persuasion -- but there's no doubt that investors of all persuasions can learn from studying the holdings of the brash billionaire.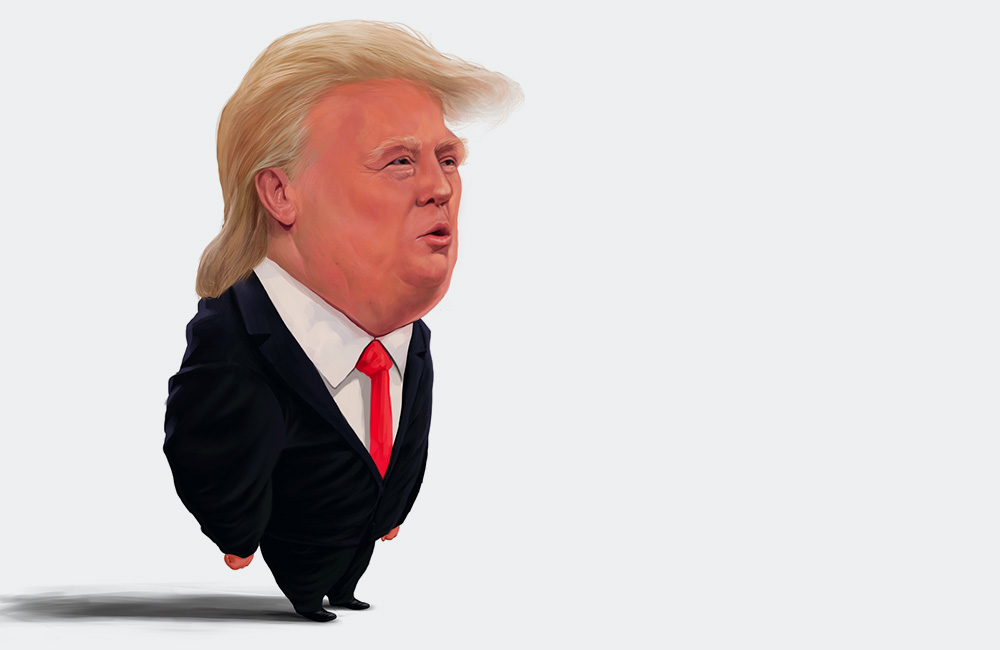 To be sure, the former star of NBC's The Apprentice probably doesn't worry much about the cost of eggs or heating bills. But investors can share in Trump's passion for certain assets, assets that regular investors can also buy, sell and hold, although on a smaller scale without taking on too much risk.
"I'll bet that Donald Trump's financial advisors have his portfolio well-diversified," said Brent Dickerson, a Certified Financial Planner and owner of Trinity Wealth Management in Lubbock, Texas. "For the average 'Jane' or 'Joe' out there this can be a teachable moment to not put all your eggs into one basket."
No surprise, Trump loves real estate
Trump -- the developer who bought and profitably sold King Kong's former roost, the Empire State Building -- reported assets of at least $1.4 billion in real estate and other holdings, according to financial disclosures. He also showed $77.3 million from condo sales and $41.9 million in rent on his buildings during the 18 months before he filed his disclosure required to run for president.
That accounts for a sizable amount of the $431 million in income Trump reported during the same period.
The lesson here is clear: Trump, a smart guy, builds his portfolio to include real estate, and perhaps you should too. Perhaps you'll consider buying a rental property or, if you're already renting, your own home. Of course, you'd have to invest on a much smaller scale.
" is taking on a lot of risk – and being highly rewarded for it, but some of the reasons he has experienced several bankruptcies is because of the risk he has taken with a concentrated portfolio," said Dickerson. "There are very few people who should be as focused as Donald Trump on real estate. The key to financial success for the "mom-and-pop" investor is diversification."
The National Association of Realtors predicts that the average median sales price of existing homes across the country will rise to $220,300 by the end of this year, up 5.8 percent from where it stood at the end of 2014. Homes in most markets across the country are increasing in value, making real estate a seemingly safe investment, and one that Trump obviously still believes in.
Proven stocks are the safest investments
From his disclosure, it seems that Trump doesn't take a ton of chances on risky stocks. He prefers buying stock from companies that already have a long history of success. Such stock is more expensive, of course, but over the long haul, it has a history of strong performance.
According to his disclosure, Trump holds stock in such corporate giants as Apple, GE, Conoco, Caterpillar, Bristol Myers Squibb and Morgan Stanley.
If you're interested in playing the market like Trump, an easy way to invest in the largest companies is to use a diversified index fund that tracks the largest U.S. stocks (typically, any fund that follows the S&P500).
"An index fund is a cheap way of building a well-diversified portfolio, with good tax efficiency," Dickerson pointed out.
Find a bank with a big name
Trump has a lot of money. It's somewhat surprising, then, that he stows so much of it in one particular bank. According to Trump's disclosure, he has some $25 million in Capital One savings or checking accounts.
Trump seems to prefer big-name banks for his dollars. The bank that he relies on second-most is JP Morgan Chase. He has $5 million in accounts with this bank, according to his disclosure.
So if you want to bank like Trump? Big banks will be most attractive because they offer a full suite of financial services, in addition to your typical checking and savings accounts.
Diversify your income streams
Trump earned his fame with real estate. But that's not the only way he's built his wealth. Trump's disclosure reveals a large number of income streams for this presidential hopeful.
CNBC reported that Trump during the 18 months leading up to his disclosure earned about $9.5 million in royalty for his branded vodka, hotels, bottled water and energy drinks. CNBC said that Trump also earned some big money for speaking fees, including $450,000 for three speeches he gave for ACN Inc.
The Wall Street Journal reported that Trump earned $8.6 million for operating an ice rink in New York City's Central Park and $580,000 from running a New York City carousel. His 15 golf courses earned him $176.4 million. He even earns an annual pension of $110,000 from the Screen Actors Guild, thanks to his TV appearances.
This is a good lesson. Sure, you probably won't be operating a skating rink in the biggest city in the United States anytime soon. But Trump proves how important it is to have several income streams at one time.
"We don't save in this country like we should, so very few of us have emergency funds sitting around when misfortune comes around," Dickerson added. "So, finding ways to bring in extra income is a great defense against the risk of job loss, unexpected catastrophe, or even if you want to take an extra vacation."
The majority of your income will probably come from your full-time job. But this doesn't mean that you can't invest in the stock market, savings bonds or other investment vehicles as a way to boost your income.
Many people turn to smaller side jobs to bring a new stream of income into your household budget.
"We often call this additional income source a 'side hustle' and it can become your main source of income if you lose your 'primary hustle,'" said Dickerson. "In today's economy this is very important. Multiple income streams can be seen as diversifying your paychecks."