How to Save Money and Hassle in International Money Transfers
New technologies and services enhance the ability of consumers to make bulk money transfers across the globe.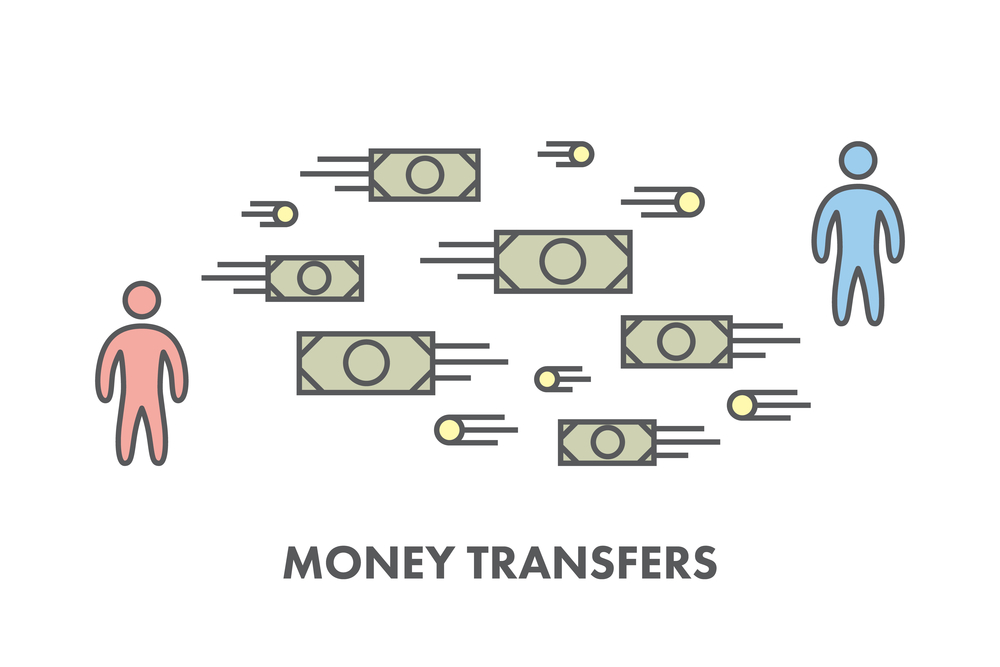 Whether you own a property overseas, work abroad, or make regular international money transfers for a pension or mortgage abroad, for most of us our bank or credit union is the first place we turn when making international money transfers assuming it's our best option.  However, regardless of who you bank with and what type of account you have, most banks offer poor exchange rates and levy a variety of charges.
At the end of the day they know that very few of their customers take time out to check the rates and how much they're paying.  As a result they take advantage of a captive market and continue to cash in on our lethargy.
But it doesn't have to be this way and it pays to shop around for the best deal by comparing the rates and fees offered by your bank to those of a currency specialist such as HiFX, long familiar in Europe now expanding into the U.S.
"Started out of frustration with the banks, by minimizing unnecessary banking overheads and investing in technology," says Jeff Matheson, HiFX managing director, "we offer both companies and private individuals a unique mix of bank beating services, intuitive technology saving them time as well as money, and expert advice and support whenever clients need it.
"Unlike the banks," he says, "international payments is all we do.  We transfer billions of dollars every year for consumers and businesses in over 117 countries. Because of our scale and the fact that we don't have the unnecessary overheads of the banks we can pass these savings on to our customers."
How to compare
When sending money abroad, the costs fall into two simple areas: fees and the exchange rate.
Fees - The key charges to look out for include transfer charges and overseas bank receiving fees.
Exchange rates - Many banks claim to be "commission free" then load the exchange rate. It's also difficult to get hold of the exact rate and compare it, as some providers simply don't provide the information.
When shopping around and comparing one provider with another, regardless of whether it's your bank or a currency specialist, it's important to understand both as according to a recent MyBankTracker study on international money transfers both the fees levied and exchange rates offered vary markedly.
How are exchange rates calculated
The rate you are offered will depend on a number of factors including:
The amount of money you're transferring.
The time-frames you're working to (i.e. whether you're looking to lock into an exchange rate for up to 12 months).
The currencies you're buying and selling and the volatility of those currencies.
The exchange rate levels at the time of purchase.
"Getting the most for your money actually boils down to a very simple question," says Matheson. "How many euros/pounds/Swiss francs/yen will I receive for my money, after all charges?"
"Typically though, by using a currency specialist rather than your bank or credit union you'll save between 1-4%," he says. "This might not sound much but on a $100,000 transfer this could equate to a saving of $4,000 on the exchange rate alone. Remember exchange rates often change by the minute, so to compare providers properly you need to do it one after the other."
Timing can save you even more
Depending on the amount you're sending, the timing of a transaction can also be important, particularly if you're sending larger amounts.
In many cases, people don't pay much attention to what's happening to the exchange rate and leave their decision to make the international money transfer to the last minute. They hope for a good rate, assuming, that without all the funds available, there isn't much they can do.
Regardless of why you're transferring money, the larger the amount you're looking to move overseas, the more important it is to maximize the timing of your transaction and minimize the risk that the exchange rate could get worse and make your money worth less.
Here's an example:
Let's imagine you're buying a property in France for 100,000 euros.  At the time you agree to buy the property the exchange rate is 1.0906 and so the cost of the property is $109,060.  But by the time you actually come to signing all the appropriate paperwork and sending the payment 12 weeks later the exchange rate has dropped to 1.1413, the cost of the same property will have risen by $5,070 to $114,130 simply due to fluctuations in the exchange rate.
Remember, as soon as you decide to move overseas or buy and sell an asset abroad such as a property, you are exposed to adverse moves in the currency market.
Taking customer service seriously
Banks should be leading the way when it comes to international payment innovation, Matheson says.  "But it's currency specialists like HiFX who are developing new ways of improving the international payments process in response to client demands," he says, "such as online transfers and dedicated account managers who hold a client's hand throughout the entire process and act as their eyes and ears in the market if they need it.
"For example, due to their branch networks the main banks have to set their exchange rates once or twice a day," he says. "To make sure they remain profitable they have to increase the spreads to allow for intra-day exchange rate volatility.  We give clients access to live rates saving you money and look to bring transparency to an opaque market."
At the end of the day, he notes, banks know that very few of their customers leave them because of their international payments service and so they take advantage of a captive market.
How to choose a currency specialist
Considering how important your money is to you we'd recommend you undertake the following checks when choosing a currency specialist:
How long have they been in business?
Are they authorized to operate as a money transmitter in the United States?
What online security measures do they have in place?  HiFX for example uses Norton online security, the most recognized security trademark on the internet.  Ninety seven of the world's top 100 banks use Norton.
Do they have audited accounts on their website and how strong is the company's balance sheet?
How many staff do they have and what's their turnover?  It's easy to produce a good looking website but larger more established companies are usually more reliable than two guys in a back room, although it's no guarantee.
Do they have direct access to SWIFT? SWIFT is the world's largest payments and settlements network for domestic and international trades.  Direct access ensures that clients benefit from faster payments and enhanced security.