What Checking Accounts to Choose After College
Student checking accounts are great because they are free. But, after graduation, they can convert to a premium checking account that is very expensive.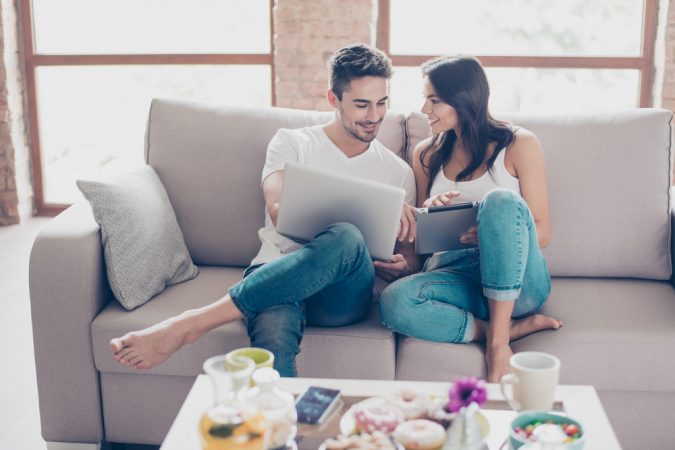 It's one thing when you not longer qualify for a free student checking account.
It's another thing when you're pushed to a new account that has an absurd monthly fee.
When my sister recently got a letter that Citibank was going convert her student checking account to a premium -- not basic -- checking account, she wasn't all too happy about it.
She just graduated and had no way to maintain a high balance to avoid the monthly fee.
It just seemed like a very predatory move on the bank's part. So, exercising her rights as a consumer, she looked elsewhere for a better option… and found one.
"Since I did graduate, I'm not upset that my student checking account is going away," she said. "I just think that it doesn't make sense that they're automatically converting the account into a checking account with a $25 monthly fee that I can't even avoid."
Question all account changes
The proper reaction to such an account conversion is evaluating whether the new account actually works for your financial lifestyle.
Citibank's student checking account has no monthly fee as long as the customer is still in school.
It is the bank's policy to convert the student account to a different account when the customer is no longer enrolled in school.
In my sister's case, her account was being converted to the Citibank Account package, which has a $25 monthly fee that can only be waived with $10,000 in combined average monthly balances across linked Citi deposit, retirement and investment accounts.
Herein lies the gripe that she had with Citibank. In her history with the bank, she has never come close to carrying such a balance to avoid the $25 monthly fee.
If she let the conversion happen as stated, she would be paying $25 every month -- that's $600 per year, just for a checking account.
Citibank has a Basic Checking account, which has a $12 monthly fee.
The fee can be waived with a direct deposit, plus a bill payment or a combined average daily balance of $1,500 across linked Citi deposit accounts.
Why was she not automatically converted to this account instead? It's much more aligned with her financial habits and she would been much more likely to avoid the monthly fee.
Her situation is similar to a recent case where a Chase credit card customer was being "upgraded" from a no-annual-fee credit card to a credit card with a $95 annual fee.
According to a call with a Citibank customer service representative, each student account is reviewed on a case-by-case basis before choosing the new account.
No reason was provided as to why she was being switched to a premium account.
Apparently, student accounts aren't always converted to the more expensive Citibank Account package.
The rep told my sister that she could convert to the Basic Checking account instead.
What you should do
If you are ever put in the same position where your student checking is converting to an account that you don't want, you should call your bank to find out why it is happening.
If you want to stick with your current bank, you should ask about a more appropriate account or demand an extended period of no monthly fees.
Or you can do what my sister did: use the account change as a push to go looking around for other checking accounts.
Don't be afraid to ditch your bank
In her search for a new checking account, Chase was one of the top choices because it is slightly more convenient than Citibank due to more ATMs nearby.
However, Chase's basic checking account is very similar to Citibank's basic checking account. It was pretty much a wash for her.
But, she took a few minutes to review her financial habits and realized how little she actually interacted with a physical branch.
Having visited a branch less than once per year and not really needing to deposit cash, she felt it was fine to go with Ally, an online bank.
Ally's interest checking account has no monthly fee, pays interest and offers unlimited free withdrawals to any ATM.
Online banks continue to grow in popularity because of their low fees and great rates. Ally Bank is just one example of them.
Don't be afraid to step away from the traditional banking style of physical branches -- review your banking habits as my sister did.
Do you actually need a branch as much as you thought? Probably not.
So far, she's had no complaints with her new checking account and doesn't miss visiting a branch.
If you ever encounter a similar issue where you are steered toward a more expensive checking account, take from my sister's experience to avoid paying for something that you don't really need.
Frustrated with your bank? Check out these new top banks that people are talking about: