Why Second Chance Checking Accounts Aren't as Complicated as You Think
When you have a bad reputation with maintaining a positive relationship with banks, consider the following second chance accounts.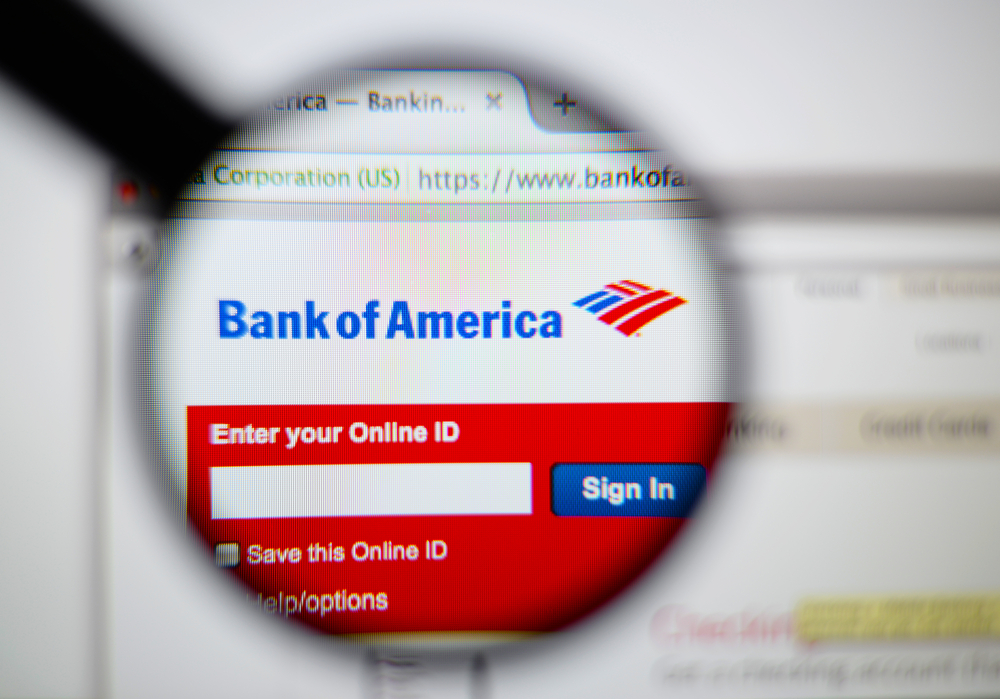 Second chance checking account options
The following second chance checking account options are available to you at some of the most popular banks in the United States.
1. Bank of America
Bank of America offers a second chance checking account called the Safe Balance Account.
The account has a low maintenance fee of $4.95, but you won't be able to write paper checks. Instead, your payment options include debit, mobile or online transfers or online bill pay.
The account also helps protect you from overdrawing your balance.
For people who want a low-cost basic checking account this can be a good choice, especially if you are guilty of constantly overdrawing your balance.
2. Truist
Truist has The Easy Checking Account, which features unlimited check writing, complimentary online and mobile banking with bill pay, money management tools, and online statements.
You can apply online or over the phone to open this account.
This account offers most of the features a standard account would provide, even the ability to write a check, and is a good choice if you still need to pay for expenses by using a check.
3. Chase
Chase's Access Checking Account is an option for people who bank with Chase.
Customers are required to deposit at least $25 into an account to open one.
While most second chance checking accounts have a small monthly fee, Chase's fee is higher, at $17, and it is unavoidable.
If you already have a bad reputation with managing your money and a checking account, you should probably stay away from an account with a fee this high.
It could leave you vulnerable to overdraft, which could further hurt your reputation with ChexSystems.
The only benefit of opening an Access Checking Account with Chase is the fact that it can eventually be upgraded to a normal account.
An account upgrade depends on your personal history with Chase and Chexsystems.
4. Citibank
Citibank: There is no official second chance account from Citibank, but you can open one even if you are blacklisted on Chexsystems, according to a representative from Citibank via chat.
You can visit a branch in person to have someone review your personal history to determine your eligibility.
The representative also added that maintaining a credit card in good standing may help establish credibility with Citibank.
If you're finding it difficult to open a standard account elsewhere, you may want to try Citibank.
5. PNC
PNC offers a second chance checking account called Foundation Checking.
This checking account requires a minimum of $25 to open and offers free service for an online account, or $2 a month if you would like to receive paper statements.
You do get the option of unlimited check writing, so anyone who needs this option will find this account convenient.
The downside to this account is that there is a daily ATM withdrawal limit of $100, which can make it difficult to pull out large amounts of cash.
After six months of maintaining a Foundation Checking Account in good standing, you are eligible to open normal checking account with PNC, so it may be worth opening for that reason alone.
6. U.S. Bank
U.S. Bank representative said there is no official account, but that applicants can have their information reviewed on a case-by-case basis.
So even if you are denied an account online, you may be able to go into a branch and have an account opened, depending on your situation. U.S. Bank is worth a try if your situation is not as dire and you think you may be able to sway the bank to allow you to open a standard account.
7. Wells Fargo
Wells Fargo's Opportunity Checking Account is available to anyone with a bad Checksystems record, as long as a $50 deposit is provided to open the account.
A monthly service fee of $12 is applied to paper statement accounts, while a $10 service fee is applied to accounts with paperless statements.
A member may have this fee waived if he or she has three or more accounts with the bank.
These include debit cards, online banking, and a savings account.
You must also have a minimum daily balance of $2,000, 10 debit card purchases and/or payments a month, or a total of $750 or more in direct deposits.
This account is a good option if you would like to upgrade to a normal account in the future, and if you'd like to utilize savings, mortgages or any other services provided by Wells Fargo.
Strive to reestablish your credibility with not only ChexSystems, but with banks in general.