Denied a Checking Account? Here's What to Do
What to do when you are denied a checking account or your application for a checking or savings account is rejected. how to dispute errors and get checking.
A checking account can be at the center of a person's financial life and provide access to common tasks like paying bills and making purchases. Debit cards offer convenient access to cash as payment when a credit card can't be used or when one prefers to not carry cash, but banks deny many people from opening a checking account. For a variety of reasons, some consumers are flagged for being high risks to banks, even if they have never bounced a check.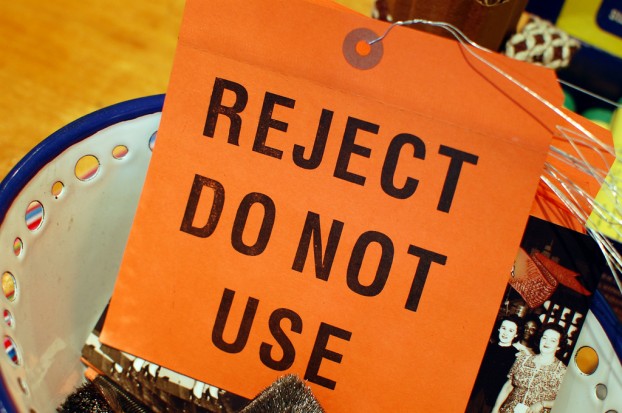 According to the Federal Deposit Insurance Corporation, more commonly known as the FDIC, the number of Americans conducting their financial affairs without a checking account has been on the rise since 2009. A New York Times article last year reported that analysis of the data showed that banks are moving out of poor neighborhoods and focusing on wealthier clientele who provide a greater return in addition to adopting stricter criteria and rejecting more applications for checking accounts.
What can you do when an application for a checking account is rejected?
If you have been denied a checking account, there are steps which can be taken to remove your high-risk status. First it is important to identify the reason for the denial. Like a credit history, there is a history related to your checking account activity, and there can be mistakes in the record reported to the bank. One type of problem can be a case of an overdraft reported that was paid in full but is still listed as outstanding. Problems related to identity theft can also pop up on a report.
Who is watching your banking history?
A majority of banks use a third party company called ChexSystems to verify a potential client's checking history. ChexSystems can provide a report to consumers by visiting ConsumerDebit.com and providing some information.
If errors are found, it is possible to file a dispute with ChexSystems by following the steps outlined on its dispute page. According to this page, a written statement must be provided and cannot exceed 100 words (200 words for residents of Maine), may not include the names of other individuals or businesses, must pertain to the information contained in the consumer report, and sorry, it cannot contain profanity, either. ChexSystems states it will provide information regarding the dispute within 30 days or less, or by 21 days for residents of Maine.
Another company banks may use to obtain your banking history is Early Warning. To obtain a report, consumers are advised to call (800) 325-7775 Monday through Friday between the hours of 6 A.M. and 3 P.M. EST. While information on how to handle disputed information isn't provided on their website, it states the company follows the guidelines set forth in the Fair Credit Reporting Act.
Compare Checking Account Options
Make sure that you look at other checking accounts that could be better for you:
Check before filing
Before filing a dispute with the reporting agency, check with the bank in question and find out if you can work out a resolution if there is a claim of an outstanding negative balance on an account or fees owed. If there is, you will want to hold off on contacting the reporting agency until the problem is resolved.
Submit any requests in writing for supporting details and proof of the issue and resolution of the balance. When ready, only send copies to the reporting agency.
Identity theft
If you find problems on the account which you believe are a result of identity theft, free resources may be available through the Identity Theft Resources Center, a non-profit organization. The ITRC provides education to consumers and assistance to victims of identity theft. The ITRC can be reached by calling 888-400-5530.
Alternatives
If cleaning up errors doesn't work, or if your account has been flagged as high risk for more severe issues, such as a multiple bounced checks or large, unpaid overdrafts which banks often label as "account abuse," then you still have some alternatives to checking accounts.
Although there are fees involved, you may consider using a prepaid debit card. Some offer printed checks to pay for things like rent and many accept direct deposits from company payroll. The fees can vary widely, but some serve most purposes as a checking account, so it is important to compare the fees and know your needs when you sign up.