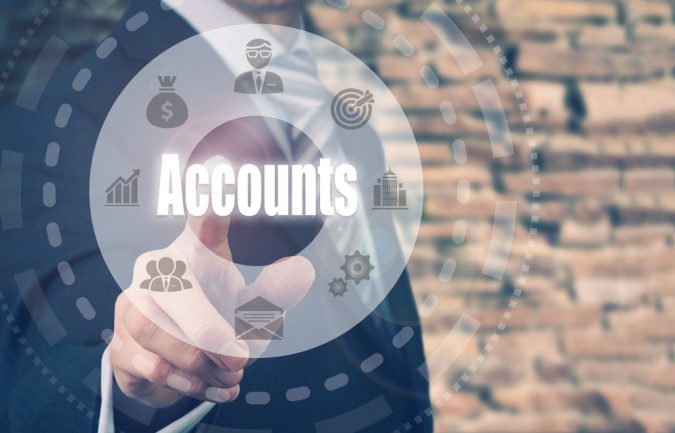 A checking account is a necessity for most people, and when it comes to paying bills or depositing your paycheck, it certainly makes life a little easier. While it can be a great tool for managing your finances, you have to make sure you're using it wisely.
One thing people tend to do wrong with their checking accounts is treating like a savings account. Keeping a huge stash of cash in your account can give you a sense of security, but it can backfire if you're not careful.
According to Moebs, the financial research service, the average checking account balance is around $5,500. If you've built up a decent-sized cushion in your account, MyBankTracker has the rundown on why it is not a good idea and what you should be doing with your extra cash instead
Easy to Overlook Fraudulent Charges
Identity theft has taken on a new dimension over the past couple of years as hackers increasingly target big retail in their attempts to steal consumers' financial information. Having your bank account hacked can be a financial nightmare, and when you've got thousands of dollars sitting in your checking account, it can take longer to detect.
One of the most common tactics identity thieves and scammers use to drain your bank account is to start by making a small purchase that's not likely to trigger any red flags. For example, if someone's obtained your debit card or checking account number they might use that information to make a $5 or $10 purchase at a grocery store.
If you've got a $5,500 balance, you may not notice a $5 debit transaction right away. Once the identity thieves realize that you're not paying attention, they can go to town on your account, making purchases left and right and draining your balance in the process. Unless you catch on to what the scammers are doing and report it to your bank immediately, you could be held liable for any funds they make off with.
You Could be Missing Out on a Bigger Return
Aside from making yourself a target for scammers, maintaining a high balance in your checking account won't do you any favors in terms of earning interest. You could try a high-yield checking account, but these are getting increasingly hard to find. Not only that, but you're still at risk of having your account targeted by a hacker.
Parking your extra cash in a savings or investment vehicle offers you a shot at earning better returns. If you're not sure where the best place to put your money is, we've broken down five checking account alternatives that are worth considering:
Online Savings Account
If you're working on building up an emergency fund, an online savings account is a great place to put it. Why choose an online bank and not a brick-and-mortar bank? For one thing, online banks tend to charge fewer fees, so you're not having to eat into your savings to maintain your account.
Because they tend to have lower overhead costs, online banks are in a better position to offer more favorable interest rates on savings. While you don't have the convenience of being able to walk into a branch, most online banks make it easy to manage your account online or using mobile apps.
Tip: If you need some help pinning down which online savings account is best, our savings account finder tool can point you in the right direction.
Here are the top online banks that have highest savings accounts rates and free interest checking accounts: