How to Open an IRA Retirement Account In 10 Minutes
Many people think it is a long, difficult process to open an individual retirement account (IRA). It isn't. We use Vanguard to show how easy it is.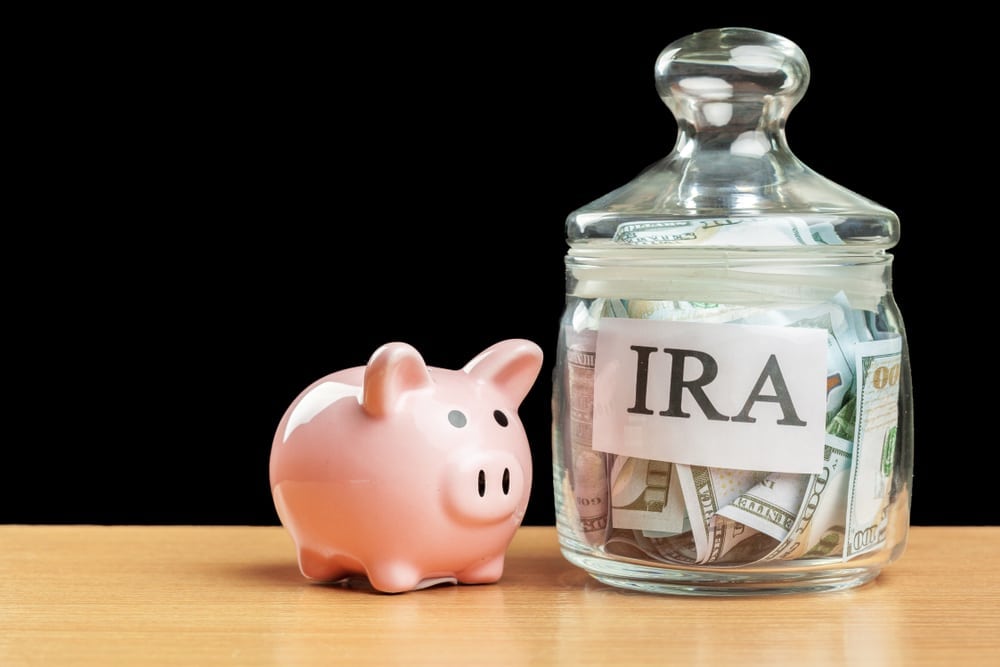 This past weekend, a friend finally mustered up the willpower to open an IRA, but she asked me to help guide her through the process.
I realize that she's not alone -- many people find it to be a daunting task. That's why I decided to write this article: to show how quickly you can set one up -- make sure you have a few decisions made before you do so.
Since I use Vanguard for my own Roth IRA, I naturally recommended Vanguard to my friend as well. I like Vanguard because of their extremely low expense ratios on their funds. (MyBankTracker has no affiliate relationship with Vanguard.)
I've looked at the sign-up processes for other major U.S. brokerages -- such as Fidelity, Schwab and TD Ameritrade -- and the required information is more or less the same.
I reassured my friend that it probably takes just as much time to check out and pay for an online purchase as it does to sign up for an IRA.
I got my friend's IRA up and running in less than 10 minutes, after she knew what type of account she wanted and what fund to invest in.
Here are a couple of quick tips to help you with those decisions
Generally, you want a Roth IRA if you are in a low tax bracket now and expect to be a higher tax bracket when you hit retirement.
Your contributions come from after-tax dollars, but when you withdraw your earnings during retirement (age 59 1/2), all of your earnings are tax-free.
If you want to cut down your taxable income now, open a traditional IRA.
To just open an account and not worry about picking an investment (yet).
Have $3,000 ready and put it into Vanguard's equivalent of a cash-holding account (Vanguard's money market fund). You can select your funds when after you've done a little more research.
Tip: Vanguard funds have minimum investments of $1,000 to $3,000. Make sure you have at least this much money ready to invest before opening an IRA.
To give you an idea of just how simple it can be, I'm going to run through the sign-up process for a Vanguard IRA for a new customer:
1. Grab the following information and have it handy
Social Security number
Employer name and address (can be found in tax returns and pay stubs)
Bank account and routing number (info found at the bottom of your checks)
2. Choose the type of IRA
You'll be asked for the type of account you want to open (i.e., traditional or Roth IRA), followed by your personal and contact information. (You're probably used to providing this same information when you check out an online purchase.)
3. Pick an initial investment
You have the option of putting your money in Vanguard funds and other non-Vanguard investments.
Tip: I don't want delve too far into investment choices -- there are too many options and approaches to cover. But, if you have a low initial investment, I'd suggest a simple, diversified Target Date fund -- all of which have a low $1,000 minimum investment.
4. Provide information for the bank account that will be used to fund the IRA
Almost done. It's like you're entering your payment information before submitting an online order! (You can send a check too in the mail after filling out the application.)
5. Final review of your information before submitting the application
This is the checkout summary that shows right before you hit "Submit."
After submitting your application, you'll be able to create your login credentials to begin exploring your new Vanguard account.
But, you won't be able to do much since Vanguard has to transfer incoming funds and verify your bank account (takes several days).
Again, from beginning to end, this entire application process took less than 10 minutes.
Sure, I was there to help guide my friend but if you already know what type of IRA you want and what your initial investment will be, you can set up an IRA just as quickly.
Now that you see how easy it is, go ahead and sign up for an IRA now -- the sooner you do it, the more time you have for your investments to grow.