Alliant Cashback Visa Signature Credit Card 2023 Review: 2.5% Cash Back With an Annual Fee
Our review of the Alliant Cashback Visa Signature Credit Card looks at the potential cash back earnings on all spending versus the cost of the annual fee.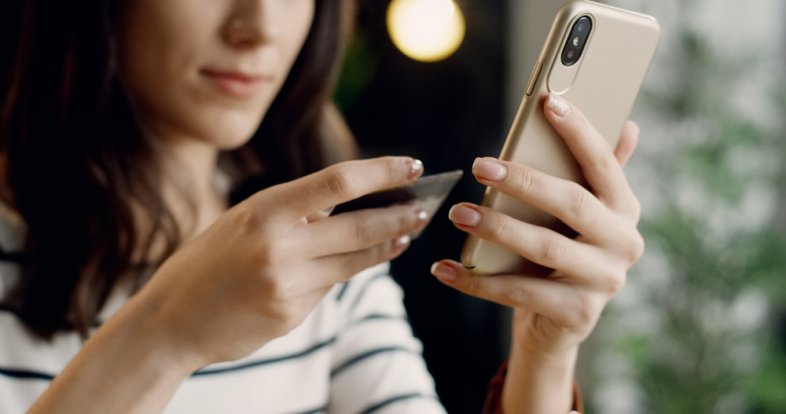 Joining a credit union can have financial benefits, including the potential to earn better rates on savings or snag lower rates on loans. 
Many credit unions also offer credit cards to members that can help you earn valuable rewards.
The Alliant Cashback Visa Signature Credit Card offers a competitive cash back rewards rate -- with the potential to earn up to $3,000 in cash rewards each year. 
Aside from that this card can also offer a low regular variable APR, which is good if you occasionally need to carry a balance. There is an annual fee to keep in mind. 
If you're considering switching to a credit union or you're already an Alliant credit union member, learn more about what the Alliant Cashback Visa Signature Credit Card has to offer.
Alliant CashBack Visa Signature Credit Card Pros & Cons
Outstanding Cash Back Rewards
The Alliant Cashback Visa Signature Credit Card is first and foremost a cash back rewards credit card. 
Purchases made with this card earn 2.5% cash back, with no bonus categories or tiers to keep track of. That means you earn 2.5% cash back on groceries, gas, travel, shopping--virtually anything you charge to the card. 
Compared to other flat-rate rewards cash back back cards that max out at 1% or 2% cash back, this card is a cut above the rest. 
There is one slight wrinkle with this card's cash back rewards program. Rewards are not unlimited. 
The 2.5% cash back rewards rate applies to the first $10,000 in eligible purchases you charge each billing cycle. That means the most cash back you could earn with this card is $250 per billing cycle or $3,000 per year. 
That's by design, though, since Alliant states on its website that this card is designed for heavy spenders with excellent credit. If you normally charge $10,000 or more to your card you could very easily accumulate a substantial amount of cash back. 
Cash rewards can be applied as a statement credit against purchases. Or you can have cash deposited into a linked Alliant Credit Union bank account. 
Either way, you could save a serious amount of money by using this card for your day to day spending. 
Other Card Features and Benefits
Cash back is the main feature of the Alliant Cashback Visa Signature Credit Card. But it does come with a few other benefits, including:
$0 fraud liability guarantee
Potential to qualify for a low ongoing regular variable APR
Up to $5,000 of personal identity theft protection for covered expenses
Purchase security protection
Travel accident coverage
Roadside assistance
Rental car collision coverage
Those benefits might appeal to you if you're worried about being a victim of identity theft or if you plan to use your card while traveling. Alliant can help with up to $5,000 of eligible expenses if your identity is stolen and you need help recovering it. 
Plus, there are no foreign transaction fees with this card so making purchases outside the U.S. won't cost you anything extra. 
Card Fees
This card doesn't have a lot of fees but you should consider carefully whether you're comfortable paying an annual fee. 
The $99 annual fee is waived the first year but you'd be responsible for paying it each year thereafter.
Whether it makes sense to pay the fee depends on how frequently you spend and how much cash back you earn.
If you're consistently hitting the $10,000 threshold to earn the monthly $250 cash back maximum, you could earn the fee back very quickly.
On the other hand, if you're only using the card occasionally then it may take you longer to recoup the fee in cash rewards.
Compared to Low Interest Rate Credit Cards
The Alliant Cashback Visa Signature Credit Card is one cash back rewards option to consider. Here are three other cards you might like for earning cash back on purchases.
Citi Double Cash
The offers a unique take on cash back rewards. With this card, you earn 2% cash back on every purchase, with unlimited 1% cash back when you buy and an additional 1% as you pay for those purchases. 
To earn cash back rewards, you have to make your minimum payment by the due date each month. But this card doesn't have any categories to track and the amount of cash back you can earn each year is unlimited. 
There's also no annual fee and you don't have to bank with Citi to get this card. There's also an introductory rate promotion for balance transfers. 
Read the Citi Double Cash editor's review.
Chase Freedom Unlimited
The could be a good fit if you want to earn a flat amount of cash back on every purchase with no caps.
This card offers unlimited 1.5% cash back on all eligible purchases. Cash rewards don't expire and there's no minimum required to redeem them. 
There's no annual fee for this card and you can get an introductory APR on purchases. Plus, eligible new cardmembers can qualify for an introductory welcome bonus to earn additional cash rewards. 
Read the Chase Freedom Unlimited editor's review.
Capital One Quicksilver Cash Rewards
The is very similar to the Chase Freedom Unlimited Card. It also features 1.5% unlimited cash back on every purchase, with no annual fee.
There's an introductory cash back bonus available for new cardmembers who qualify. Cash rewards can be redeemed at any time, in any amount. That's good if you want flexibility when it comes to how you use the cash back you've earned. 
The Capital One website does specify that this card is designed for people with excellent credit. So you may want to check your credit before applying to gauge how likely you are to qualify. Though that's also true for the Alliant Cashback Visa Signature Credit Card.
Read the Capital One Quicksilver Cash Rewards editor's review.
How to Join Alliant Credit Union
Credit unions are different from banks and credit card companies since not everyone can become a member. 
Like other credit unions, Alliant has certain requirements you need to meet to join. You can apply to become a member online if:
You work for or are a retiree of an eligible organization
You're a relative of an existing Alliant Credit Union member
You belong to an eligible organization
You live or work in a qualifying community
You only need one of those criteria to be eligible, however.
Nearly anyone can be eligible by becoming a member of Foster Care to Success, an eligible organization, and Alliant Credit Union will donate a one-time $5 membership fee on your behalf.
When you start the membership application, Alliant will walk you through the different qualifying options to see which one is right for you. 
To open an account, you'll need to give Alliant your personal information, including a valid tax identification number, and provide a valid government-issued ID.
Alliant does perform a soft pull of your credit as a condition of approving your membership. If you have a credit freeze in place, you'll need to lift it to apply. 
Once your membership is approved you can open accounts with Alliant. The credit union offers a full range of banking options, including checking and savings accounts, as well as credit cards. 
If you'd rather earn points instead of cash, Alliant has a credit card that offers that. And you can apply for loans with the credit union as well. 
What's the Verdict? 
The Alliant Cashback Visa Signature Credit Card features an excellent cash back rewards rate that exceeds what you'll find with other flat-rate rewards cards.
Because of the higher rewards rate, this card may be best for heavier spenders, though it could be a great choice for any Alliant credit union member who wants to earn back some of what they spend. 
The key is the ensure that your cash back earnings will negate the $95 annual fee, plus more.
Now:
The three alternative cash back options listed earlier all have their strong points for earning cash rewards without paying an annual fee. 
On the other hand, if you're an Alliant member or you're eligible to become one it's worth doing the math on this card.
Specifically, to see how much cash back you could earn based on your regular spending habits. If you don't mind the annual fee, it could easily prove to be a lucrative choice for earning cash back.