Quicksilver from Capital One Credit Card 2023 Review
Our review analyzes the Capital One Quicksilver credit card based on its cash back program, fees, and other perks for shopping and travel.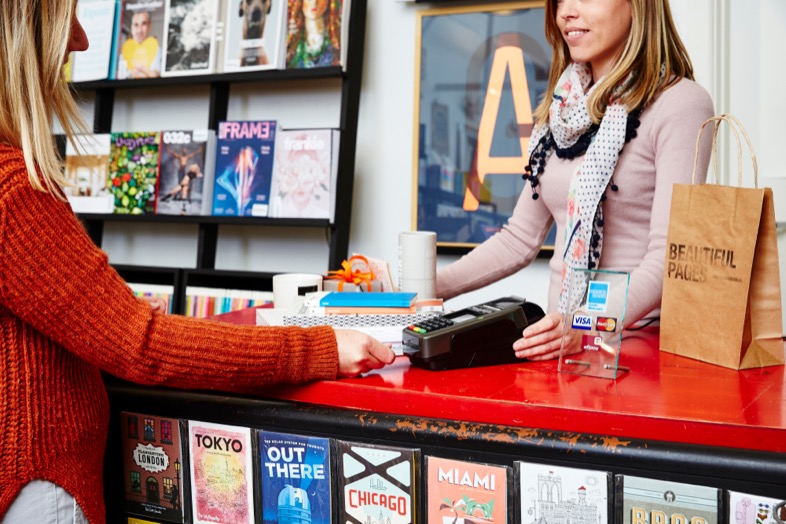 The Quicksilver Cash Rewards Card from Capital One is one of the most popular flat-rate cash back rewards credit cards around.
Designed for people with excellent credit, this card allows members to earn unlimited 1.5% cash back on every purchase.
The best part:
There are no rotating bonus categories to activate and no cash back earnings caps to manage. 
That kind of flexibility could make the card a good fit for people who charge everything from everyday purchases to travel. Before applying, it's helpful to know exactly what you can expect. 
Here's more on what this card has to offer.
Capital One Quicksilver Cash Rewards Credit Card Pros & Cons
Unlimited 1.5% Cash Back
If you're looking for a card that makes earning cash back easy, Quicksilver from Capital One fits the bill.
With this card, you earn 1.5% cash back on every purchase. There are no quarterly bonuses to activate and no spending caps to be aware of.
It's straightforward cash back everywhere you spend. 
The more you spend each month, the more cash back you can earn. 
For example:
Someone who charges $3,000 per month would earn $540 in cash back annually. Charge $5,000 per month and earn $900 in cash back for the year.
Redemption
Cash back rewards never expire and you can redeem them at any time, for any amount. That's different compared to other cards that require you to earn a minimum amount of rewards before you can redeem them. 
You can redeem cash back rewards to use as a statement credit or apply them to recent purchases.
Or, you can request a check or use your rewards to get gift cards from partner merchants.
Fees
The Quicksilver from Capital One card is user-friendly when it comes to fees.
First, there's no annual fee. That's a plus -- since it means you're not handing back any of your cash rewards earned. 
Second, there's no foreign transaction fee. If you use your card to take a trip outside the U.S., you won't be hit with this fee. 
In fact, the only fees you need to be concerned with are the balance transfer fee, cash advance fee and late payment fee. 
Balance transfer fee: 3% of the transfer amount for transfers made during the first 15 months; no fee for transfers made at the regular purchase APR after the first 15 months
Cash advance fee: Either $3 or 3% of the advance amount, whichever is greater
Late payment fee: Up to $40
There are no over-the-limit fees, returned payment or returned check fees. There's also no penalty APR if you pay late. 
Just keep in mind that the APR for cash advances may be higher than the regular purchase or balance transfer APR. 
Shopping and Travel Protections
The Quicksilver from Capital One card offers several benefits and features that can make travel and shopping easier. 
Shopping perks
Capital One offers extended warranty protection for eligible items charged to your card. This doesn't cost you anything extra and it's handy if something you buy needs to be repaired or replaced. 
Cardmembers also have access to Wikibuy and Paribus. 
Wikibuy is an online shopping tool. You can use it to scan thousands of merchants to help you find the best price on things you plan to buy. 
Paribus helps you get the best price after the fact. This free app analyzes your purchases to see if the same item is sold online elsewhere. If so, it requests a price matching refund for you automatically. 
Travel perks
This card isn't primarily a travel card so you won't get luxury perks like complimentary lounge access or flight upgrades. But you do get some other things that make it worthwhile. 
For example, members enjoy complimentary concierge service. Personalized help is available 24 hours a day, 365 days a year if you need a hand making dining, entertainment or travel plans. 
You also benefit from 24-hour travel assistance services. If your card is lost or stolen, you can get an emergency replacement card and a cash advance. 
Finally, you're automatically covered by travel accident insurance. You just need to use your card to book your fare to activate this perk. 
Compared to Other Capital One Cards
In addition to the Quicksilver card, Capital One offers three other cash back rewards cards. Here's how they compare: 
Capital One QuicksilverOne Cash Rewards Credit Card
 is designed for people with average credit. 
This card offers unlimited 1.5% cash back on every purchase, just like the regular Quicksilver card. But it comes with a catch: a $39 annual fee. 
The regular variable APR is higher than the regular Quicksilver card. 
So it's likely not the best choice if you want to charge a big purchase, consolidate debt or carry a balance month to month. 
Read the full review of QuicksilverOne Rewards from Capital One.
Capital One Savor Cash Rewards Credit CArd
is a cash back card that's geared toward foodies. 
This card is most rewarding when you use it for dining out and entertaining. You'll earn unlimited 4% cash back on those purchases.
It's also not too shabby if you're buying groceries. You can earn 2% back at supermarkets. The only potential caveat to keep in mind is the $95 annual fee that applies after the first year. 
Read the review of Savor Rewards from Capital One.
Capital One SavorOne Cash Rewards Credit Card
The SavorOne Rewards card from Capital One is a no-annual fee alternative for frequent diners. 
You'll earn slightly less rewards on dining and entertainment -- 3% cash back versus 4%. But it's still a solid choice for earning cash back on groceries. 
Read the review of SavorOne Rewards from Capital One.
What's the Verdict?
Quicksilver from Capital One could be a good choice if you're looking for a no-frills cash back rewards card. 
There's nothing special you have to do to activate cash back rewards. You can shop and book travel like you normally would, earning the same 1.5% rewards rate everywhere. 
That makes this card easy to use but you could be missing out on bigger cash rewards earnings.
For example, if you tend to spend the most money on food, then the Capital One Savor or SavorOne cards could be more rewarding. 
All in all, Quicksilver from Capital One may be best suited for someone who likes to keep cash rewards simple. Just remember that the best way to keep interest charges at bay is to pay in full each month.