What Are Smart Ways to Use Credit Card Concierge Services
Learn how you can make the most of your credit card concierge services and what credit cards offer this service that helps you book trips, restaurants and more.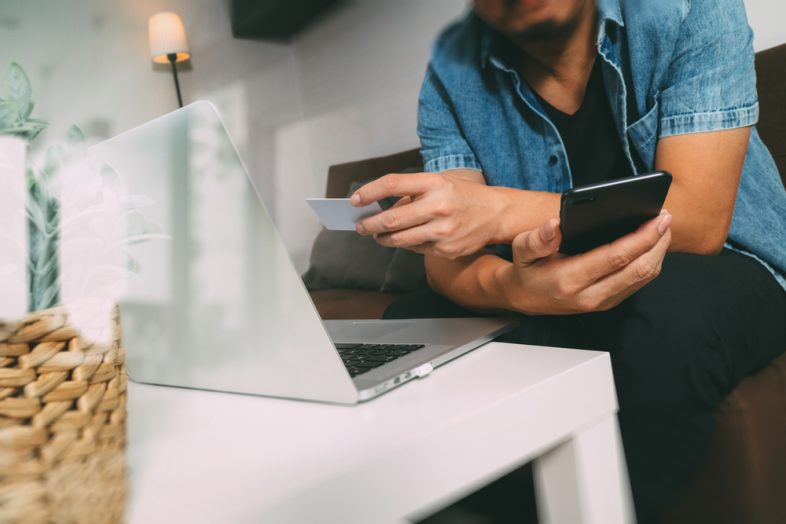 With so many different credit cards and reward programs available, it can become overwhelming making sure you use everything your card offers. One credit card benefit that consumers often forget about is free concierge services.
If you have this benefit with your credit cards and aren't using it, you could be missing out on one of the most valuable card benefits found on a credit card.
Learn the smart ways to use this service and make sure you get the most out of your card benefits.
What is Concierge Service?
Okay, so maybe you aren't sure what concierge services entail. You're not alone. Many people view this service as something similar to a customer service line. They may also think that they won't be very helpful.
Fortunately, concierge service is much more and explained briefly as a service that can help you make restaurant and event reservations, research for travel, book tickets, and even shop and make purchases for you.
You can think of it as similar to having your own personal assistant, except if you have this service with your credit card, you'll probably get this perk for free.
Personal concierge agents can help you with a broad range of tasks that would usually take up hours of your time and energy.
Concierge services do the legwork of researching the best options for you, gathering information, and then providing you with those options for either your approval or denial.
Note: Concierge services will obviously never carry out requests that involve breaking the law, but this is one of the few limitations. Also, you don't pay for anything with this service until you approve the purchase or reservation.
How Does Concierge Work?
Basically, as a cardholder, you are given a phone number or other contact information for the concierge services.
You can call or contact them and let them know what it is you need or are inquiring about.
Many services allow you to request faster results if you give them a deadline and they will let you know if they can meet that deadline. Some services allow you to leave a message and will contact you within 24 hours.
The process is dependent on the particular service, but many are available to help you out 24/7. This can be especially beneficial if you find yourself in a pinch in a foreign country and have questions.
Best Ways to Use Your Personal Concierge
Although it's a convenient service to use when you have basic questions such as, "Where is the nearest movie theater in my area," it isn't the best way to use your personal concierge services.
You can get help with a plethora of services and questions, some of which include the following:
1. Finding a birthday or Christmas gift
Most people have long lists of gifts to purchase for holidays and birthdays, but it seems like there is never enough time to shop for and buy those gifts.
It's even more complicated if you need to track down a rare toy or a specific brand. Concierge services can also have the gift wrapped and sent, even if you are running short on time.
And, if you need a very particular type of gift for a very specific type of person, using your personal concierge service can save you hours and hours of research and running around.
Your thought will still count, even if someone else helps you find the gift.
When you have an agent who can help you track down the gift or give you a list of options to choose from, you can use the time you have saved actually to spend with your loved ones.
2. Booking a hotel during peak season
Finding and booking hotel rooms in areas you aren't familiar with can be overwhelming by itself.
If you add in the possibility of a special event taking place in the city during your scheduled visit, booking a suitable hotel room can become almost impossible.
Whether you have to travel for work and can't change the dates you visit or you've scored some tickets last minute but don't know where you're going to stay, personal concierge services can be invaluable.
If you call concierge, they can research the hotels that are available, according to the features you prefer, and find you the best options for your requested price range.
Even better, some concierge services have access to deals and rooms that you won't be able to find on your own.
3. Getting access to events
If you're a sports fan or just enjoy a Broadway show from time to time, you know how difficult it can be to nail down tickets.
Just searching online on your own won't always net you the best deal, and if you do find tickets, they will likely be more expensive.
Many concierge services can help you find tickets to exclusive events and help you purchase them.
And, similar to booking hotel rooms, they often have access to better rates and seats, whether it's a professional football game, a musical, or a rock concert.
4. Dinner reservations
Making dinner reservations might not seem like a big deal until you are in an unfamiliar city and can't find a decent restaurant for dinner.
The worst part is that even if you find a restaurant you want to dine in, sometimes if you call on your own, you won't get a table.
Fortunately, concierge services can not only find the types of restaurants and food that you would enjoy, but they can also make reservations and get you a table at places where even your coworkers and friends might not be able to get into.
Which Credit Cards Offer Free Personal Concierge?
One of the reasons that personal concierge services with credit cards are so valuable is because they are often free.
When you look at the benefits of these services and how you can use them, it's easy to see that they can easily be worth hundreds of dollars per year.
Fortunately, this service is available with many credit cards, especially those that are considered "premium" credit cards.
In fact, if you have a travel rewards card and you pay an annual fee, there's a good chance that some form of concierge service is included. Some of the credit cards that offer this service free include the following:
Fidelity Rewards Visa Signature Card
Visa Signature cards usually include Visa Signature Concierge which includes travel planning, and assistance with booking flights and hotel rooms.
You can also get help renting cars, shopping, sending flowers or gifts, making dinner reservations, and booking cruises.
For special events such as sporting events or entertainment, you can often get access to tickets with the concierge service before they are available to the general public.
Barclaycard Arrival Plus World Elite MasterCard
If your card has any of these logos, you probably have personal concierge services.
This service is typically available 24/7 and includes assistance with making reservations with MasterCard's Luxury Hotels and Resorts, booking cruises, and help with travel arrangements.
Some of these services also include discounts and special rates on shopping, dining, and popular events in major cities.
The Platinum Card from American Express
American Express cards are known for their benefits and personal concierge services.
For example, the Platinum Card from American Express is considered a premium card and is a charge card rather than a credit card.
Although it has a hefty annual fee, it comes with many benefits including concierge services.
Shopping services, purchase protection, airport lounge access, and fee credit for Global Entry or TSA Precheck are just some of the valuable perks you get.
Its concierge service is available 24/7 and available to help you with dinner reservations, event ticket bookings, or even directions when you are lost.
Convenient is Key
Ultimately, personal concierge services are great because they can do much of the legwork for you.
But, remember that you still have to pay for everything. If you ask an agent to find a gift that needs to be wrapped and then delivered, the agent may need to get a gift-wrapping service and courier service to fulfill your request.
These additional services are likely to have their own costs that come out of your pocket.
This perk is about convenience, and you can get things done -- just be prepared to pay for it.
With that said, you can also have personal concierge agents help you with many more tasks that don't necessarily require big spending.