SavorOne Rewards from Capital One Credit Card 2023 Review
Our review of the SavorOne Rewards from Capital One credit card analyzes the cash back program on dining and entertainment along with the fees and perks.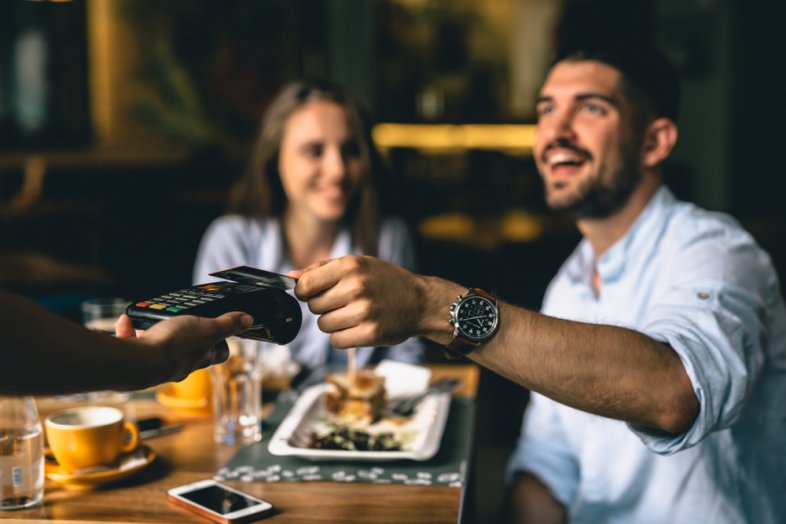 Dinner and a movie, concert, or show can be a great way to spend an evening.
And, if you're spending a good amount of money dining and having fun away from home, you might as well get some money back for it. 
The offers great cash back on dining and entertainment, helping you save up some money for your next night out.
If you're looking for a credit card with no annual fee and strong rewards for restaurants and entertainment, the SavorOne Rewards card is one of the best options out there.
SavorOne Rewards from Capital One Pros & Cons
Great Rewards on Dining, Entertainment & Groceries
One of the most important aspects of a rewards credit card is, of course, its rewards.
You'll earn:
3% cash back on restaurant, entertainment, popular streaming services and at grocery stores (excludes superstores like Walmart® and Target®)
1% cash back on everything else
The card is designed for people who want to earn solid rewards when they go out, but it also offers good value when you buy groceries, which is one of the biggest spending categories for most Americans.
This makes the card a good card for people who only want to carry one or two cards while still earning good rewards.
No Annual Fee
There is no annual fee for the SavorOne Rewards card.
So, you won't have to worry about annual costs to keep the card open.
No Foreign Transaction Fees
Capital One doesn't charge foreign transaction fees on any of its credit cards.
This means:
You should also carry this card around when traveling internationally and continue to maximize your cash back earnings.
Card Perks and Protections
The SavorOne Rewards card offers a variety of perks that will appeal to almost anyone.
OpenTable Premium
The SavorOne Rewards card is designed for restaurant-goers, so it comes with a free subscription to OpenTable Premium.
This unlocks exclusive access to difficult-to-get restaurant reservations through the OpenTable app.
Redeem your rewards at Amazon
If you don't want to redeem your rewards for a statement credit or cash back, Capital One makes it easy to redeem your rewards directly at Amazon.com when you're making a purchase.
Extended warranty
Many manufacturers offer warranties for their products but sometimes the things that you buy break just after the warranty ends.
If you make your purchase using the SavorOne card, you'll get extended warranty protection, doubling the manufacturer's warranty, up to a maximum of one year.
Concierge service
If you need help getting reservations at a restaurant, finding a place to stay, or need to get tickets to an event, your SavorOne card comes with free, 24/7 concierge service.
Travel assistance
If your card is stolen while you're traveling, Capital One will expedite your new card to you and get you a cash advance, letting you continue enjoying your trip without worrying about not having a way to pay for meals or souvenirs.
Travel accident insurance
If you get into an accident while traveling, Capital One has you covered. The card also offers complimentary rental car coverage.
Save money with Paribus
The CapitalOne SavorOne card comes with the option to use Paribus, an automated tool that tracks when stores owe you a refund.
If you use your card to make a purchase and the store reduces the price of that product during its return window, Paribus helps you claim the difference between what you paid and the new price.
Exclusive access to events
Get exclusive access to concerts, shows, movie screenings, and restaurant reservations.
CreditWise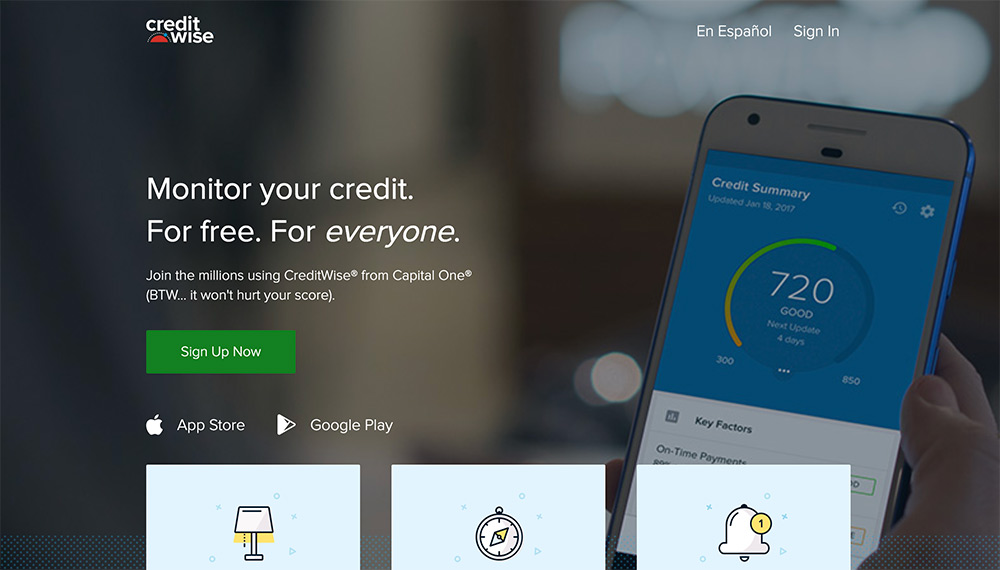 Get a free copy of your credit report every month so you can see how your score changes over time.
You'll also get automatic alerts whenever anything changes on your Experian or TransUnion report.
Fraud Protection
You can use a virtual card number when shopping online to reduce the risk of your card information being stolen. If your card is lost or compromised, Capital One lets you lock the card from your phone and offers $0 fraud liability protection.
How it Compares
The Capital One SavorOne Rewards card is one of many Capital One credit cards. If you're looking for a Capital One credit card, these are some of the SavorOne's closest competitors.
Capital One Savor Rewards
is the premium version of the CapitalOne SavorOne Rewards card.
The Savor Rewards card offers all of the same perks as the SavorOne card, with the addition of a $95 annual fee.
The biggest difference between the Savor Rewards card offers 4% cash back on restaurants and entertainment instead of 3%.
Effectively, this means that you need to spend at least $9,500 on restaurants and entertainment each year to earn enough to cover the cost of the fee.
Read Capital One Savor Rewards Editor's Review.
Capital One Quicksilver
is designed for people who like simplicity.
It offers 1.5% cash back on everything that you buy. There are no bonus categories to remember or worry about.
The obvious benefit of this card is that it offers more rewards on general purchases than the SavorOne card. 
Read Capital One Quicksilver Editor's Review.
Capital One Venture Rewards
The card is a travel rewards card and is best-suited for people who like to travel and want to use their rewards for travel.
The card usually offers a solid signup bonus and 2 miles for every dollar that you spend.
You'll also get a $100 credit that you can use to sign up for TSA Precheck or Global Entry. These programs get you expedited service through airport security and customs, making travel even easier.
You can redeem the miles that you earn for credits against flights, hotels, and other travel-related purchases. You can also transfer the miles to one of Capital One's travel partners, giving you the option to your rewards to book flights and hotel stays directly with the airline or hotel chain.
The card has an annual fee of $95.
Read Capital One Venture Rewards Editor's Review.
The Final Verdict
The is a great credit card for someone who wants to earn extra rewards when they go out.
It offers simple rewards and a solid rate and doesn't come with an annual fee, meaning that anyone can take advantage of its benefits.
It's also a solid card for people who only want to keep one or two cards in their wallet thanks to plenty of cash back at grocery stores and a variety of perks, including extended warranty and fraud protection.
However:
If you don't go out to restaurants or shows frequently or want to earn travel rewards, there are better cards on the market.