How to Deposit a Check on the Mobile App
Learn how mobile check deposit works and see if there are any rules and tips that you should be aware of when using this innovative banking technology.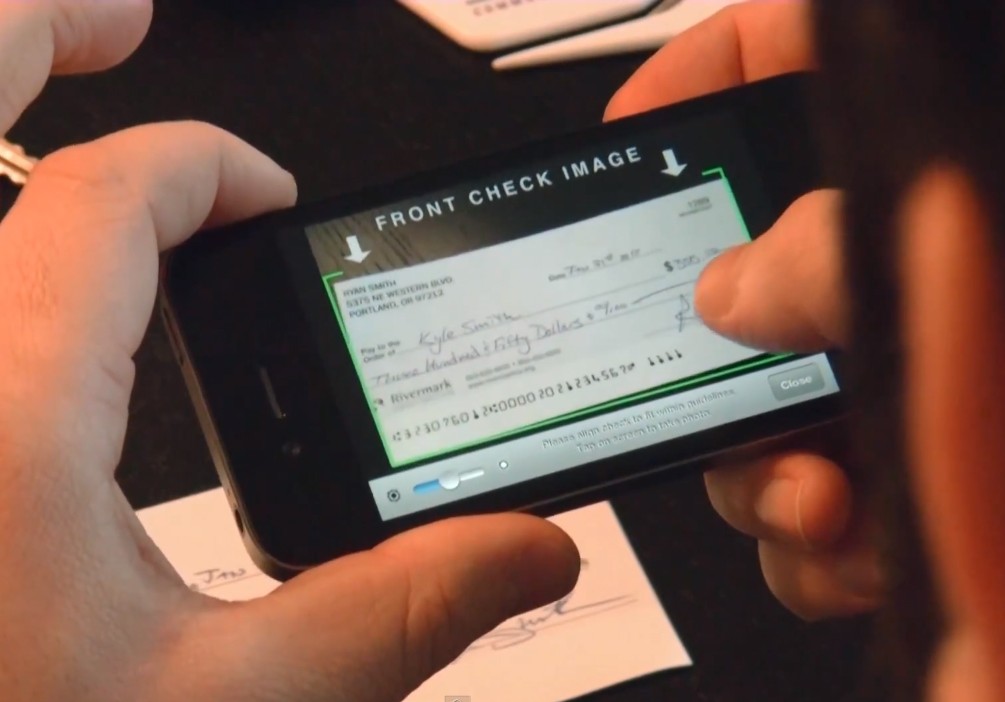 Can't remember the last time you stepped foot inside a bank? You're not alone.
According to a report by Celent, "mobile check deposit was used by 87 million people," and I'm willing to bet that a good percentage of these individuals don't make regular trips to their bank or credit union.
Personally, it's been about a year since I've completed a bank transaction in the lobby. I have a full plate, and I'm all about convenience, which is why I pay bills online, shop alone and use mobile banking to manage my personal finances.
Bank technology has come a long way in the past 15 to 20 years. I signed up for online banking in 2001, but I still recall the archaic days of telephone banking and sitting on the phone for five minutes as a computer read off my account balance and cleared transactions one item at a time.
The ability to manage money online was a simplicity and convenience I didn't know was possible. Next came the arrival of mobile banking, and just when I thought it couldn't get any better, behold the birth of mobile check deposit—a feature that lets us deposit a check using our smartphones.
It's one of the best features in mobile banking. If you're wondering whether this option is available through your bank, the short answer is probably yes. If your bank has a mobile application, then it probably offers mobile deposits.
How Does Mobile Check Deposit Work
Open the app store on your smartphone or tablet and search for your bank by name. Once you locate your bank's mobile app, download the app to your device.
If you currently manage your bank accounts online, sign into the mobile app using the same credentials. If you don't use online banking, you'll need to sign up and create a mobile banking account. Follow the prompts and choose a username and password. You'll need your account number nearby to confirm your identity.
Log into the system. Open the menu and select the option to deposit a check.
Choose the appropriate account for the deposit. Enter the amount of the check, and then take a photo of the front and back of the check.
You'll receive a notification on your smartphone confirming the deposit.
Why Use Mobile Check Deposit
If you're old school and you drive by your bank every day, maybe you think mobile check deposit is nothing more than an unnecessary luxury.
You're free to choose how to deposit your check, and if you think mobile deposit isn't for you, that's perfectly fine. However, before you slam the book on this idea, consider what you're giving up.
Save time
On a Friday afternoon, all you want is to go home and enjoy your weekend. But if it's payday and your employer doesn't offer direct deposit, you'll have to make a trip to the bank.
I don't know about you, but the last thing I want to do after a long week is sit in a bank line for 20 or 30 minutes. With mobile check deposit, this scenario becomes a memory.
If you deposit your check from your phone, you don't have to make a special trip to the bank. Simply get your paycheck from your employer, open the app at your desk and deposit your check in under two minutes.
Depending on how far your personal bank is from your home, depositing your check at a branch can mean driving several miles both ways. Mobile check deposit alleviates driving across time to cash a check. You'll save time and gas—and when you save gas, you save money.
Banks save, too
Mobile checking deposit is a win-win for you and the bank. The bank saves money when you deposit a check through your phone. It costs more to accept a check through a teller. And in most cases, your bank won't charge a fee for using this service.
Examples of checking accounts that offer mobile check deposit:
Understand Your Bank's Policy on Mobile Deposit Holds and limits
Mobile deposit will change your check deposit experience for the better, but there are a few things you should know.
Every bank has its own policies and rules with regard to mobile deposits, and unfortunately, some banks limit how much you can deposit per day and per month.
I bank with Wells Fargo and my personal checking account has a daily deposit maximum of $2,500 and a 30-day maximum of $5,000. Deposit maximums vary by financial institution, so you'll need to contact your bank for specific information.
Since mobile check deposits adhere to the same guidelines as a paper check deposit, some financial institutions place holds on mobile deposits and funds may not be available until the next business day if depositing a check after the bank's cutoff time.
Don't Destroy the Check Until It Clears
I made a few rookie mistakes in my early days of using mobile check deposit—namely destroying checks before confirming a deposit was successful.
Fortunately, I didn't burn myself. But I've known people to destroy a check too soon, only to receive a message a couple hours later asking them to bring the check into a branch due to a mobile deposit error. So my point is, don't immediately shred the check.