Deposit Your Tax Refund at Any of These Top Online Banks
Not all online banks are created equally and if you're looking for the best place to save your tax refund, some offer more incentives than others.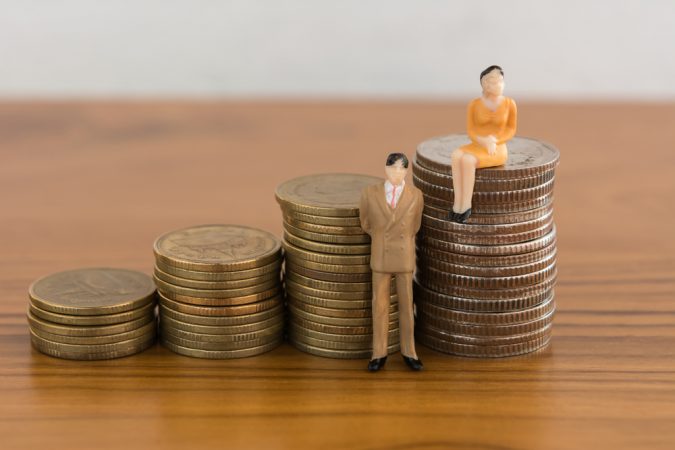 If you're looking for a place to park your tax refund, you may be able to earn a higher interest rate with an online savings account.
MyBankTracker has profiled the top five online banks for savers.
According to the IRS, taxpayers are receiving about $3,500 back on average.
Putting your refund into an online savings account is a smart way to build your emergency fund or plan ahead for future expenses.
When comparing online banks, paying attention to the fees as well as the interest rate ensures that you find the best deal.
1. Ally Bank
Ally Bank offers a number of banking products, including savings accounts, money market accounts and certificates of deposit.
It consistently ranks as one of the top online banks, thanks to its higher interest rates and relative lack of fees.
There's no minimum opening deposit and you're not required to maintain a specific balance each month.
Deposits can be made through your mobile device or computer using Ally's eCheck Deposit service or you can arrange for a wire transfer from another bank account.
The rate that's currently being offered is substantially higher than what many brick-and-mortar banks are paying these days.
2. Synchrony Bank
Formerly GE Capital Bank, Synchrony features a slightly higher APY.
Like Ally, there's no minimum amount required to open an account, although you will need to maintain at least a $30 balance to avoid a $5 monthly service charge.
Aside from a competitive rate, Synchrony also offers its account holders the opportunity to earn some extra perks while they save.
Enrollment in the OptimizerPerks Plus program is automatic and the types of rewards you're eligible for are based on how long your account has been open and your balance.
At the Basic level, which is reserved for accounts that have been open for less than a year or have a balance of under $10,000, you'll get statement credit of up to $5 in ATM fees each month and a free order of checks if you have a money market account versus a high yield savings account.
At the top tier Diamond level, you can enjoy discounts on hotels, entertainment, and travel, as well as things like free wire transfers, special rate offers and access to VIP events.
3. EverBank
Money market accounts are similar to savings accounts but they offer check-writing privileges.
If you're saving your refund because you're planning to make a large purchase down the road, that's a convenient feature to have.
EverBank's Yield Pledge Money Market account offers one of the best rates around for new customers.
You'll need $1,500 or more to open an account and if you maintain a balance of $5,000 or more each month, EverBank will reimburse you for 100 percent of any foreign ATM fees you're charged.
There's no monthly account fee and you won't pay anything to deposit money into your account using a wire transfer.
Did you know? Federal law limits withdrawals from money market accounts to six per month.
4. UFB Direct
If you're expecting a larger refund than average or you're planning to combine it with your existing savings, UFB Direct is a good choice.
Balances of $25,000 or more earn a great rate.
The minimum deposit to open an account is $100 but there are no monthly maintenance fees or minimum balance requirements.
Deposits can be made via your smartphone or home computer and you'll also have free access to online banking and mobile alerts.
If you're signed up for a UFB Direct Airline Rewards Checking Account, you can easily link it to your savings to transfer funds.
Customers also have access to FinanceWorks, a free service that makes it easier to manage your accounts.
It works similar to Mint, by allowing you to track your spending, categorize your transactions and set up bill payment reminders.
You can sync your UFB Direct accounts as well as your checking, savings, credit card, loan or investment accounts at outside financial institutions to easily view them all in one place.
5. American Express National Bank
The online bank offers a high yield savings account as well as CDs for customers who want a no-muss, no-fuss way to grow their savings.
You can open an account with any amount and there are no monthly fees involved.
Once you've deposited your tax refund, you can continue adding money by mailing a check or scheduling electronic transfers from your checking at a different bank.
You can link up to three external bank accounts to your savings account for instant transfers.
If you get paid via direct deposit, you also have the option of funneling part of your paycheck into your savings account.
Tip: Have your tax refund deposited directly into your savings account instead of your checking so there's no temptation to spend it.
Conclusion
Every online savings account is different and careful comparison is necessary to choose the right one.
The five banks we've profiled represent the best all-around in terms of the interest and fees.