How to Use Mint to Budget for the New Year
As 2021 kicks off, it's time to start thinking ahead to the new year. We've got some helpful tips on how to use Mint to budget more effectively in 2022.
It's officially January and that means the new year has just begun. As 2021 just finished, it's a good time to take stock of where you are financially, especially if it's been awhile since you looked at your budget.
Using a budgeting software can make the task a little less tiresome compared to crunching the numbers on paper. Mint is one of the most popular apps for managing your finances all in one place and once you've got all of your bank accounts and credit cards linked, you can see exactly where your money's going at a glance. Whether you're a relatively new user or an old pro, here's how to use Mint to budget for the new year.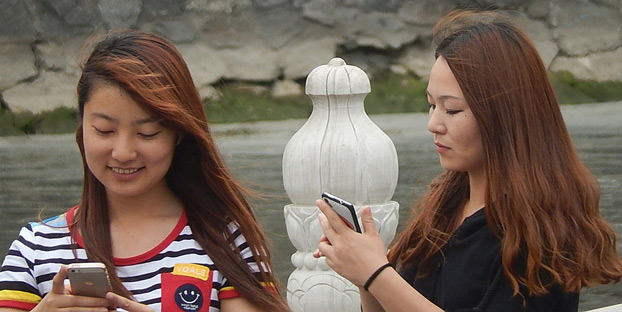 Take a look at your credit card activity
Paying an annual fee for a credit card that you don't use doesn't make any sense from a budgeting standpoint. Keeping the account open can be good for your credit report if you don't have an extensive history, but that alone isn't a strong enough reason to be paying $30 to $100 a year for a piece of plastic that just sits in your wallet.
If you've been using Mint for a while and synced all your credit card accounts, you can go back and review your spending history to see which ones aren't seeing any action. Once you've picked out the bad apples, the next step is to call up your credit card companies and close those accounts. If you're worried about your credit score getting dinged, there are a couple of things you can do to get around paying the fee without shutting down the card entirely.
You shouldn't hesitate to get on the phone with your card issuer and negotiate a waiver of the fee. Some companies may be willing to issue you a statement credit equal to the fee to keep you as a customer. If that doesn't work, you can always check to see if you've got any reward points or miles accumulated on your account. Some credit card companies will allow you to redeem your rewards as a credit towards the annual fee.
Check your report
After you've closed those unused accounts, you'll want to check your credit report and score to measure the impact. Reviewing your credit history regularly is also a good idea if you want to make sure that all of your accounts are being reported properly and that there are no signs of suspicious activity.
You can get a copy of your credit report from each of the three credit bureaus for free once a year but if you want to be able to check your accounts more often, you may want to consider enrolling in Mint's Credit Monitor program. The service costs $16.95 a month but you get access to your updated Equifax credit report and 3-bureau credit scores.
If you're already on a tight budget, there's another way to get your FICO score for free. Certain card issuers, including Discover, Barclaycard and Walmart, offer customers access to the FICO scores at no charge. Barclaycard users can even get automatic alerts whenever their score changes.
Identify uncategorized expenses
One of the nice things about Mint is that it allows you to break your spending down into specific categories so you can see what things are eating up the most money each month. All you have to do is go to the "Trends" tab and choose your time frame to have your expenses presented in an easy-to-decode graph. If you see that uncategorized spending accounts for a large piece of the pie, that's a clue that you need to do some fine-tuning as you're planning for the new year.
Going over each of those uncategorized expenses and reassigning them to a more specific budget category may be time consuming, but it's worth it to get a more accurate picture of your spending. Perhaps you can start with the biggest purchases that are uncategorized.
When you're just lumping a bunch of different things together for simplicity's sake, it's harder to pinpoint where your biggest budget leaks are.
Set your goals
Mint is great for setting and keeping track of your financial goals but you have to be careful about how you categorize them. If you set up a budget for something specific, like your student loans, and also create a corresponding goal for the target amount you want to pay, it's going to end up being counted twice, which can throw the numbers way out of whack.
One way to work around that problem is to tag payments made for a particular budget as "hidden," so it doesn't get subtracted from your income a second time. Another option is to set your budget and goal at the same amount and then do some tweaking on the budget page. You can go to the "Edit Details" section and select "Exclude all of this monthly contribution from my budget." This way, your goal reflects your progress accurately, but you're not double-dipping on the budget side.
Use alerts to keep tabs on spending
Taking a look at your spending snapshot for 2020 is a good starting point for figuring out where you can cut back on in the future. You can also use Mint to compare it to the year before to see if your spending went up or down and what you averaged in each category over the last 12 months.
If you're not taking advantage of the alert feature, that's something you'll want to make use of heading into the new year. You can receive instant notifications when you've gone over in a particular category, which makes it easier to adjust your budget so things stay balanced. There's also an alert for unusual activity that can tip you off to unauthorized spending from your account. Opting into the alerts only takes a minute and it's a simple way to make sure you get your 2021 budget started off on the right track.