YNAB vs. Mint: Which Is the Better Budgeting Tool?
Not all budgeting software is created equally and if you're trying decide between YNAB vs. Mint, we've got the lowdown on how the two compare.
For some people, sitting down and making a budget is about as pleasant as getting a root canal. Tracking your expenses, remembering when all of your bills are due and keeping an eye on what's going in and out takes up a lot of time and it can lead to frustration if the numbers don't add up correctly.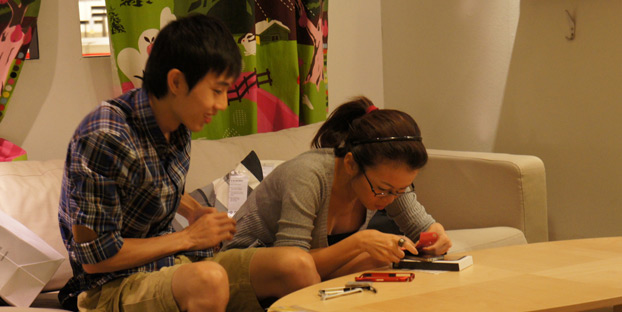 Letting a budgeting software do the heavy lifting for you eliminates some of the stress so you're not constantly worrying about where you're at with your money. Mint is one of the most popular finance apps out there, but You Need A Budget has its own devoted legion of followers. They share a few things in common but they're radically different in other ways and deciding which one of to use may be challenging. If you're on the fence about which is the right choice, here's a complete breakdown of YNAB vs. Mint.
YNAB vs. Mint: The basics
Mint is a budgeting app that tracks your spending, bill payments, credit card charges and investments for you. To get started using it, all you have to do is sign up for an account and add your banking, credit card and investment account information. From there, Mint automatically updates your balances and records your transactions so you can see at a glance what your credit card balance is, how much you've got in your checking or savings accounts and what bills you've got coming up.
YNAB takes a different approach when it comes to budgeting. Instead of focusing on what you've already spent, you begin by looking at how much money you're starting off the month with. From there, you break your budget down by assigning each dollar to a specific category until you get to zero. As you add in transactions (there's no automatic syncing with YNAB), it subtracts the amount from that budget category so you'll always know how much you've got left to spend. It can be tough to adjust at first, but the goal is to reach a point in which you're living off of last month's income.
Winner: Draw
Choosing a clear winner here is tough because it really comes down to what you want your budgeting software to do. If you just want to be able to see how much you've spent and where your money went, Mint does that for you (and then some). YNAB, on the other hand, is a little more comprehensive in terms of teaching you how a budget really works.
Comparing the features
In addition to allowing you to set individual budgets to track your spending in different categories, Mint also offers some other features that can be helpful for managing your money. For example, you can set up specific goals like paying off credit card debt or saving for a down payment and link those to your accounts so you can monitor your progress. The trends feature lets you graph your spending so you can easily see where your cash is going each month. Users can also track their net worth, get tips on how to save more and access their credit score.
Since YNAB is first and foremost a budgeting software, the focus is on monitoring your cash flow so you're able to make smarter spending decisions. It lacks a trends feature, similar to what Mint offers, but you can generate reports of your spending, net worth and net income. You can add in your credit card accounts to see how well you're doing with your debt payoff but you won't be able to track your investments.
Winner: Mint
This was a tough one, because even though YNAB seems to lack some of the bells and whistles, the features it does include are the most essential for good budgeting. In the end, I chose Mint because it offers a broader range of tools that money-minded users can take advantage of.
Ease of use
The point of using a budgeting software is to avoid getting bogged down in all the number-crunching and that's definitely a check in the plus column for Mint. Since your transactions update automatically, you're not burdened with the chore of adding in every dollar you've spent from day to day. If you're able to link up all of your different accounts, it saves you the trouble of having to log in to them individually to check your balances.
YNAB has to be downloaded to your desktop and every transaction has to be entered manually. That can be tedious if you're not diligent about entering transactions on a timely basis but it actually works to your advantage in terms of how the software is intended to be used, since you're forced to really look at every dollar you've spending. Like Mint, YNAB offers mobile apps for iPhone and Android so you can input transactions on the go.
Winner: Mint
If simplicity is what you're after, Mint is the way to go. It's pretty much a set-it-and-forget-it way to keep an eye on your budget that won't tie up a lot of your time.
Measuring security
Security is always a concern anytime you're sharing banking or credit card information with an app, but Mint uses the same standards that banks do. That means 128-bit encryption and verification by TRUSTe and VeriSign. User names and passwords are stored in a separate database and if your phone is lost or stolen, you can delete your account remotely so no one can gain access to your information.
With YNAB, all of your information is saved to your hard drive so if you've got the appropriate antivirus and firewall software installed, getting hacked shouldn't be a problem. There's no direct link to your bank account or credit cards so you don't have to worry about that information being accessed without your knowledge. The only time you might have an issue would be if someone stole your computer and it's not password-protected.
Winner: Draw
Again, this boils down to personal preference. As far as we know, Mint has never been the target of a security breach but if you're not comfortable sharing your login information with an app, you're better off sticking with YNAB.
What's the cost?
Mint is free to download and use, which is certainly appealing if you're strapped for cash. The only time you'll pay a fee is if you're signing up for the monthly credit monitoring service or paying a bill with your credit card through the recently released Mint Bills app.
When you sign up for YNAB, you get a 34-day free trial period to explore the software and see how it fits with your budgeting needs. After that, you'll have to shell out $60 to continue using it. That may seem pretty steep so it's a good idea to complete the free trial before you plunk down the cash to make sure YNAB is going to work for you.
Winner: Mint
One of the things that makes Mint attractive is the fact that it's free. There's a downside, however, since you'll have to contend with a certain amount of targeted advertising, which can be a nuisance. If you're okay with that and you don't have a lot to spend on budgeting software, Mint is the better pick.
We found that in terms of cost, ease of use and features, Mint has the edge on YNAB, but we'd love to hear what you think. If you're a diehard Mint user or a YNAB convert, let us know what you think in the comments below.