That unused credit card might seem like an innocent piece of plastic taking up the third slot in your wallet, but what happens when you don't use your credit card? In reality it could be lowering your credit score and causing other problems with your account you might not even be aware of.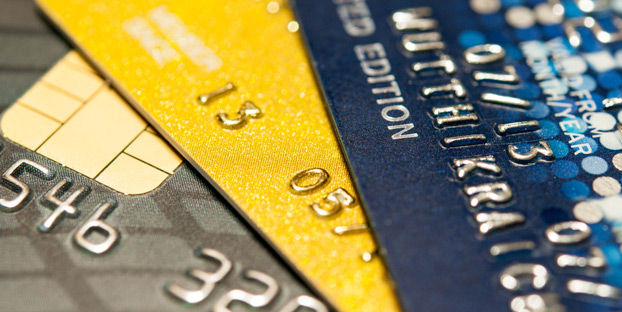 What happens to unused cards
If your account goes through a long period of inactivity, your card issuer could close your line of credit without warning. A closed account will result in less credit for you and could lower your credit score due to the way FICO scores are calculated.
The FICO score looks at how much credit you have available in contrast with how much you are using, meaning a closed card could decrease your available credit and increase the ratio of available credit you are using. This disproportionate balance could harm your credit score.
The reason your inactive account is in danger of being canceled without your approval is because credit card issuers lose money on dormant accounts and usually cut lines of credit after they have been unused for one year or longer.
Thanks to the CARD Act, banks are not allowed to charge inactivity fees on unused accounts. This saves you the trouble of being charged on accounts they have forgotten or have just been neglecting.
Holding multiple credit cards
The advantages and disadvantages that come with owning multiple credit cards can depend a lot on your preferences and habits as a cardholder.
The main advantages include:
– Flexibility when paying at merchants that don't accept all card carriers.
– Holding multiple credit cards will build a stronger credit rating.
– A variety of rewards programs and cash back incentives.
Disadvantages of owning multiple credit cards:
– It is more difficult to keep track of bills and payments for multiple accounts.
– Users of multiple cards are more likely to run up debts that can turn into unmanageable amounts. Which means your credit rating is at a greater risk of taking a hit.
– The closing of credit cards due to inactivity can harm your credit rating.
Learn how to avoid credit card debt.
Have you had any issues with inactive credit cards? Let us know in the comments: