How to Maximize Credit Cards Rewards Using Multiple Cards
Get the most rewards and cash back by using more than one credit card. With multiple cards, you can maximize the rewards on different categories of purchases.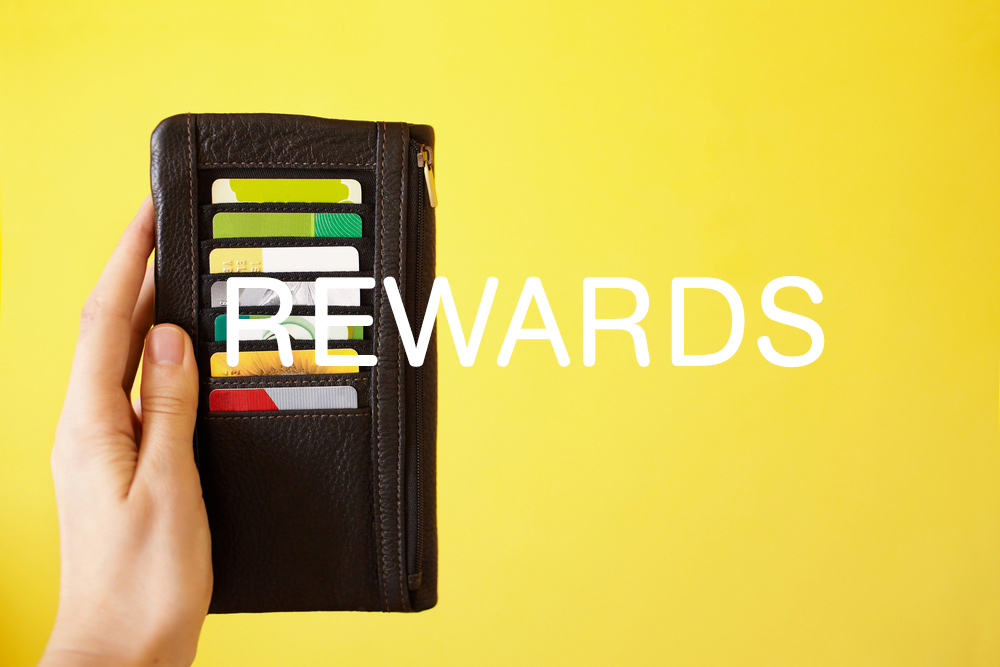 If you only have one card, then you aren't using these tools to the fullest, and you are leaving a lot of money on the table.
With the huge variety of cards out there you can earn big rewards while taking advantage of the additional benefits that different card issuers offer.
Rewards Cards with Category Bonuses
Cash back and rewards credit cards are very popular and cards that offer rewards categories have been at the forefront.
These cards offer a base rewards rate, generally 1%, on all purchases, and an increased rate on purchases of certain types, such as 5% cash back on spending at restaurants or 2% cash back on spending at box stores.
Here is a prime example:
Blue Cash Preferred® from American Express
The Blue Cash Preferred from American Express provides 6% cash back at U.S. supermarkets on purchases up to $6,000 per year (then 1% after), 3% cash back at U.S. gas stations, transit purchases, and 6% cash back on select U.S. streaming subscriptions, along with 1% back on other eligible purchases.
*See Rates & Fees. Terms Apply.
On average, American households in the middle quintile of income spent an average of $5,728 on food.
If a household used a basic 1% rewards card for all food purchases, the cash back would come to $57.28.
Replace that card with the Blue Cash Preferred Cardfrom American Express and the cash back grows by nearly $300 to a total of $343.68.
If some of that money was spent eating out, and they used a category card to earn 5% back on those meals, the cashback for the year could easily pass $200.
How Much You Can Earn
As the example above shows, effective use of category bonuses can result in an extra $150 in cash back from just one type of expense.
The average American household spent more than $53,000.
If you used a basic card for all your expense you would earn $530 in rewards each year.
If you find a combination of cards that lets you increase your average rewards rate to 2.5%, you would instead earn $1,325.
Depending on how much you spend annually, you could be leaving hundreds or thousands of dollars a year on the table if you only have a 1% cash back card.
Some cards offer bonus spending areas that don't change and others offer rotating categories.
A few, such as the U.S. Bank Cash+ Visa Signature Credit Card let you choose the types of stores where you earn bonus rewards.
The best way to make sure you maximize your rewards is to apply of a variety of cards. Target the non-changing category cards that you will use very often.
For example, most of my expenses come from grocery purchases, or from buying things from Amazon so I have an Amazon store card and a Blue Cash Preferred Card from American Express.
I use those cards maximize my rewards from those categories without needing to worry about those categories rotating out of my other cards.
You should also have a backup card that earns more than 1%, such as the Capital One Quicksilver Cash Rewards Credit Card, which earns 1.5%, or the Citi Double Cash Card, which earns 2%.
That way you don't completely miss out on purchases that none of your category cards cover.
Different Rewards Partners and Offers
While it is more straightforward, cashback isn't everything in the credit card rewards world.
World travelers often save huge amounts on their vacations by using credit card rewards to book their plane tickets or hotel rooms, which were made possible with travel rewards credit cards.
The reason that you need to have multiple cards to take full advantage of earning free flights is that different card providers partner with different airlines for converting points into frequent flier miles or hotel rewards points.
You can also buy rewards points from some card issuers, which can be worth it when you need a few more to get a healthy discount.
Chase, for example, has partnered with British Airways, Southwest, United, Virgin Atlantic, Marriott and other international airlines.
On the other hand, American Express partnered with include Hilton, Starwood, Emirates, Air New Zealand, Malaysia Airlines, and more.
If you want to use rewards towards a flight, but need to work with a certain airline or hotel chain, having the right card is essential.
Some cards also have bonus offers in addition to their standard rewards. American Express cards include American Express Offers, which let you earn extra cash back.
These deals generally take the form of "spend $X at this retailer and earn $Y in bonus rewards." Bank of America's cards have BankAmeriDeals which works similarly but has different offers.
Some card issuers, like Chase and Discover, have online shopping portals.
If you make purchases at retailers through one of these portals you will earn bonus cash back. The savings can be as high as 20% so it is worth checking before making a big purchase.
Having cards from different issuers maximizes your chances of getting a chance at the bonus.
Purchase Benefits
One of the biggest but least known benefits of using a credit card for purchases is the protection and other services that card issuers offer.
Visa, MasterCard, and American Express all offer an extended warranty on purchases.
MasterCard doubles the original warranty, up to a maximum of one additional year.
American Express adds one year to the warranty, so long as the manufacturer warranty is five years or shorter. Visa's is the same as Amex but requires the warranty must be three years or less.
Each extended warranty offer has different eligibility requirements, so the best card to use will depend on the purchase you're making. Having multiple cards lets you select the best card for the job.
Other benefits that card providers offer are price protection, satisfaction guarantees, travel accident insurance, emergency cash services, and concierge service.
Keeping track of all of the benefits can be difficult but being a cardholder of each major issuer is a good way to be prepared for any situation.
How Can You Manage So Many Cards
One of the biggest downsides of having so many credit cards is managing them all. It can be difficult to fit half a dozen credit cards into a wallet, and even harder to keep track of which card to use where.
If you do manage to fit all of your cards in your wallet, an easy way to keep track is to tape notes to the front of each card. Just a little note that says something like "groceries" or "Jan-Mar: Gas, Apr-Jun: Office …" can help you remember which cards to use where.
If you want to reduce your wallets bulk but still have the flexibility to use a number of different cards, a few startups, such as Swyp, sell products to help with just that.
Swyp is smart card that seeks to make your wallet less bulky and easier to manage. Swyp can store up to 25 cards and functions very similarly to the Coin in use and security measures.
One big difference is that the Swyp comes with a rechargeable battery, which must be replaced once its two years of battery life come to an end.
Other startups are developing products in the smart card space so it is worth keeping track of the different players to find the product that best meets your needs.
A smart card, combined with an app that keeps effective notes on where to use different cards can make maxing out rewards much easier. It also helps avoid filling your wallet to bursting.
If you only have one credit card that you use for all of your purchases you are leaving a lot of money on the table.
Taking the time to sit down and find out where you spend most of your money, and which credit cards will earn you the most rewards is time well spent.
The rewards you earn could help ease your budget woes or to save for your next big trip.
See the rates & fees for the mentioned American Express cards: Blue Cash Preferred from American Express (Rates & Fees; terms apply).