You've heard of people getting trapped in credit card debt even though they're making large monthly payments. The culprit? Interest. With a low interest credit cards, you can minimize the interest that you pay and avoid falling into this trap yourself.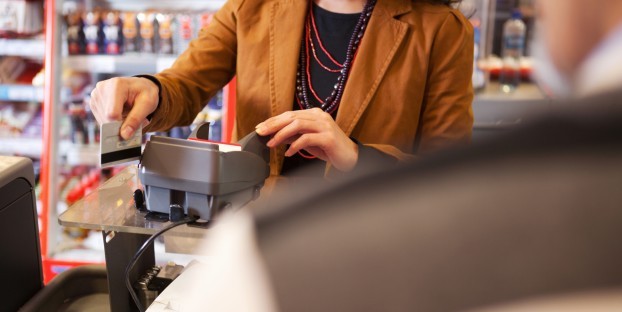 To warn you about the pitfalls of a high interest rate (sorry, but we think it's for your own good), take a look at the following scenario of two people with the same amount of credit card debt and identical repayment strategies, but different APRs.

| Scenario | John | Jane |
| --- | --- | --- |
| Card balance | $5,000 | $5,000 |
| Monthly payment | $100 | $100 |
| APR | 8% | 13% |
| Time until debt cleared | 62 months | 73 months |
| Total paid | $6,102 | $8,240 |
As you can see, a slight difference in the APR carries a hefty cost in the long run. Therefore, if you're the kind of person who tends to carry a balance, you want to get a credit card with the lowest interest rate possible.
We picked the best low interest credit cards based not only on a low APR, but also on nifty card benefits that might come in handy. Based on our analysis of these cards, here are MyBankTracker's top recommendations:
1. Barclaycard Ring MasterCard
Apply for this card if: You want the best low interest credit card to minimize interest charges and to consolidate debt.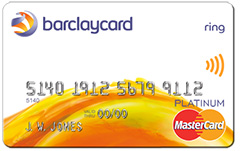 Generally, it's not a good idea to carry a credit card balance, but it happens. At least with the Barclaycard Ring MasterCard, you'll be paying much less in interest.
With an amazingly-low variable APR of just 8%* on purchases and balance transfers, you'd struggle to find a mainstream low interest rate card that fares better. To make things even more interesting, those who want to consolidate their debt will never have to pay a balance transfer fee (typically 3% of the balance transfer amount) with the Ring Master card. So, kudos to you if you're taking the initiative to eliminate debt.
The card has no annual fee and cardmembers participate in a crowdsourced rewards program called Giveback. You can see the program's financial profits and vote on how to enjoy those profits — whether it's statement credits, charity donations or something else.
With the Ring MasterCard, rest well knowing that you're not losing a ton of money to interest. And for those of you using the card to tackle debt, we're confident that you'll be successful.
Pros: Fixed low APR of 8% and free balance transfers
Cons: No attractive introductory offers
2. Discover it® Credit Card
Apply for this card if: You want a low APR credit card with great rewards.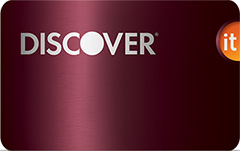 Who wouldn't want to earn rewards on their spending? Sadly, rewards credit cards tend have higher APRs. But thankfully there's the Discover it® card, which offers a great mix of a low interest and cash back.
You can earn 5% cash back on purchases in select categories that change every quarter (up to $1,500 spent in those categories per quarter) after you sign up. Additionally, you get 1% cash back on all other purchases automatically.
That's a decent cash-back program for a credit card with a variable purchase APR that could be as low as 10.99% (to 22.99%).*
Other customer-friendly benefits include no penalty APR (your regular APR jumps to a higher, "penalty APR" if you make a late payment), no late fee for the first late payment and free FICO® Credit Score online and on monthly statements.
If you're in need of a low rate credit card, but you crave rewards too — Discover it® gives you a taste of both worlds.
Pros: Earn bonus cash back on select categories and a great late fee policy
Cons: Bonus cash back categories change every quarter and you have to enroll
3. U.S. Bank Visa Platinum Card
Apply for this card if: You also want cheap overdraft protection on a U.S. Bank checking account.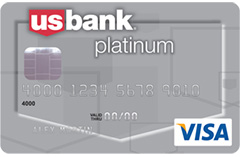 There's not much to say about the U.S. Bank Visa Platinum Card because it has few bells and whistles.
The most noteworthy benefit may be that it can be linked to an existing U.S. Bank checking account for overdraft protection. Essentially, you'll borrow against your credit card when you overdraw the checking account. You'll face interest charges instead of paying an upfront $36 overdraft fee.
Other than that, it is simply a solid low-interest-rate credit card with an APR range of 9.99% to 23.99%.*
Pros: Offer overdraft protection for U.S. Bank checking customers
Cons: Potential for a high APR if you have bad credit
4. Capital One® Platinum Prestige
Apply for this card if: You want a simple, no-frills low APR credit card.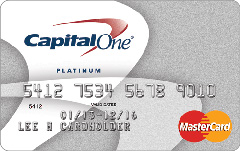 Your finances are complicated enough, so we can understand the allure behind the Capital One® Platinum Prestige Credit Card, which keeps everything straightforward by specializing in one thing and one thing only: low interest.
In addition to having no annual fee, the card carries a variable APR of 10.9% to 18.9%, which means the average APR of the card is less than the average APR of most other cards.
Other card benefits that might come in handy include the free Credit Tracker tool — which provides a monthly TransUnion credit score and credit score simulator — and no foreign transaction fees.
Get the Capital One® Platinum Prestige Credit Card so that you're not distracted from your goal: minimizing interest charges (and eliminating that card balance sooner rather than later).
Pros: Access to a free credit education tool
Cons: Lacks any other major standout card features
5. IBERIABANK Visa Classic
Apply for this card if: You want an exceptionally low APR and have good credit.
Sometimes, the best credit cards are not found with a major credit card issuer but with smaller banks and issuers. The IBERIABANK Visa Classic card is one of those hidden gems.
It has no annual fee and the variable APR ranges from 7.25% to 13.25%.*
There is one caveat though: the astoundingly low rate of 7.25% is rather difficult to obtain — expect to show a stellar credit history, good income and low monthly expenses.
Pros: Extremely low APRs
Cons: Very difficult to qualify for the lowest APR of 7.25%
This list touts some great low interest credit cards with secondary benefits that you may like. However, we're major fans of the Barclaycard Ring MasterCard because of its extremely low interest rate combined with free balance transfers — a package that truly encourages debt reduction. After all, isn't that what you want from a low interest credit card?
Find the best bank account for you now.
See how much you can save in just a few steps.