Citi Diamond Preferred Credit Card 2023 Review
Citi offers a credit card with one of the longest 0% introductory APRs. Citi Diamond Preferred is good for financing large purchases and cutting down debt.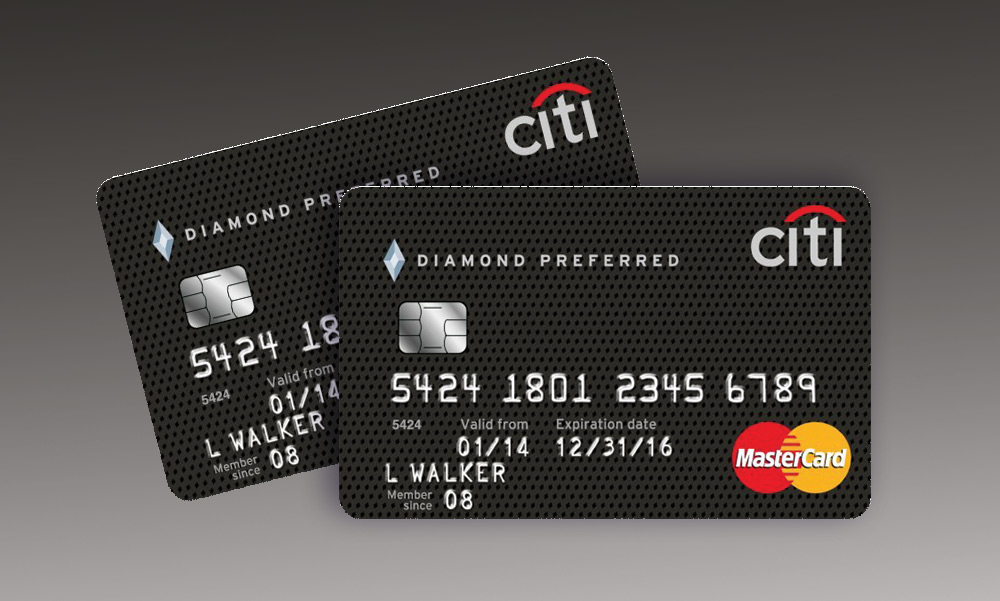 Citi Diamond Preferred Credit Card
A credit card can be a convenient way to pay for expensive purchases - but not if you get stuck with a hefty interest rate.
Using a card that has a 0% annual percentage rate (APR) is one way to get around the higher cost. Likewise, you can also save big by transferring an existing balance to a card with a lower rate.
The features one of the most impressive introductory offers for those who seek to consolidate their debt with a balance transfer
Additionally, the card is loaded with benefits designed to make your life easier.
Even better, there's no annual fee. Take a look at our comprehensive review of what you can expect if you decide to sign up for this card.
Citi Diamond Preferred Card Pros & Cons
21 Months of 0% APR to Finance Big Spending
Paying off your credit card balance can take time, especially if you're just paying the minimums. In the meantime, the interest charges can pile up, making your past purchases more expensive than you ever planned.
That's what makes the such a lifesaver.
A 21-month promotional period is extremely generous as far as 0% APR deals go. With other cards, you might be looking at 12, 15, or 18 months instead.
Having almost two years to pay off a big purchase or wipe out a balance you transferred before the interest kicks in is a rarity.
Still not convinced about how valuable the Citi Diamond Preferred Card card can be? Let's say you want to spend $10,000 outfitting your kitchen with new appliances. You plan to charge it to a credit card with a 13.24% APR and pay $500 a month towards the balance.
At that rate, it would take you 23 months to pay it off and cost you $1,361 in interest. If you used the Citi Diamond Preferred Card and made the same payment, you could pay it off in 20 months instead at no interest.
That nearly $1,400 in interest you saved could go into a retirement account or be used to pay down other debt.
The Fine Print
Any time you apply for a credit card with a 0% APR offer, it helps to have all the details.
For example, once the promotional period ends, your purchases and transfers are subject to the regular variable APR. The range has a high and low point and your individual rate is based on your credit score.
There's also a fee involved if you're doing a balance transfer. The fee with this card is either $5 or 5% of the transfer amount, whichever is greater.
That's something you need to factor in because it ultimately increases your debt.
If you're transferring a $10,000 balance, for example, the fee would come to $300.
You wouldn't have to pay interest on it, assuming you paid it off before the 18 months is up, but you still don't want to overlook the cost.
You should also know that you may forfeit the introductory APR if you pay late. Citi can impose a penalty APR, which is much higher than the regular purchase or transfer APR.
This rate can stay in place indefinitely, costing you some major money in the long.
Tip: If you considering a balance transfer, refer this our guide to avoiding balance transfer mistakes.
Look Elsewhere for Rewards
If we had to point out a flaw with this card, it's the lack of a rewards program - no cash back or points.
On a positive note, Citi does offer some excellent cards suited to rewards-seekers. We'll profile a couple of those cards a little later.
Card Perks: Enjoy the VIP Treatment
The is a top-notch choice if you like a card that's heavy on the extras.
This card comes with a slew of benefits for travel, entertainment, shopping and more. We've broken down all the details so you can see exactly what you get for being a member.
Exclusive Entertainment Access
If you like having a good time, you'll love Citi Private Pass. You can purchase presale tickets to thousands of events, including sporting events, concerts and more.
You can also take advantage of complimentary movie screenings and special dining experiences as a member.
Travel Protections
The Citi Diamond Preferred Card isn't designed specifically for travel but it has some nice travel perks built-in.
For example, there's worldwide travel accident insurance and worldwide rental car insurance. Travel and emergency assistance services are also included.
Trip cancellation and interruption protection and EMV chip technology round out the list of things that can keep your next trip on track.
Purchase and Security Protections
When you use your card to shop, you're covered by a range of benefits, starting with extended warranty protection.
Damage and theft protection cover the cost of repairing or replacing something you purchased if it's stolen or damaged.
Citi's $0 liability guarantee means you're not responsible for any fraudulent purchases someone else makes with your card.
Other Card Features
As if that wasn't enough, there are even more reasons to get the Citi Diamond Preferred Card. Here are few other benefits you'll enjoy as a member:
Citi Identity Theft Solutions coverage
24/7 customer service
Automatic account alerts
Choose your own due date
Link your account to Apple Pay
24/7 personal concierge service
Citi Diamond Preferred Card vs. Other Citi Card Options
Citi isn't a one-trick pony in the credit card department. Citi offers a variety of cards designed to suit just about every kind of spender.
We've chosen three cards to compare the Citi Diamond Preferred Card so you can pick the one that's best for you.
Citi Simplicity Card
Typically, the Citi Simplicity Card features a similarly-attractive introductory offer that caters to those who want to cut down on interest charges.
The biggest difference between the two is how each card treats late payments.
With the Citi Simplicity Card, there are no late fees and no penalty rate. If you're worried about having the occasional slip-up and missing a due date, this card might be the way to go.
Read Citi Simplicity Card Editor's Review
Citi Rewards+ Card
The is a compromise if you want to minimize interest charges with the ability to earn rewards.
This card offers double points on restaurants and entertainment, plus one point per dollar on all other purchases. There's no cap on earning points and no annual fee.
This card gives you 15 months to avoid interest charges for purchases and transfers.
That's a bit shorter than the Citi Diamond Preferred Card but it's a trade-off you might be willing to make if you want to be rewarded for what you spend.
Read Citi Rewards+ Card review
Citi Double Cash Card
You may prefer the if you like earning cash back over points. This card lets you earn 1% back when you spend and another 1% back when you make a payment.
You can earn as much cash as you want with the card and there's no annual fee.
The introductory 0% APR offer for 18 months only applies to balance transfers.
You have to complete any transfers within the first four months of opening your account to qualify. With the , you don't have that restriction.
Read Citi Double Cash Card Editor's Review
Final Verdict: For the Big Upcoming Purchase or Debt Payoff Goal
The 21-month 0% introductory APR deal sets it head and shoulders above the competition.
We'd recommend this card if you're making a big purchase or you want to whittle away an existing debt faster.
On the other hand, we'd suggest taking a second look at some of the other Citi cards mentioned above if earning rewards is also something you value.