Citi Secured MasterCard Credit Card 2023 Review
Many secured credit cards are expensive. The Citi® Secured MasterCard®, however, doesn't have an annual fee so you can rebuild your bad credit for free.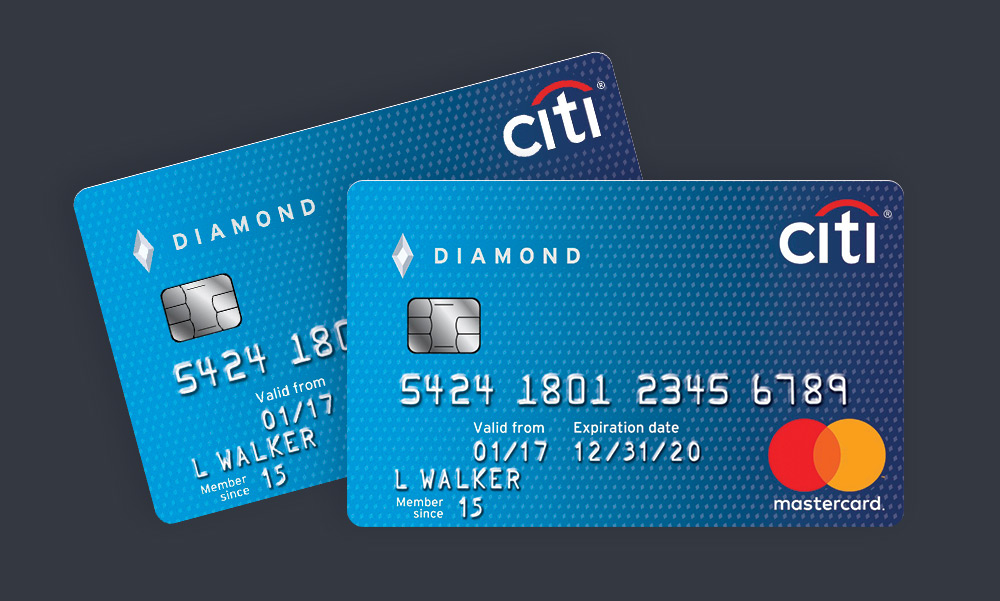 Citi Secured MasterCard Credit Card
Bad credit can be a real bummer, especially if you're trying to get a loan or refinance debt. Even worse than having bad credit is having no credit at all.
In either case, your credit score could be held against you when it comes to approval or the interest rates you'll pay on what you borrow.
Fortunately, the can help you build up a solid credit rating. This card is designed for people who are either starting out fresh or trying to repair damaged credit.
It has no annual fee and a competitive annual percentage rate (APR) on purchases, which is good if you carry a balance.
Besides that, this card comes with Citi's shopping and security features. If you're ready to get your credit on the right track, take a look at MyBankTracker editor's review of the Citi Secured MasterCard.
Citi Secured MasterCard Pros & Cons
Start Building Better Credit
Your credit score is a measuring stick lenders use to gauge how financially responsible you are.
There are several different scoring systems but FICO scores are used most often. These scores are based on the information in your credit report. They're calculated using these five elements:
FICO Credit Score Factors and Their Percentages
| FICO credit score factors | Percentage weight on credit score: | What it means: |
| --- | --- | --- |
| Payment history | 35% | Your track record when it comes to making (at least) the minimum payment by the due date. |
| Amounts owed | 30% | How much of your borrowing potential is actually being used. Determined by dividing total debt by total credit limits. |
| Length of credit history | 15% | The average age of your active credit lines. Longer histories tend to show responsibility with credit. |
| Credit mix | 10% | The different types of active credit lines that you handle (e.g., mortgage, credit cards, students loans, etc.) |
| New credit | 10% | The new lines of credit that you've requested. New credit applications tend to hurt you score temporarily. Learn more about FICO credit score |
So how does the fit into the picture when you're trying to improve your credit rating?
It's simple. This card is a credit card, not a prepaid debit card. That means things like your payment activity and balance are reported to the three major credit bureaus.
If you're making your payments on time each month, that's going to help your score over time. Keeping your balance low is another way to boost your credit rating.
That's because your scores consider your credit utilization ratio (how much of your borrowing potential is being used).
Simply put, that's how much you owe compared to your total credit limit. Using less of your available credit (ideally, 30% or less) can help your score. Maxing out your cards, on the other hand, can hurt it.
How the Citi Secured MasterCard Works
The is a secured card. When you apply, you have to put down a cash deposit that is held in a Citibank account.
The minimum is $200, but you can deposit up to $2,500. If you're approved, your credit line is equal to the amount of your security deposit.
Citi holds the deposit in a separate account for 18 months. Unfortunately, it doesn't earn any interest during this time. If you default for any reason, Citi can apply the deposit to your balance and close your account.
Who Can Apply?
Anyone can apply for a Citi Secured MasterCard but not everyone will be approved. This card is specifically geared towards people with little or no credit history.
Besides your credit score, Citi checks your debt and income as part of the application process. You can't have gone through a bankruptcy filing within the last two years if you want to be approved for this card.
Is This a Rewards Card?
If rewards are what you're after, look elsewhere. The Citi Secured MasterCard comes with lots of nice features but a rewards program isn't one of them.
Your purchases can help you build credit but they won't pay you back with miles, cash back, or points.
Citi Secured MasterCard Perks
Even though you don't get any rewards with this card, you do get some other extras.
Citi extends many of the same shopping benefits to this card as they do with their premium credit cards. Here are the details on what you get.
Shopping Benefits
Your Citi Secured MasterCard is a convenient way to pay when you're shopping online or in-store. When you make purchases with the card, they're covered by:
Extended warranty protection
Citi offers an automatic extended warranty program so you have more peace of mind about the things you buy.
Damage and theft protection
If something you charge to your card is stolen or damaged within 120 days of purchase, Citi may reimburse you for repairs or replacement costs.
$0 liability guarantee
If someone uses your card to make unauthorized purchases, you won't be stuck footing the bill for what they charge.
Security Protections
Your card also includes a number of security features to keep your information safe. Besides having EMV chip technology, you have access to Citi Identity Theft Solutions.
This service helps you to resolve identity theft if your account is compromised.
How the APR and Fees Add Up
Every credit card charges something for fees and interest and the Citi Secured MasterCard is no exception.
You'll pay the same regular variable APR for purchases and balance transfers. The APR for cash advances is pretty stiff, so you should use those sparingly, if at all.
There's no annual fee for this card. Foreign transactions will cost you 3% so you may want to pick a different card to use when you travel outside the U.S.
The balance transfer fee is either $5 or 5%, whichever is greater. Cash advances will cost you a little more. That fee increases to $10 or 5%, whichever is more. The fee for late payments and returned payments can be up to $39.
How It Measures Up Against Other Citi Cards
The is great for establishing credit or raising your score but another card may be a better fit. Here are two other Citi cards you might want to take a look at.
Citi Rewards+ Student Card
The sooner you can begin building good credit, the better. The is a good way to get a head start.
This is a rewards card designed for students who are new to credit. It offers two points per dollar on supermarket and gas station purchase for the first $6,000 per year (1 point per $1 thereafter), plus one point per dollar on all other purchases.
Like the Citi Secured MasterCard, this card can help you build credit. The difference is you get the added benefit of earning rewards and you don't have to put up a cash deposit.
Citi Rewards+ Card
If you're not a student, you can still earn rewards and build credit with the regular Citi Rewards+ Card.
It has the same rewards structure as the student version and it comes with no annual fee. One other reason to consider this card is the introductory promotional financing offer on purchases and balance transfers.
With this card, you can enjoy a interest-free period on both. That's great if there's something expensive you want to buy or an existing balance on another card with a higher rate.
Final Verdict: Should You Get This Card?
The is aimed at helping you get a better credit rating.
If you don't have any serious delinquencies on your credit history and you've got the cash for your deposit, it's a good starting point.
On the other hand, you might like a different Citi card if you want to earn rewards on purchases. Your choice of cards all comes down to what it is you hope to get out of a credit card and your current credit health.