Guide to Get the Most Value From Citi ThankYou Rewards Points: 2023 Review
The Citi ThankYou Rewards program offers many rewards for credit card customer. See how you earn the most ThankYou points and the best ways to redeem them.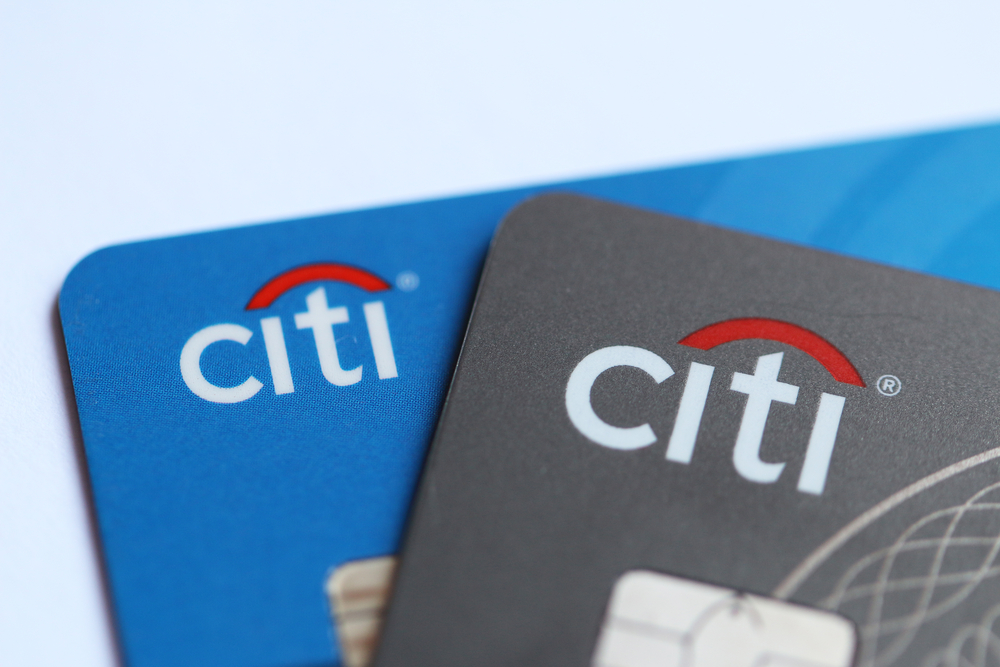 Your search for an extensive rewards programs is over because Citi's ThankYou Rewards program offers a high level of flexibility when it comes to how you use your rewards.
Your options can include cash back to gift cards to partnered transfer programs, among many other options.
Learn more about the rewards program and how you can earn the most rewards:
Citi Credit Cards in the Program
Citi is a major credit card issuer that offers several cards that earn points in its ThankYou rewards program. Not all Citi cards participate in the program.
The others may have their own separate program or no rewards program at all.
These are the only Citi cards let you earn points:
Citi Rewards+ Card
This entry-level card offers 2x ThankYou Points for each dollar spent at supermarkets and gas stations for the first $6,000 per year (1 point per $1 thereafter), and one point per dollar spent elsewhere.
It offers a few basic travel insurance and purchase protection policies and has no annual fee.
Unfortunately, it also has a 3% foreign transaction fee. Also, you cannot transfer points to airline or hotel programs with this card.
Citi Rewards+ Student Card
This card offers similar terms to the standard, non-student version of the card, but it's available to college students with a limited credit history.
It generally offers new applicants fewer points as a sign-up bonus, and a less generous promotional financing offer.
AT&T Access Card from Citi
This card offers 2x points for each dollar spent online at retail and travel websites. You also earn 2x points for all AT&T charges and one point per dollar spent elsewhere.
However, this card does't offer points transfers to airline and hotel partners. There's no annual fee for this card, and there is a 3% foreign transaction fee.
Citi Premier Card
This mid-range card features 3x points for travel purchases, which include gas, parking, tolls, and public transportation.
Earn 2x points from dining, and you receive 1x spent elsewhere. It includes a few more purchase protection and travel insurance policies than the ThankYou Preferred card.
But most importantly, you can transfer points to airline and hotel partners.
You also receive a 25% more value (1.25 cents per point) when redeeming rewards for airfare booked through the ThankYou Travel Center.
There is a $95 annual fee for this card and no foreign transaction fees.
Citi Prestige
This premium travel rewards card offers 3x points for airfare and hotel purchases. You get 2x points for dining and entertainment purchases, and one point per dollar spent elsewhere.
Points can be transferred to travel partners or you can receive a 33% more value (1.33 cents per point) booking airfare through the ThankYou Travel Center.
This card also features numerous benefits including an airport lounge membership with Priority Pass Select and a $250 annual air travel credit.
You also get a 4th night free when you book a hotel reservation through Citi for four or more nights. And you receive many other travel insurance and purchase protection policies.
There's a $495 annual fee for this card and no foreign transaction fees.
Many Ways to Redeem Points
Points can be redeemed for a variety of awards including:
Gift cards
Merchandise
Reservations booked through Citi's travel agency
Transfers to airline, hotel, and retail partners (only available on select cards)
Purchases from retail partners
Statement credits towards purchases on your Citi card
Online bill pay with points
Cash rewards to charity
Student loan or mortgage payments
Transferring points to other ThankYou Rewards accounts
The redemption value of the Online Bill Payments with Points option is better when compared to cash rewards and statement credits, but worse when compared to purchase-based redemption options.
Citi ThankYou Rewards Cash Redemption Values
| Option | Disbursement method | Denominations | Points-to-cash ratio |
| --- | --- | --- | --- |
| Online Bill Pay with Points | Redeemed as cash into customer checking account | Any | 1.54 points per $0.01 |
| Statement credit | Credited to card account | $10, $15, $25, $50, $100, $175, $250 | 2 points per $0.01 |
| Select and Credit | Credit in the exact amount of a past purchase | Any | 1.33 points per $0.01 |
| Rewards Account Number | Account number generated for online shopping | Any | 1.33 points per $0.01 |
| Cash rewards | A check payable to you | $50, $100 | 2 points per $0.01 |
To get better value from ThankYou points, it would actually be smarter to use a Citi credit card to pay off a bill and then use the "Select and Credit" redemption to negate the bill payment.
Furthermore, you can earn ThankYou points on the bill payment if the Citi card participates in the program.
If the biller doesn't accept card payments, then the Online Bill Pay with Points option would be better than redeeming the points for cash and using it pay a bill.
Get the Most Value From Your ThankYou Points
As you can see, Citi offers many ways to redeem your ThankYou points but it all boils down to three main choices:
Transferring points to travel partners
Redeeming points for airfare through Citi ThankYou Travel
Everything else
Transferring points to travel partners
Citi currently offers ThankYou Premier and Prestige cardholders the ability to transfer your points to miles with 13 different airline programs at different ratios.
You can typically earn the most value for you points when transfer points to miles. This is possible when you use your miles for expensive last minute flights, or flights in business or first class.
Here are the options for transferring points to airline miles:
Citi ThankYou Points Transfer to Airline Values
| Frequent traveler program | Conversion from 1,000 ThankYou® Points | Points-transfer ratio |
| --- | --- | --- |
| JetBlue TrueBlue | 500 TrueBlue points | 2:1 |
| Asia Miles (Cathay Pacific) | 1,000 Asia Miles | 1:1 |
| Etihad Guest | 1,000 Guest miles | 1:1 |
| EVA Air | 1,000 miles | 1:1 |
| Flying Blue (Air France, KLM, and others) | 1,000 Flying Blue miles | 1:1 |
| Garuda Indonesia | 1,000 miles | 1:1 |
| Malaysia Airlines | 1,000 miles | 1:1 |
| Qantas | 1,000 miles | 1:1 |
| Qatar | 1,000 miles | 1:1 |
| Singapore Airlines | 1,000 miles | 1:1 |
| Thai Airways | 1,000 miles | 1:1 |
| Virgin America | 500 Elevate points | 2:1 |
| Virgin Atlantic | 1,000 Flying Club miles | 1:1 |
There are many choices here, but few are really worth considering. Singapore Airlines is a member of the Star Alliance and it has a great award chart.
This means that you can redeem these miles not just for flights it operates, but for flights on other airlines like United, Air Canada, and Lufthansa.
Example: You could use just 60,000 Singapore miles book a round trip flight to Hawaii in first class on United. United itself will charge 80,00 miles for the same flight.
Another great option is the Flying Blue program, which is a member of the SkyTeam alliance. You can redeem these miles for flights on Delta and other SkyTeam partners, as well as Alaska Airlines.
Example: Award flights in economy class from North America to the Caribbean and Central America (on its partner Delta) will cost 15,000 Flying Blue miles each way. This is less than what Delta usually charges.
Options like JetBlue and Virgin America could be very valuable, but not at the terrible 2:1 transfer ratio offered. There's very little value in the other transfer partners because they have very poor award charts.
Example: Qantas charges 196,000 miles for business class ticket to Australia, and it adds hundreds of dollars of fuel surcharges. In contrast, United charges 140,000 miles for the same award, and never adds fuel surcharges.
There are hotel and retail partners too
You also have the ability to transfer points to the Hilton Honors program at a rate of:
1,000 ThankYou Points to 1,500 Honors points (occasional offers come with 2,000 Honors points)
However, Hilton can charge 40,000 points or more just for an award night in a room that might cost less than $200.
You may not get as much value from transfers to Hilton as you will for transfers to airline partners or other awards.
Finally, you can transfer points to the Sears Shop Your Way program at a ratio of one point to 12 Sears points.
Sears points are worth 0.01 cents each, so you will end up with 1.2 cents in value. This is not bad, but isn't as great as the value of business or first class airline awards.
Redeeming points for airfare through Citi ThankYou Travel
If you have a Citi ThankYou Premier, then you can receive 1.25 cents per point towards airfare booked through Citi. Even better, Citi Prestige cardholders receive 1.33 cents per point.
Redeeming your points this way has several advantages. When you redeem points directly for airfare, you will have much more flexibility compared to frequent flyer awards.
Other point redemption options
There are numerous other ways to redeem your points for merchandise, gift cards, and statement credits. At most, these options offer you one cent per point redeemed.
And sometimes, you might only get a fraction of a cent per point. I would avoid these options and focus on transfers to airline miles or booking flights directly with Citi.
Best Cards to Earn ThankYou Rewards
I would overlook the ThankYou Preferred and AT&T Access cards because they don't allow point transfers and offer just one cent in value per point redeemed, at most.
The Citi ThankYou Premier is a good card if you really want to see value from your ThankYou Rewards points.
It's the least expensive card that earns allows transfers to airlines, and it lets you use your points to book airfare at a rate of 1.25 cents per point, which isn't bad.
The Citi Prestige is one of many excellent premium travel rewards cards.
But it's more suited to frequent travelers who can really use all of its benefits such as airport lounge access and the free hotel night for booking a room for four or more nights.
It's $495 annual fee is expensive, but regular travelers can easily find enough value in this card to justify it.
Compared to Other Travel Rewards Programs
Citi's ThankYou program has been catching up with its major competitors the American Express Membership Rewards program and Chase Ultimate Rewards.
Membership Rewards has 17 airline transfer partners, and most are more useful and have a 1:1 transfer ratio. However, American Express cards offer fewer opportunities to earn bonus points than Citi's cards.
Chase's Ultimate Rewards program has nine airline and four hotel partners, but these can be very valuable. The best partners are United, Southwest, and Hyatt.
All transfer partners feature a 1:1 ratio, and there are many opportunities to earn bonus points from Chase cards.
For example, the new Chase Sapphire Reserve offers 3x points for travel and dining charges and lets you redeem points for 1.5 cents each towards travel reservations.
Bottom Line
If I had to use only one flexible points program, it would probably be Chase Ultimate Rewards or American Express Membership Rewards.
Nevertheless, I still see plenty of value in the ThankYou Rewards program if you know where to look for it.
As the program continues to improve, I would consider diversifying my credit card rewards to include it.
There's no major problem with this program, except for the fact that it faces very strong competition.