What is Statement Credit on Your Credit Cards Monthly Statement
Learn more about statement credit. We explain how you can get it and how it can benefit card holders. Along with some common concerns with statement credit.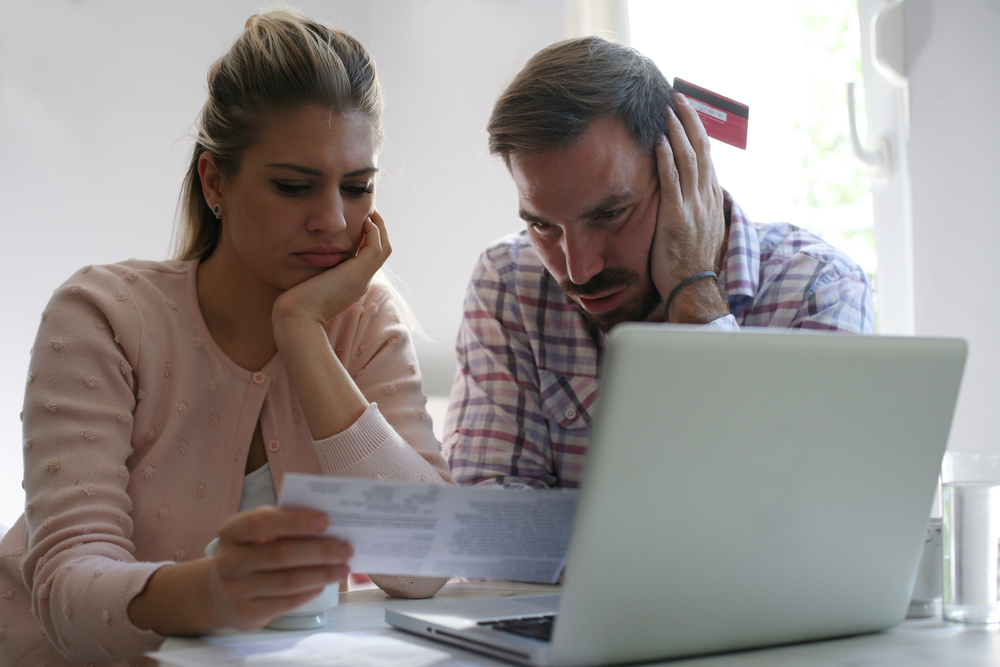 If you use a credit card, it's only a matter of time until you notice a statement credit on one of your monthly statements.
For example, you may see a statement credit as a negative charge when you've made a return.
But now, there are credit cards that are offering different types of statement credits as both rewards and benefits.
Quick answer: Statement credits are deductions to your credit card balance. They can occur for various reasons, such as when you redeem rewards.
This can get a little confusing, so it's worth taking a closer look at what statement credits are, and how you get them.
What is a Statement Credit
I remember going to the bank to one day to deposit some cash, and being surprised when the teller asked to see my ID. As the account holder, I wanted to authorize anyone to deposit money into my account, whether or not they have ID.
My point is that it's always welcome when you have a credit on your monthly statement that, instead of a charge.
Unlike charges, statement credits appear with a minus symbol in front of them. Also, statement credits usually right next to your payments in a section labeled "payments and credits."
How do you get a Statement Credit?
A statement credit is money credited to your account, just like a payment. But while payments are sent from the cardholder, statement credits can be issued by a merchant or by the card issuer itself.
Returns
It used to be that nearly all statement credits were the result of returns.
When you return an item that you purchased with your credit card, you can expect a refund to the account you used to pay for it.
Statement Credits for Travel Rewards
Another type of statement credit is the travel statement credit that's offered as either a reward or a benefit of many credit cards.
With some travel reward credit cards, you earn points or miles that can be redeemed as statement credits towards travel purchases.
With one of these cards, you purchase a flight or a hotel reservation, just as you normally would.
Afterward, you can redeem your points or miles as statement credits towards those charges, so you don't have to pay for them.
Travel Statement Credits as a Cardholder Benefit
In addition to returns and rewards, you can also receive travel statement credits as a cardholder benefit.
There are some premium travel rewards cards that offer $100, $200, or even $300 in annual statement credits towards travel expenses.
But while you can redeem certain points and miles as statement credits towards any travel purchase, the statement credits that are given out as a cardholder benefit can have some restrictions.
Cards from Major Issuers that Feature Travel Statement Credits as a Benefit:
Citi Prestige
This card has $250 annual air travel credit that is much less restrictive.
It can be applied to any charges from any airline, including airline tickets, baggage fees, and seat upgrades.
This card has a $495 annual fee.
Chase Sapphire Reserve
It offers a $300 annual travel fee credit that has very few restrictions.
When you make any travel purchase from any company, you will automatically receive a statement credit for your charge, up to $300 per calendar year.
Qualifying charges go way beyond just airfare, hotels, and rental cars to include commuter expenses like buses, trains, parking. and tolls.
This card also has a $550 annual fee.
Statement credits towards Global Entry or TSA Pre✓ applications
Another common type of statement credit is those that are granted towards Global Entry or TSA Pre✓ applications.
Global Entry costs $100 to apply for and offers expedited services when arriving in the US, as well as TSA Pre✓ access.
Or, you can apply for TSA Pre✓ by itself for $85.
When you pay for one of these applications with an eligible card, you will automatically receive the statement credit for the amount paid.
And if you already are a member of one of these programs, you can pay for someone else's application fee, and still receive the credit.
Cards that offer this benefit include:
Capital One Venture Rewards Credit Card
Capital One Venture X Credit Card
Other Types of Statement Credits
There are a few other ways you may receive a statement credit.
For example, some cards will offer a statement credit to new applicants as a sign-up bonus.
I've also received statement credits, whenever I've called to request that a fee be waived, such as late fee or even an annual fee.
Sometimes these credits appear on my statement as a "customer service adjustment," but they're always welcome!
Common Concerns About Statement Credits
However you receive a statement credit, it's important to understand how it will affect your account. Many times, statement credits will work just like payments.
This is often how I see my travel statement credits applied, such as the ones from my Chase Sapphire Reserve or Platinum Card from American Express cards.
However, I would never miss a minimum payment just because I received a statement credit that appears to cover it.
If you want to do that, I would strongly recommend contacting your card issuer to verify that the statement credit you received (for any reason) will count towards your minimum payment.
If you received a statement credit, since your last statement closed, but before payment is due, you can typically subtract that amount from your payment.
So if you had a statement balance of $1,000, but received a statement credit of $100 shortly afterwards, a payment of $900 will cover your entire statement balance, and will allow you to avoid interest charges.
Do you Pay Taxes on Statement Credits?
Without diving too deep into the nuances of the federal tax code, the short answer is no.
Like other rewards, statement credits from reward cards are considered to be a discount on a purchase, not taxable income.
And when you receive a statement credit as a cardholder benefit, you haven't earned any income, since the credit is still less than annual fee.
And when you return an item, you are just getting your own money back, which isn't taxable income.
Should I Choose a Statement Credit or Cash Back?
There are credit cards that can offer you the choice between using your rewards to earn cash back or to receive a statement credit.
For example, miles from the Discover it Miles card can be redeemed as either a travel statement credit, or as a direct deposit into your bank account. Each mile is worth one cent in either case.
Personally, I like to get the cash back immediately, rather than receive a statement credit. A statement credit will save me money on my next payment, which could nearly a month from now. But I can use cash back immediately.
Yet some credit cards will offer more value when you redeem your rewards for a statement credit than it will for cash back.
If you will only receive 0.5 cents per point as cash back, and one cent per point as a statement credit, then you should definitely choose statement credits!
Bottom Line
I always scrutinize the charges on my credit card statements, but I'll never complain when I receive a statement credit.
By understanding how statement credits work, and how to get them, you can make the most of one of your credit card's most interesting features.