Citi Simplicity Credit Card 2023 Review
The Citi Simplicity credit card is reviewed for its long 0% APR intro period to reduce interest and low fees, especially no late payment fees or penalty APR.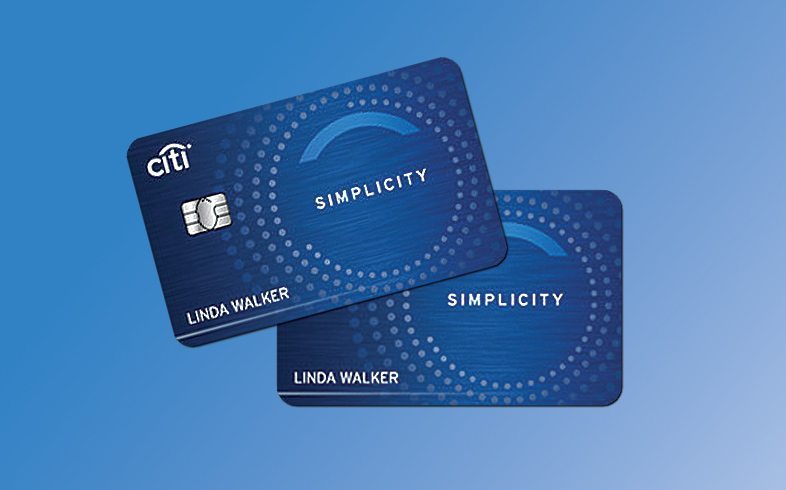 Citi Simplicity Credit Card
Carrying a credit card balance can get expensive if you're stuck with a high interest rate.
The is ideal for anyone who wants to sidestep hefty interest payments while avoiding expensive fees. This card features one of the longest introductory APR deals on the market.
While you won't earn any miles or reward points with this card, you can still use it to put money back in your pocket.
If you've been shopping around for lengthy intro APR offer, our review of the is designed just for you.
Citi Simplicity Card Pros & Cons
The Best Features of the Citi Simplicity Card
The Citi Simplicity card offers great features that can help someone who might be looking to consolidate debt, or eyeing a big new purchase.
We've broken down the best features of the card:
How the savings can add up with Citi Simplicity
Without a doubt, the main highlight of the Citi Simplicity Card is the length of its 0% introductory period.
Citi is incredibly generous in giving cardmembers 21 months to pay off purchases or balance transfers with no interest.
With other cards, you may only have 12 or 15 months to pay down the balance before the interest kicks in.
Here's an example that can help put the potential savings this card offers in perspective. Let's say you want to buy $10,000 worth of new appliances for a kitchen remodel project.
The store you're shopping at is offering a 10% discount if you open one of their credit cards.
If you go with the store's card, you'll knock $1,000 off the price upfront. Sounds good, right? Not until you do the math on the interest.
If you plan to pay the card off in 24 months, your payments will run $476 a month. When it's all said and done, you'll pay just over $2,000 in interest, which makes that discount you got up front virtually worthless.
Now, consider the Citi Simplicity Card. To pay the full $10,000 balance off before the regular APR kicks in, you'd need to make the same payment of $476 a month.
The difference is that as long as you pay the card off in 21 months, you've saved yourself a cool two grand in interest.
What else do you get with the card?
A lengthy 0% interest deal isn't the only thing you'll like about the . Take a look at what else this card has to offer in terms of added perks.
Save more with Citi Price Rewind
Citi Price Rewind is a built-in savings program that can make past purchases less expensive.
Citi tracks prices on the things you buy for 60 days, and if they find it advertised for less online, you can ask for a refund of the price difference. Refunds are good for up to $300 per item and up to $1,200 per year.
Enjoy enhanced card security
Identity theft is no laughing matter and having your credit card stolen can be a nightmare. The Citi Simplicity Card protects you in two ways, starting with EMV chip technology.
Cards have a built-in chip that adds an extra level of security protection when you shop in-store. You can also link your card to Apply Pay for quick, secure payments.
Members are automatically covered by Citi Identity Theft Solutions.
If your card is stolen, a fraud specialist will help you to file a police report and address any damage to your credit caused by an identity thief.
You'll be glad to know that Citi offers $0 liability protection if someone uses your card to make fraudulent purchases.
Travel worry-free
Getting in an accident when you're away from home is the fastest way to ruin your vacation.
Luckily, the Citi Simplicity Card gives you worldwide car rental insurance and 24-hour travel and emergency assistance, so help is just a phone call away.
Relax knowing that your purchases are protected
If you're worried about something you buy with your Citi Simplicity card getting damaged or lost, have no fear.
This card gives you an extra year of warranty coverage on items that have a five-year warranty or less. You're covered for up to $10,000 each calendar year.
Card rates and fees
Credit card companies make money by charging fees, and there are few added costs to be aware of with the Citi Simplicity Card.
Here's a brief look at the card's fee schedule:
Citi Simplicity Card has no annual fee.
While the lack of an annual fee or late payment fee is a plus, the 5% balance transfer is a potential downer.
If you're transferring $5,000 to the card, for example, the fee would run you $150. Assuming you pay the balance off within 21 months, it wouldn't cost you anything in interest, but you're still adding to your debt.
The 3% foreign transaction fee is also something to keep in mind if you travel internationally. Charging $10,000 for a trip to Europe, for instance, would tack another $300 onto the final price tag.
Remember that the variable rates for purchases, transfers, and cash advances are all based on your creditworthiness. The better your credit score, the lower your rate if you carry a balance.
Tip: If you want to beef up your credit rating, check out this complete guide to hacking your perfect credit score.
Final verdict: Is the Citi Simplicity Card right for you?
is worth a look if you've got a big purchase on the horizon.
The same goes if you're tired of shelling out big bucks each month in interest on another card.
Just make sure you factor in the cost of the balance transfer fee before pulling the trigger.
If you value rewards over saving on interest, this isn't the card for you. There are rewards credit cards that would be a much better fit -- just make sure that you pay off the balance every month.