Ways to Earn More Credit Card Points and Miles
Rather than focusing how to pay off your balance, why not put your attention toward maximizing your credit card rewards.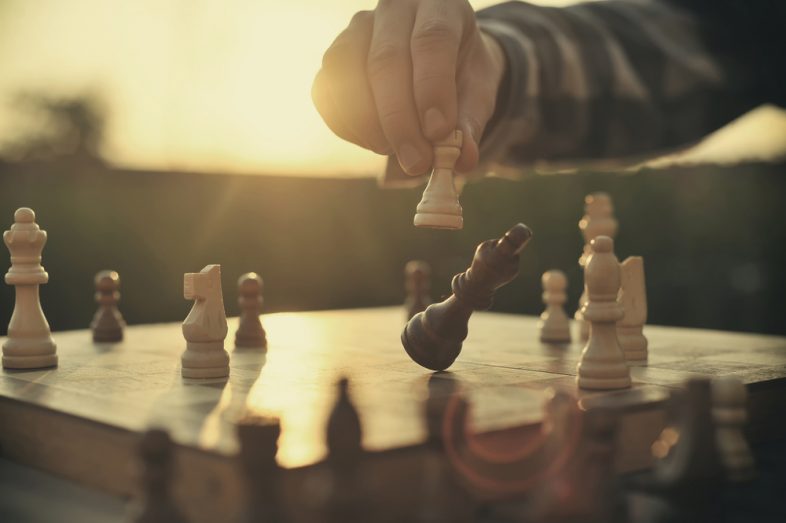 For people who can use credit cards responsibly, there are plenty of rewards to be gained.
Rather than focusing how to pay off their balance, these consumers can put their attention toward maximizing their credit card rewards.
Whether the rewards come in the form of points, cash back, or miles, there are ways to increase your rewards intentionally -- exceeding the rewards you would earn with just your typical spending.
If you want to boost the effectiveness of your rewards credit cards, see which strategy best matches your spending habits.
Use Bonus Categories to the Max
Some of the best rewards credit cards give small rewards for regular purchases. The typical base rewards rate is 1 point per dollar on purchases.
Where they often make up for their poor standard rewards is their bonus categories, for which rewards rates are generally much higher.
These categories, for instance, often include supermarkets, gas stations, department stores, restaurants, and more.
Also, some credit cards will have bonus rewards categories that change every few months.
Depending on the value of the points, this can translate into huge rewards.
Credit cards that earn airline miles typically have different rewards rates in different categories.
Usually, they give big rewards for travel purchases from that airline or partner airlines.
Therefore, it's ideal get travel credit cards that offer the most miles on the airline that you fly with most frequently.
The Trick to Cash in on Bonus Rewards Rates
Every business that accepts credit card payments will have a merchant category.
If this merchant matches the bonus rewards category that was designated by the credit card, you'll earn the bonus rewards rate.
Therefore, it doesn't matter what you buy at the store.
For example, you'll still earn the bonus rewards rate if your credit card pays 3% cash back on gas purchases and you bought food and drinks at a gas station.
One way to earn more rewards with this trick is to purchase branded gift cards. They are often sold at supermarkets, drugstores, and gas stations.
These happen to be common categories that earn high amounts on bonus rewards.
Then, you can just use those gift cards as usual. Essentially, you transformed this credit card into a rewards credit card for those other brands.
If you are ever unsure of a business's merchant category, there here are a few ways that you can find out for yourself:
Make a small test purchase
If you're going to visit a particular store frequently, you can buy a small item first. Afterward, check your card's transaction history to see the store's spending category.
Ask someone
A cashier or store manager should be able to inform you on the store's merchant category.
Use the Visa supplier locator tool
Visa provides a public, searchable database of the businesses that accept Visa credit cards.
It also lists the merchant category of each business location. By finding looking up the business location, you can identify that store's merchant category.
Remember to Use Online Shopping Portals
Many credit card issuers have rewards programs with online shopping portals.
When you click into a retailer's website through one of these online shopping portals, you can earn bonus rewards for those purchases.
These rewards are in addition to whatever rewards are earned with a credit card. The most noteworthy examples are:
BankAmeriDeals
Discover Deals
For example, Discover it offers significant cash back on certain categories that change every three months. One of the categories tends to be home improvement stores.
Discover also has an online shopping portal that provides at least 5% cash back on many stores, including home improvement stores.
By using Discover it through Discover's online shopping portal, you can earn a total of 10% cash back at a home improvement store.
Whenever you shop online, be mindful to check if your purchase will qualify for extra rewards when made through these online shopping portals.
Get Reimbursed to Pay With Your Card
To accumulate more rewards points, you may consider using your credit card to pay for other people. You just have to make sure that they'll pay you back in full.
Situations where you can usually get reimbursed for your credit card spending:
Business expenses
Group meals, activities, and gifts
It can also make it easier to get reimbursed for your expenses while traveling because your credit card statement will serve as a log of where and when you've done purchases.
If you're concerned about having to deal with coworkers pay you back for lunches out, you can try any number of cashless transfer services.
It's easy to go totally cashless these days, so you don't have to worry about getting to the bank to deposit the cash before your credit card bill arrives.
Targeted Offers May Have Bigger Bonuses
Targeted offers are mailed or e-mailed directly to you because a credit issuer thinks that you will be interested in a card they offer.
These may include higher sign-up bonuses than the regularly available bonus, so they are worth taking advantage of.
You also generally have a higher chance of getting approved for these offers since the card issuer would not have sent the offer unless they were confident you would qualify.
You can increase the likelihood of receiving these targeted offers by already being a customer of that card issuer.
Some cards, like the Platinum Card from American Express, have had targeted offers with bonuses that are twice as much as the ones advertised on the card's website.
The Best Credit Card Offers
Once you've gone through the targeted offers you've received, you should figure out what your goals for the points are.
If you simply want to stockpile points then aiming for the biggest credit card deals is the best. If you want some extra cash, a cash back bonus is best.
Looking for the best welcome offers to fund travel is very easy -- many travel cards, such as the Chase Sapphire Reserve Card, American Express Platinum Card, and Capital One Venture Rewards offer generous rewards after a certain amount spent after card opening.
However, because you'll need to determine which airline and hotel chain you plan to use as that affects which credit cards you can transfer rewards from.
Finally, you need to consider your credit score and the types of credit cards you're applying for. The most lucrative sign-up bonuses tend to come with the cards that are the most difficult to qualify for.
Making the Minimum Spend
Some cards offer a bonus just for applying and qualifying for the card, but most require that you spend a certain amount on the card in a period of time after receiving it.
For example, you may receive an offer that says "spend $1,000 in your first three months and receive a $100 statement credit."
Ideally, you apply for a card before you have to make a large purchase anyway.
If you have trouble meeting the spending minimum, you can use the above tips on maximizing bonus categories and reimbursed spending to help you out.