How Do Credit Card Points Miles Work?
Credit card miles allow you to earn free travel based on your spending. See how they work and what you can get with this type of travel reward.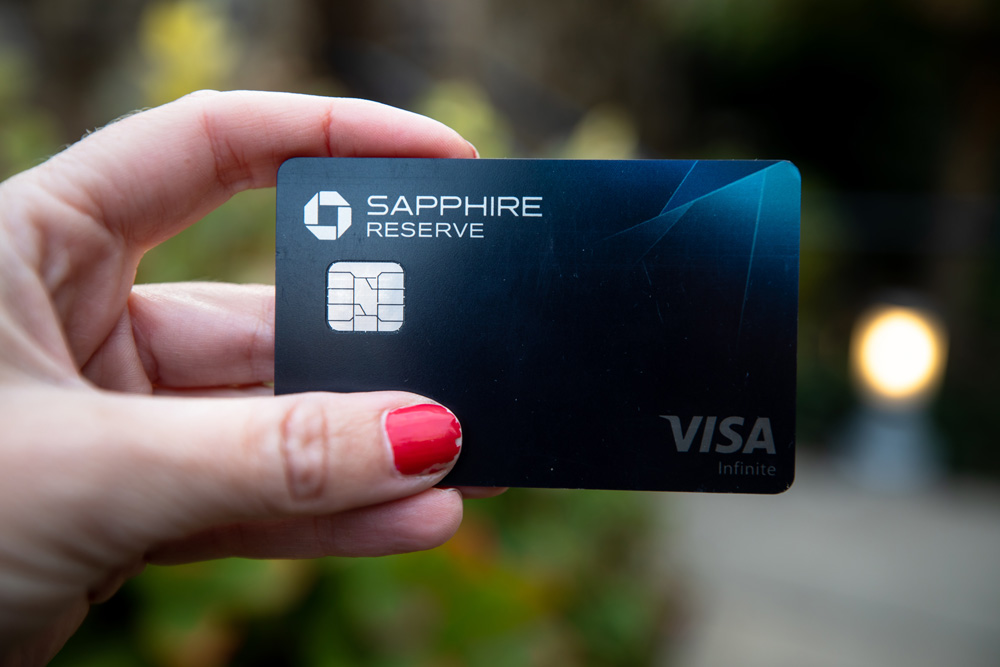 Credit card miles offer many benefits and can save you a lot of money on travel, if you understand what they are and how to properly use them.
However, becoming efficient with credit card miles and rewards, to the point of nearly being a travel hacker, can be confusing and time-consuming.
At first glance, trying to keep up with the different credit card terms, multiple sign-up bonuses, and other conditions can be intimidating.
It turns out, though, that with some simple explanations, credit card miles aren't as complicated as they seem.
What are Credit Card Miles?
Credit card miles represent the rewards currency that is awarded to you through certain types of credit card activity.
By accumulating miles, you can use them to redeem for rewards such as free flights, seating class upgrades, and more.
A credit card can participate in an airline's frequent traveler program. That way your credit card spending will earn miles under that program.
Theses kind of rewards are also called airline miles, frequent flyer miles, or points.
Note: You don't have to have an airline's branded credit card to earn miles. You can still earn airline miles with purchased airfare as long as you're a member of the airline's frequent traveler program. However, you are likely to earn more miles in less time with a credit card.
There are other credit cards that also use miles as rewards, but in a stand-alone travel rewards program only.
Some of these travel rewards programs, such as Chase Ultimate Rewards and American Express Membership Rewards, will allow certain credit card customers to transfer their miles/points to partnered airline loyalty programs.
How Do You Earn Credit Card Miles?
Credit card miles are earned in multiple ways and may be converted into points or cashback.
The good news is that whatever your frequent flyer miles are called or how they're converted, most are usually labeled under an airline's free loyalty program.
You can sign up directly via your specific airline's website and immediately start earning points towards travel rewards.
In addition, you can earn extra miles as a welcome bonus when signing up for certain credit cards.
When signing up for a frequent flyer or hotel loyalty program, you'll be assigned a member number that you'll need to use when booking your next flight or hotel visit.
You could earn miles or points based on various factors including:
Airfare price
Fare class and frequent flyer status
Distance traveled
Hotel nights stayed
Depending on the credit card, you could earn miles or points on other types of purchases as well. For instance, some may also offer higher rewards rates for dining or entertainment.
How are Credit Card Miles Awarded?
For the most part, you'll be awarded miles faster when making purchases with a participating credit card than with the airline or hotel's loyalty program directly.
However, you can combine the two and earn miles at a much faster rate and have more flexibility to redeem them for points or cash back.
While earning miles seems pretty straightforward, it's not always quite that simple, though. Each "mile" you earn doesn't always work out to the amount of miles you've flown in an airplane.
As you've learned, some loyalty programs award miles as points or cash back, and the rate at which you can earn them depends on each program or credit card conditions.
There are some consistencies, though, as each mile is essentially accrued in one of these three methods as well as some alternative ways to collect more points.
1. Fixed-Value Points
Fixed-value points, or miles, are pretty straightforward and make it easy to understand what each point is worth.
For example, as you charge $1 on your credit card you'll be awarded 1 mile, and each point is equal to one cent spent towards any airline or hotel deal.
You always know what you're going to get with fixed-value points so there won't be any surprises when trying to redeem your miles.
2. Transferable Points
Transferable credit card miles allows the flexibility to earn points into a central account and then transfer these points to a participating airline or hotel of your choice.
Therefore, they give you many more choices for flight options and hotel stays.
One popular example is the credit card, which participates in the Chase Ultimate Rewards Program.
Read Chase Sapphire Reserve Card Editor's Review
You can transfer your points at a 1:1 ratio to 11 airline and hotel partners such as United MileagePlus, British Airways Executive Club, Southwest Rapid Rewards, Marriott Rewards, and more.
3. Co-Branded Credit Cards
Co-branded credit cards partner with specific airlines or hotel chains and deposit any points or miles directly into that membership account.
For example, every dollar spent using the Citi AAdvantage Mastercard awards 1 American Airlines AAdvantage mile. There are numerous co-branded credit cards for hotels and airlines, so you can choose the one you frequently travel with to maximize your points.
4. Other Ways to Accrue Miles
In addition to these three types of miles, there are other less popular ways to accrue credit card miles, such as online shopping or eating out at certain restaurants.
Some credit cards offer dining rewards which convert to miles or points, and there are online shopping portals that reward an additional percentage, or a bonus, for making purchases online.
There are also banks, utility companies, and other financial institutions that award new customers with bonus miles as an incentive.
Accruing credit card miles without actually traveling or flying works the same way as any other rewards program where you must use your loyalty account number to get credit for online purchases or dining out.
What's the Standard Credit Card Mile Value?
The exact value of a credit mile is generally difficult to calculate. With many types of rewards and different rewards programs, a mile can have a wide range of values.
For example, 100,000 miles could be worth $1,000 when redeemed for cash back or gift cards. With a little work, you can make those 100,000 miles worth at least twice as much when redeemed for a first-class roundtrip flight.
Anything less than one cent is not considered a good value when it comes to cashing in your points.
So you may have to wait until you find a better deal, promotion, or other incentives to cash in your credit card miles when they have a higher value attached to them.
Here is a table that provides a general idea of what various miles are worth:
Credit Card Point Value by Issuer
| Credit Card Point Value by Issuer | Max Point Value (in cents) | Notes |
| --- | --- | --- |
| American Express Membership Rewards | 2 | When used towards qualifying travel. Different values for statement credits and partner transfers. |
| Barclaycard Arrival Miles | 1.05 | You can pay travel expenses at a rate of 1 mile per cent, and then receive a 5% mile rebate. |
| Capital One | 1 | When used for future/past travel. General statement credits redeem at 0.5 cents per mile. |
| Chase Ultimate Rewards | 1.50 | When booking travel through the Chase UR portal. Statement credits and shop with chase have a value of 1 cent per point. Transferring to partners can increase point value in certain cases. |
| Citi ThankYou Points | 1.6 | When redeeming on American Airlines with Citi Prestige. 1.33-1.25 cents for other travel. 1 cent per point in statement credit. |
| Diners Club Rewards | As high as 2 | You can transfer points to a number of partners at varying rates. |
| US Bank Flexperks | 2 | When redeemed for airfare. Lower values for other redemption options. |
Mile Value by Airline
| Airline | Point Value (in cents) | Notes |
| --- | --- | --- |
| Aeroplan | 1.2-3 | |
| Air France | 1.3 | |
| Alaska Airlines | 2 | |
| American Airlines | 1.7 | |
| ANA | 1.5 | |
| Avianca | 1.7 | |
| British Airways | 1.7 | |
| Delta | 1.2 | |
| Emirates | 1.2 | |
| Frontier Airlines | 1.1 | |
| JetBlue | 1-1.7 | 1 cent per mile for airfare. |
| Singapore Airlines | 1.5 | |
| Southwest | 1.4 | |
| United | 1.5 | |
| Virgin America | 1.5 | |
| Virgin Atlantic | 1.5 | |
Are Credit Card Miles Worth It?
Unless you're diving into the deep end with travel hacking, which is an entirely larger topic altogether, it generally takes a long time to earn enough points or miles through all means mentioned here to cash in for any real rewards.
And once you do earn enough points to cash in for free travel, there's often a processing fee or taxes you must pay when redeeming your miles.
So there's never truly a free travel option that you can redeem from accruing your credit card miles.
Additionally, the exact value of each mile depends on the program you are enrolled with, other methods you use to accrue miles and how you decide to redeem those miles.
You also have to take into consideration any annual fees that come along with the credit card you're choosing to use for accruing points.
Not paying off your credit card balance in full every month could also negate any miles you earn towards free travel by causing you to pay interest fees and late charges if you miss a payment.
Therefore, it's imperative to pay your balance each month and to pay off any credit card debt you may have if you want to see true value in these rewards.
How Can You Get the Most Out of Your Miles?
When determining if signing up for a credit card that awards you with miles towards travel-related purchases is a smart choice, the most important thing to remember is that you should choose a card or loyalty rewards program that you'll use regularly.
There's no use trying to get free travel if you're not going to travel frequently, or have other priorities that take precedence over this goal.
Evaluate your budget and see what categories you spend the most on every month, such as at the supermarket or retail stores, and choose a credit card that rewards the most miles for those categories.
Be sure to compare the annual fees and other benefits so that you can get the most value out of your credit card rewards.
Likewise, when choosing the best airline or hotel loyalty program, since most of them are free, choose the ones that you prefer to travel with most often, or the ones service your local area.
For airlines, check online to see where their "hub" is (often known as their home base), is since this will be the area they service the most often.
The same goes for hotel loyalty programs. Look for the ones that are available along the routes you frequent the most. This way you can maximize your earnings by sticking to one or two usual airlines and hotel chains.
Finally, remember to choose programs and credit cards that will seamlessly work into your lifestyle, so you can ensure maximum miles towards free travel.