How to Choose the Best Travel Rewards Credit Card for You.
Learn how to choose a travel rewards credit card that matches your spending habits and travel preferences to maximize the amount of free travel earned.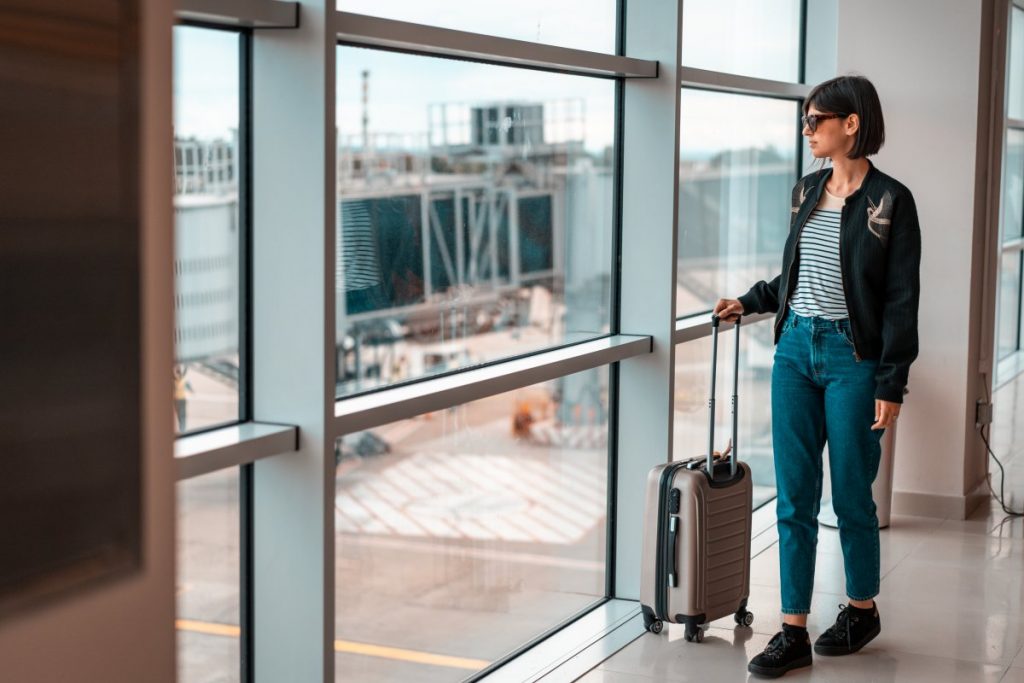 There's an undeniable allure of a luxurious trip to some exotic destination that's been on your bucket list for years. Even sweeter is when you can earn some big rewards on that trip -- allowing you to rack up free travel to further allow you to visit more places across the globe.
Now, picking a travel rewards credit card may be a daunting endeavour.
Savvy consumers can spend a good amount of time trying to figure out which card will allow them to earn the most travel rewards (i.e., free trips).
We're going to help guide you through the process of choosing the best travel rewards credit card for you with a more objective approach.
1. Review Your Previous Travel Spending
Take a deeper look at the 3 to 4 previous trips that you've taken to identify any patterns in your travel spending.
For instance, you might favor a specific airline or hotel. Or, there are certain services and travel perks that might really improve the overall travel experience, such as free checked bags or hotel upgrades.
Here are scenarios in how such an analysis makes a difference:
Brand-favored: You notice that you tend to choose a particular airline for your flights. So, you might consider one of their branded credit cards.
Flexible vacationer: You're not loyal to any brand so a non-branded card with flexible programs is a better choice because it might offer its own travel booking portal (with perks) or it partners with multiple travel brands.
International traveler: If you visit outside of the U.S. regularly, you'd want a card without foreign transaction fees. And, you might want a card that covers the fees for Global Entry or TSA Precheck applications.
More importantly:
You might also discover that you actually don't spend much on travel -- a travel rewards credit card probably isn't the best match if you don't take more than one trip per year. Rather, a cash back credit card may be a better option to maximize rewards on your spending.
2. What Are Your Planned Trips in the Near Future?
Look:
If you're thinking about a travel rewards credit card, you probably have at least one big trip in mind.
So, it's helpful when you have an idea of the next few trips for the next year or two. You can begin to check the prices of flights and lodging now to get an idea of what you're going to spend and how you can maximize the rewards earned on those trips.
And, remember the additional perks that may be useful along the way.
For example, free checked bags, priority boarding, and airport lounge passes can improve your trip significantly.
3. Compare the Annual Fee to Quantifiable Perks
Some of the most lucrative travel rewards credit cards will have high annual fees -- around $500 or more.
Many people rule them out because they don't want to pay anything for a credit card. But, smart spenders will often get enough value from the card's rewards and perks that exceed the annual cost of the annual fee.
If the card offers a rewards program, can you estimate how much those points or miles will be worth based on your card usage patterns?
For example, a travel rewards credit card that offers a bonus category for dining out will be great for someone who eats out frequently and that spending can be turned easily into travel rewards.
Or, if you always check your bag at the airport, some cards offer free checked bags and you might negate the cost of a card's annual fee just by saving on checked bag fees.
The bottom line is that you shouldn't be afraid to pay a hefty annual fee if you're going to gain more value from it.
4. What Ways Can You Maximize Travel Rewards Redemption?
The perks are great and the ability to earn rewards is great.
But, don't forget the actual value of those rewards. The premium travel credit cards often provide various methods to redeem your points or miles and some methods can yield more value than others.
Common approaches are:
Are the points worth more if you redeem them through the issuer's own booking portal?
Can the points be transferred to partnered airlines or hotel loyalty programs?
Can points be combined or transferred to a single account for a single, big redemption?
For example, you might have 100,000 points that are worth approximately $1,000-$1,500 in cash back or a flight. If the card program lets you transfer those points to an airline's frequent flyer program, you might be able to redeem those points for a first-class ticket worth $10,000.
Take these potential rewards that can be generated from the cards under consideration.
Airlines
Most major airlines offer branded credit cards that include perks such as:
Free checked bags
Companion tickets
Priority boarding
In-flight discounts
Additionally, their frequent flyer programs can generate plenty of value from free flights, depending on seat class and travel periods.
Travel rewards credit cards may be partnered with such programs to allow points transfers (transfer ratios may vary).
Hotels
Like airlines, hotel and lodging brands may offer their own branded credit cards with perks such as:
Free additional nights
Early check-in or late checkout
Complimentary breakfast
Room upgrades
Major hotel brands also partner with credit card companies to extend access to their loyalty programs.
Road Trips
Road trips will likely entail concerns such as vehicle rentals, insurance, gas and dining out.
So, be sure to think about those categories when picking a card.
Notably, travel rewards credit cards may provide primary or secondary car rental coverage when you use the card to pay for the rental. This type of coverage can make a big difference if an accident does occur.
Cruises
Typically, cruises will place a hold on your credit card account and connect it to an onboard card/key that charges all onboard purchases to the account. You also need to consider card spending if the cruise docks somewhere else.
Some cruise-branded cards offer perks such as:
Free cruises
Room upgrades
Credits toward onboard experiences
Discounts or credits on shore excursions
If you go on cruises regularly, especially with the same cruise line, the branded cards are worth a look. Otherwise, you might still earn plenty of rewards from a premium travel rewards card.