How to Get Back $450 from Your Travel Credit Card After a Flight Delay
Trip delay reimbursement is a feature of the Chase Sapphire Preferred credit card that can help save money during travel.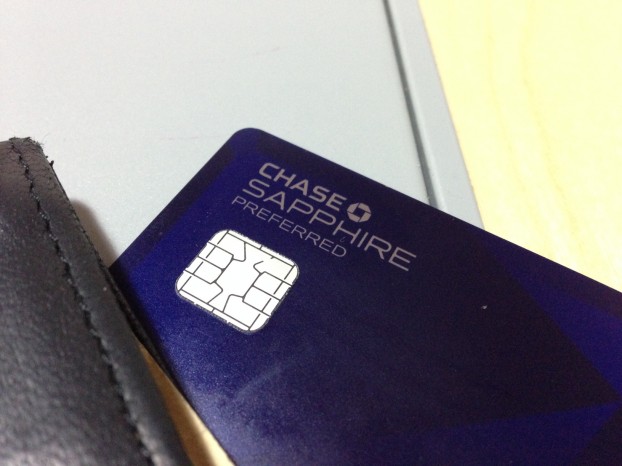 Vacations should be a time for fun and relaxation, but as many frequent travelers know, that isn't always the case.
At times when trips don't go as planned, credit card companies have stepped up to alleviate some of the financial stress that comes as a result.
For Anthony, MyBankTracker's marketing director, his Chase Sapphire Preferred credit card turned out to be a great ally during a recent ski trip in Utah when his return flight was delayed overnight due to a snowstorm.
One of the many travel perks of the Chase Sapphire Preferred is the trip delay reimbursement coverage, which he was able to take advantage of with great success.
It covered many of the expenses that Anthony paid for after learning his flight was delayed.
However, the claims process was arduous and filled with constant back-and-forth communication.
It is not a common task that credit card users deal with, so his experience reveals the good and bad sides of using a card's travel benefits.
Understanding the rules
Anthony paid for his trip using his Chase Sapphire Preferred card, and as a rule, cardholders must do the same in order to reap the benefits of this perk.
The trip delay reimbursement benefit of the Chase Sapphire Preferred card covers up to a maximum of $500 when a trip is delayed by more than 12 hours or requires an overnight stay.
Chase says that the benefit will cover "reasonable" expenses that include, but not limited to meals, lodging, toiletries, medications, and other personal use items that were also charged on the Chase Sapphire Preferredcard.
Preparing the right paperwork
Knowing that he has the trip-delay reimbursement at his disposal, Anthony made a note to keep receipts for all expenditures during the delay. In total, he spent $450 for his extra hotel stay, cab rides, meals, and bar tab.
Upon return from the trip, he immediately called to file a claim, which is actually handled by Visa.
Soon after providing a brief description of his case, he received an emailed claim form to fill out (which he received while still on the phone with Visa).
Then, he called US Airways (now American Airlines) for a statement explaining the cause of the trip delay -- a two-sentence email was sent to him that same day. This is required to file a claim.
In a manilla envelope, he mailed the following documents:
Copies of receipts for claimed expenses
A copy of his US Airways ticket
The printed statement via email from US Airways
The claim forms
Not surprisingly, it was a sizable stack of paper mailed to Visa. (Customers have to file a claim within 60 days following the date of the delay and the paperwork has to be sent in within 100 days of the date of the delay.)
He was later told that itemized receipts were required for some of the expenses. A Chase representative was able to help him retrieve those receipts, but it took about two weeks.
The total requested reimbursement was $450. He was approved for $380.
The remaining $70 was denied because it was spent on alcohol and gratuity, which was probably extracted from the itemized receipts from restaurants and bars.
His claim was paid, in the form of a check, roughly six weeks after all documentation was sent in.
Chase steps up
Anthony did not relent on the $70 in claims that Visa rejected, so he called Chase about the situation, with the hopes that they would make him whole.
And, it turns out that a two-minute phone call to Chase yielded a positive outcome.
With nearly no resistance, the Chase representative agreed to reimburse Anthony with 7,000 Ultimate Rewards points -- the equivalent of $70 if he opted to redeemed the points in the form of cash back.
Since Chase made good on the denied reimbursements, Anthony eventually got the full amount that he asked for in the first place. (The points could actually be worth more since Chase Sapphire Preferred cardholders get to redeem their points for travel with 20% fewer Ultimate Rewards points -- there are other ways to get more from Chase's rewards program.)
Most people would have been happy with whatever amount they could get back. This story is another example that it doesn't hurt to ask.
To give another idea of how long the process took:
Getting the claim form: Immediately during the call
Getting the claim approved: 6 weeks after mailing in forms and documentation
Getting the reimbursement check: 5 days after claim approval
Getting the 7,000 Ultimate Rewards points: Immediately after the call
Despite the time and effort put into filing a claim, and the long wait for the claim to be approved, Anthony felt quite satisfied that his Chase Sapphire Preferred card had his back.
He had originally chosen the card for its lavish travel perks that he felt would be most useful, as he travels frequently, and he didn't mind that it carried a $95 annual fee -- it was worth it.
This is why it's important to consider your habits and lifestyle before actually choosing a credit card.
Forgoing US Airways' flight delay policy
You may ask why Anthony didn't go to US Airways to cover the costs incurred during the flight delay.
For delays that are beyond the control of US Airways, such as bad weather, the airline will not provide hotel accommodations. Instead, passengers are offered a lower rate at a list of nearby partnered hotels and motels.
The policies are similar with other major airlines. For instance, United Airlines will offer food, beverage, snacks, meal vouchers and a distressed passenger rate voucher for a nearby hotel if a passenger's trip is delayed due to uncontrollable events.
Clearly, the trip delay reimbursement benefit of the Chase Sapphire Preferred card covers a larger scope of expenses.
Yes, credit cards get a ton of bad press for being the gateways to insurmountable debt. But, for someone like Anthony, who makes a note to always pay off his balance in full, credit card benefits like trip delay reimbursement turn out to be extremely handy. (Most credit cards out there don't offer such a perk.)
Different From Trip Cancellation/Interruption Insurance
Although they sound very similar, trip delay insurance should not be confused with trip cancellation and trip interruption insurance.
Trip cancellation insurance will cover situations where you have to cancel a trip before it starts. There's a long list of which events will qualify for coverage, but here are some commons ones:
Severe weather
Accidental illness, injury, or death
Change in military orders
The insurance will reimburse you for all the travel expenses that have already been paid for -- up to $10,000 for each trip.
Trip interruption insurance will cover the same situations as trip cancellation insurance.
The difference between the two is that trip interruption insurance takes effect when you're already on your trip. Again, you will be reimbursed up to $10,000 for the unused portion of your prepaid travel expenses.
All credit cards that have the Visa Signature or World Elite MasterCard logos will come with free trip cancellation/trip interruption insurance. The coverage amount and terms may vary by card.
Trip delay insurance is much less common than trip cancellation and trip interruption coverage. It only covers those instances when your trip is merely delayed and not disrupted entirely.
These are the credit cards that offer trip delay protection (note that the delay duration required may differ from card to card):
Credit Cards With Trip Delay Insurance
| Credit card | Coverage up to... | Delay duration (hours) |
| --- | --- | --- |
| Chase Sapphire Preferred | $500 | 12 |
| Citi AAdvantage Gold | $500 | 12 |
| Citi AAdvantage Platinum | $500 | 12 |
| Citi Executive AAdvantage | $500 | 3 |
| Citi Prestige | $500 | 3 |
| Marriott Rewards Premier | $500 | 12 |
| The Ritz-Carlton Rewards Credit Card | $500 | 12 |
| United MileagePlus® Club Card | $500 | 12 |
| United MileagePlus Explorer | $500 | 12 |
Although trip delay coverage can be very valuable, it should not be a major factor in your decision to choose a travel credit card.
It has proven to be useful when you need it, but you can't plan for that. Rather, you should look at the card's rewards program and benefits that you can utilize on a regular basis.
Trip Delay Protection from Travel Insurance Companies
Trip delay coverage isn't just offered through credit card. It can be purchased from various travel insurance companies that sell similar protection.
Some of the biggest names that sell these insurances include:
Allianz
Global Alert
Travel Guard by AIG
Travel Insured International
Travel Insurance Services
Travelex
TravelSafe
Normally, these companies sell travel protection plans in a package that covers trip cancellation, interruption, and delays, in addition to lost baggage, baggage delays, and accidental injury or sickness. You'll be paying for all this coverage -- not just trip delays.
For trip delays in particular, the minimum trip delay, coverage amount, and policy limit can vary.
While credit card trip delay protection policies have coverage limits based on each trip, travel insurance companies impose per-day limits (e.g., a maximum coverage of $100 per day).
The pricing for these protection plans will depend on the duration of your trip and the number people to be covered under the plan.
For example, through Travel Guard by AIG, it costs roughly $50 to cover one traveler for a 7-day trip.
Generally, it is worth purchasing travel protections if you did not use a credit card that offers such benefits and you believe that there is the possibility that they'll come in handy.
You may seriously consider it if you're traveling to places with potentially severe weather, areas with known health hazards, or unstable nations.