What is Covered by Credit Card Insurance
Is your credit card giving you the best travel perks and protections? Read on to find out, and to learn how to find the best travel rewards credit card for you.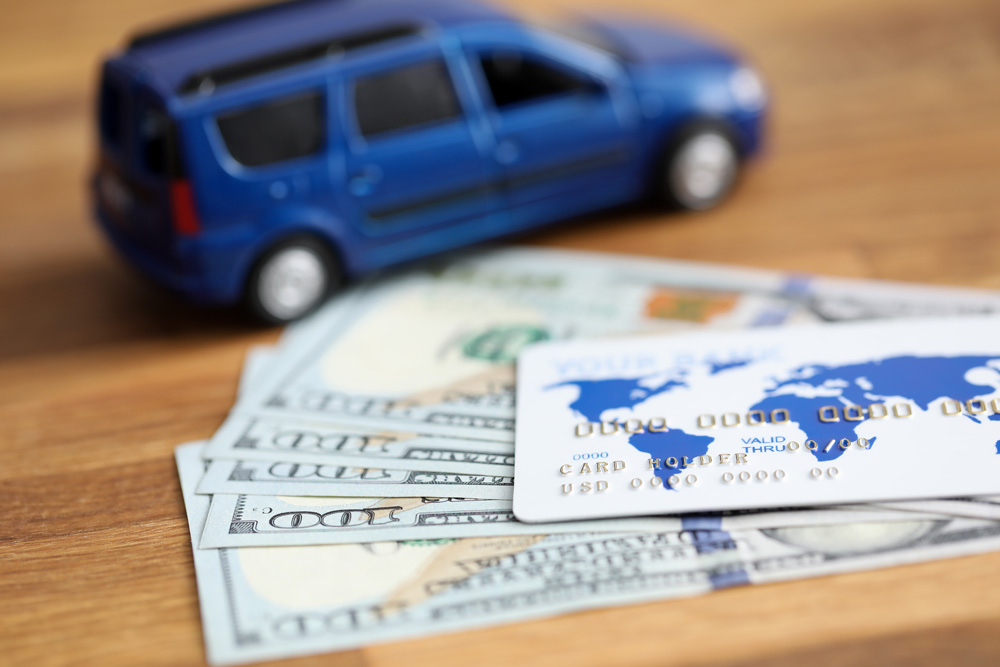 During a busy travel season, credit cards become a lot more than just convenient payment methods.
They also carry consumer-friendly protections that can save you money on travel and cure a few headaches that may arise while you're away.
Below are some handy credit card protections that could be at your disposal during travel seasons.
Tip: Make sure you check the card benefits outlined on your issuers website or handbook to see if you can enjoy these protections before booking your trip. Card benefits, coverage amounts, and eligibility policies will vary from card to card.
Here is a list of Credit Card Protections for Your Travels:
Travel and Emergency Assistance
An emergency can quickly derail an entire trip. That's why it's such a relief that credit cards offer various forms of emergency assistance.
Medical and legal referrals, emergency transportation, and lost luggage assistance are just a few examples of how your credit card issuer can be of help during an emergency.
Lost Baggage and Baggage Delay Coverage
If you've never had your luggage lost or delayed by an airline, then you're a lucky traveler. Many have dealt with this inconvenience, which is why many credit card issuers offer lost baggage and baggage delay coverage insurance.
If you find yourself in a situation in which an airline delays or loses your luggage, the baggage delay insurance will reimburse you.
That way, if you end up needing to purchase a few things until you get your luggage back, you'll know the unexpected buys won't come out of your budget.
This lost baggage coverage reimburses you for damaged or lost luggage up to a certain amount.
If you're traveling with something of extremely high value, you might need to purchase additional insurance through the airline.
Otherwise, this insurance from your credit card can be a huge bonus if you're dealt this frustrating inconvenience by your airline.
Auto Rental Insurance
Going on a road trip? Or think you'll need a car when you fly to your destination?
It's always important to be covered when you rent a car, but don't jump on your car rental company's insurance policy until you've first checked with your credit card issuer.
You might find that you're already covered for free with them, in which case there's no sense in paying for it through the rental company.
Usually, in order to activate the free auto rental insurance through your credit card issuer, you would need to pay for the rental with that credit card.
From there, the coverage often includes collision damage and vehicle theft.
Trip Cancellation and Trip Interruption Coverage
We rarely plan a trip thinking it might get canceled, making it hard to know if we will really need that trip cancellation insurance coverage offered to us when we book.
It seems like such a gamble: pay the money just in case? Or will it end up being a waste of money?
This is a decision you might not have to make, depending on your credit card issuer.
Some credit card issuers offer their own trip cancellation and interruption insurance. Considering how much it can cost for even a simple flight change fee, this is a huge bonus.
Trip cancellation and interruption insurance usually reimburses cardmembers up to a certain amount on prepaid, non-refundable travel costs.
For instance, if your trip was canceled due to a bad storm, you'd be able to recoup some of the expenses that you already paid.
Some credit card issuers even offer trip delay reimbursement that will cover expenses (such as lodging and meals) in the event that a trip is delayed for more than 12 hours. Another great policy to have when the unexpected happens.
Personal Concierge
Wouldn't traveling be so much easier if we could all call on a personal concierge to assist us? Well, depending on your credit card, you might actually have that option.
Some credit cards offer access to a 24-hour personal concierge service.
This service can help you with things like travel arrangements, entertainment planning, shopping needs, and much more.
The concierge agents act just like personal assistants to help you find services and things you need while traveling, which is extremely useful when you're on a trip and want to ensure that it goes as smoothly as possible.
Many travel credit cards, some World MasterCards and all Visa Signature cards offer complimentary personal concierge service.
These Perks Aren't All You Can Get from Your Credit Card When You Travel
Making sure you have a credit card that offers perks like those mentioned above can be a game-changer for your travel experience.
But what about doing more than simply saving money and gaining convenience in the moment?
What if you could use your credit card to actually earn money towards your travel (or perhaps even travel for free)?
You can.
When you pick the right credit card, you can not only get benefits that help you in times of emergencies, you can also earn rewards to travel for less (and sometimes even for free).
Here are a few travel rewards credit cards that are currently helping people like you take trips of a lifetime on a realistic budget:
Chase Sapphire Preferred Card
The Chase Sapphire Preferred Card is the choice to make if foreign travel is high on your list.
Although it comes with an annual fee that, in the years to follow, may well pay for itself many times over in rewards.
When you sign up for the Chase Sapphire Preferred Card, you'll immediately get a bonus and access to a portal that enables you to cash in on various types of rewards.
The rewards structure is one that's straightforward and easy to understand: you get 3 points for every $1 spent on restaurants and 2 points for every $1 spent on travel--1 point for every other $1 you spend.
Plus, with this card, you can transfer points to partnered airline and hotel frequent traveler programs, giving you even more options to save.
The Chase Sapphire Preferred Card doesn't just offer a great rewards program for travel and many of the costs that come with it, it also saves you money on travel by not charging foreign transaction fees (a small fee that can add up pretty quickly when you're away and swiping your card for every purchase).
Chase Sapphire Reserve
Chase Sapphire Reserve could be considered a higher-tier version of Chase Sapphire Preferred.
For a higher annual fee of $550, you also get:
$300 in annual travel statement credits
Up to a $100 credit toward your Global Entry/TSA PreCheck application
Complimentary Priority Pass Select airport lounge membership
Lyft and DoorDash perks
And, each point is worth 1.5 cents when redeemed for travel through Chase Ultimate Rewards.
Capital One Venture Rewards Credit Card
The Capital One Venture Rewards Credit Card card has many of the great features of other travel rewards credit cards.
You won't be charged for foreign transaction fees if you use this card and you can earn a bonus if you reach a specified spending threshold within a certain period of time.
That means you can use this card to both book and save on your travel, helping you not just on your upcoming trip, but trips to come in the future.
The rewards and redemption process for The Capital One Venture Rewards credit card is also wonderfully simple.
You get 2 miles for every $1 you spend, with no limits. You can also choose to book your travel through Capital One or on your own, the latter meaning you can get your rewards in the form of statement credits for travel booked on other websites.
Never Travel for Full Price Again
Whether you're taking advantage of the many travel perks and protections provided by your credit card or you're using your credit card to earn rewards for travel, never travel for full price again.
There are too many options in place to help you save money, save time, and earn rewards on your travel to justify using your hard-earned money to pay for skyrocketing travel costs.
Airline miles, points for hotels, insurance perks, and more mean that little card in your wallet can turn your travel dreams into a reality - if you pick the right credit card that is.
If you're in the market for a new credit card, carefully research your options so you can find the card that will work the best for you.
And, when you start using your card, don't forget to pay your balance in full every month.
Travel or other rewards won't get you very far if you're paying for them in the form of high interest rates and charges each month.