The Best Credit Cards for Foreign Travel Expenses of 2023
It's important to have your finances in order before you travel. Here are some of the best financial products for traveling abroad for rewards and minimal fees.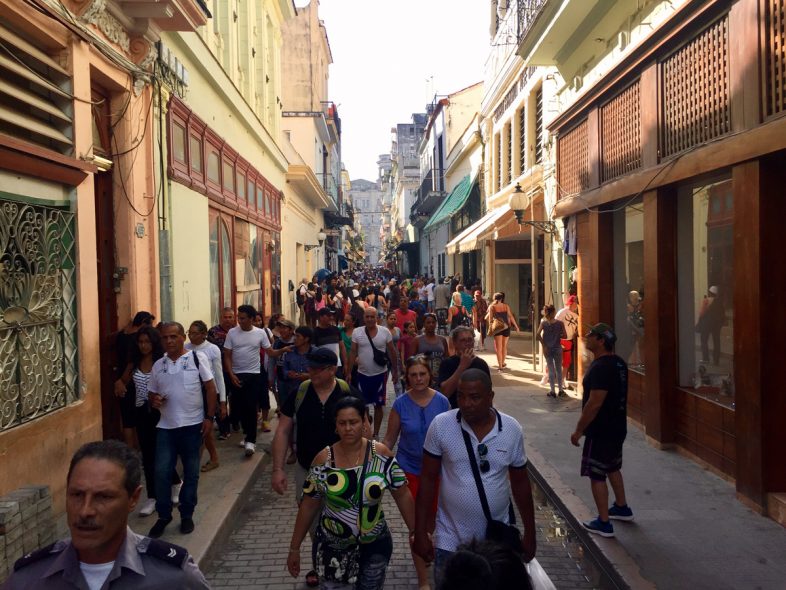 It's no secret that international travel isn't cheap. U.S. travelers spend a combined billions of dollars on trips abroad.
Airfare easily surpasses $1,000 per ticket on most flights - not counting ground transportation and hotel accommodations.
But, savvy spenders can take advantage of tools to save money the next time they plan on foreign travel.
With the right credit card, frequent international travelers can benefit from rewards and travel perks for a cheaper and more comfortable trip.
We've picked the best travel credit cards for these globetrotters:
The Best Credit Cards for Foreign Travel
Even when you know what features to look for, there are a lot of options and searching for your ideal card can feel overwhelming. Start with our selection of the best credit cards for traveling abroad to make your search easier.
Chase Sapphire Preferred Card
Chase Sapphire Preferred Card is an excellent choice if you love traveling abroad.
Chase Sapphire Preferred Card often offers a large sign-up bonus that is good for hundreds of dollars in free travel.
Those points are stretched further when you redeem them across multiple airline and hotel partners through Chase's Ultimate Rewards portal.
You can earn more reward points based on your spending, especially on travel and dining out.
Keep in mind that when you redeem points, they are worth more when you use them for travel through Ultimate Rewards - but you also have the option of receiving cash back, gift cards, and more.
The card does come with a $95 annual fee, but there are no foreign transaction fees, which means savings for the times when you swipe the card abroad.
Other nifty perks include free personal concierge and trip delay/interruption coverage.
Check out the review of Chase Sapphire Preferred.
Capital One Venture Rewards Credit Card
is a popular travel rewards credit card for it's simple rewards program.
Every purchase earns 2 miles per dollar spent and the miles can be redeemed as statement credits toward past travel purchases.
Additionally, cardmembers receive up to $100 in a statement credit toward Global Entry or TSA Precheck.
The card has an annual fee of $95.
Read the editorial review of the Capital One Venture Rewards card.
Capital One Quicksilver Cash Rewards Credit Card
offers something a little different than most credit cards for traveling abroad.
There is no annual fee at all and Capital One does not charge any foreign transaction fees.
You can earn 1.5% cash back for every dollar you spend.
Read the full review of the Capital One Quicksilver card.
What the Best Credit Card for Traveling Abroad Looks Like
If you charge more than you can afford to repay, carry balances, and fail to take advantage of a card's features, credit cards can lead to financial trouble.
But, if you only charge what you budget to spend, pay your bill in full, and choose the right credit card, you save money and keep more cash in your pocket.
Before you think about finding the best credit card for foreign travel, make sure that you can manage your cash flow and lines of credit.
If you know you can use your plastic responsibly, here's what you'll want to look for when evaluating the best credit cards for travel abroad:
Useful Rewards
Look for cards that provide you with miles for various airlines or hotel chains to give you flexibility and reduce the cost of the most expensive parts of traveling. Many will provide sign-up reward bonuses.
Low Fees
Most rewards credit cards will come with fees, so take this into consideration.
Find a card with fees that either pay for themselves in benefits or rewards, one that waives the fee for the first year, or one with a fee you can manage.
Be aware of other costs, too. The best credit cards for foreign travel won't have foreign transaction fees.
Security
The last thing you want is to have an issue with your card - and your ability to make purchases - while you're overseas.
Nearly all travel rewards credit cards should have EMV chips for card transaction security.
Understanding Foreign Transaction Fees and Card Security
The value of useful rewards is clear: you can redeem points earned through spending you would have done anyway for things like airline tickets and hotel stays.
This means you exchange points for travel expenses instead of exchanging cash for those purchases, saving you money.
But what about things like foreign transaction fees and EMV chip security?
Credit card companies charge foreign transaction fees when you use a US-issued credit card on purchases outside of the US. Some card issuers include this fee to cover the costs of converting currency.
When a credit card comes with a foreign transaction fee, the cost usually runs around 3% per purchase.
And that's why selecting a card without this fee is important. These charges add up over time, and the purpose of the best credit card for travel abroad is saving money -- not costing you more.
Use EMV Chips for Safer International Shopping
When it comes to card security, EMV chips offer more protection against fraudulent credit card use.
EMV stands for Europay, MasterCard, and Visa -- the three companies that originally developed and implemented the technology.
An EMV chip is a microchip embedded into the credit card that makes it very difficult for criminals to steal information from the transaction data.
This makes credit cards with EMV chips more secure than traditional magnetic strips that don't scramble the payment data in this way.
Information stored on the strip is easier to "skim," or copy and steal, than data on the microchip.
You may not notice cheap credit card skimmers disguised as normal places to swipe your card when you travel abroad -- but if you have an EMV chipped card, you have less to worry about.
What to Know Before Using Your Credit Card Internationally
Once you've selected the best credit card for traveling abroad, make sure you understand the best way to use that card before you embark on your next adventure.
First, contact your credit card company ahead of your trip. Let them know that you plan to travel internationally, and tell them where you plan to go and use your card.
If the credit card company doesn't know you plan to travel to a foreign country, it may flag your spending there as suspicious and suspend your card in an effort to protect you.
Of course, this could put you in a major bind - so alert your credit card company ahead of time. Some companies will let you submit travel alerts through your online account, and others require you to call using the customer service number.
Here are some tips to keep in mind:
What to do if you lose your card
It's always a good idea to keep your bank's contact information ready for times that you lose your card. Many companies will also expedite a new card to replace your lost one for free.
Bring another credit card with you
Just in case, carry another credit card with you that you can use as a backup. Pack it separately from the card you plan to use.
This will help protect you if your card is lost, stolen, or declined. Plan to have some amount of cash on hand, too.
Picking the currency at checkout
Finally, when it comes time to use your credit card, many vendors will ask if you want the charge to be in the local currency or in US dollars.
Choose local currency: if you have one of the best credit cards for foreign travel, you won't be hit with a foreign transaction fee and you'll avoid any merchants who may manipulate exchange rates.