8 Best Store Credit Cards of 2023
The best store credit cards provide high amounts of rewards and savings for loyal shoppers. Many store credit cards are not worth it -- see the ones that are.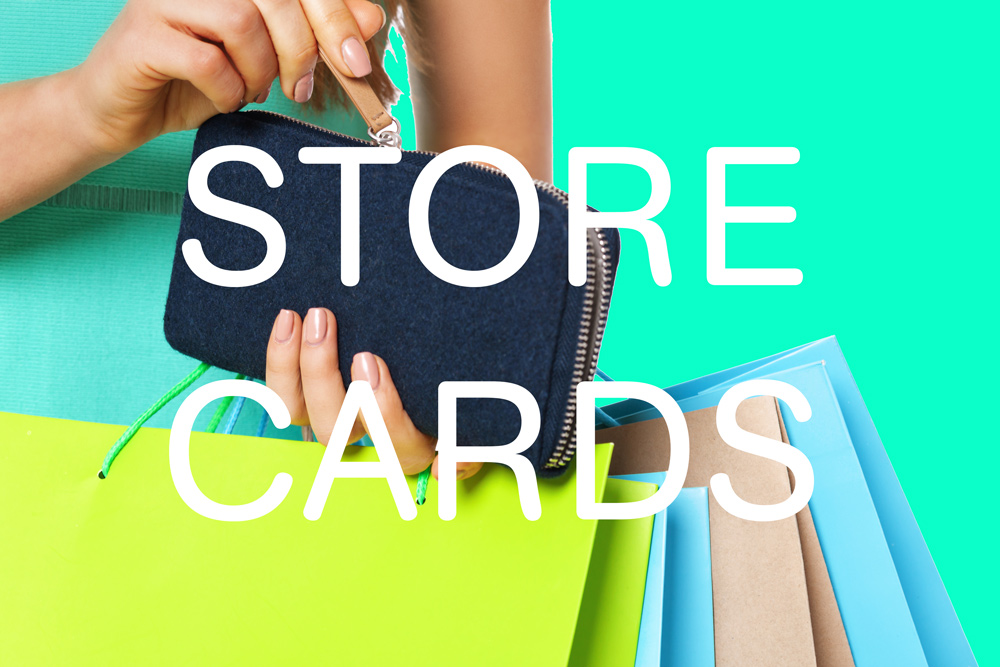 How many times have you gone to the checkout counter at a store and been offered an extra percentage off your entire purchase simply by opening a store credit card? Probably every time you shop.
The clerk tries to upsell you the card by offering what may be an appealing discount and many times it works perfectly.
However, opening a store credit card requires more than just a few minutes of impulsive consideration.
Some shoppers will be quick to say 'no thanks', while others may end up opening more store credit account than they can afford.
Best Store Credit Cards to Consider
Many of the major retailers offer their own store credit cards.
Depending on your personal shopping habits, you'll want to figure out where you shop most often and take a look at the different terms and rates each store offers through their credit card.
Some of the best store credit cards are listed below but don't forget to ask questions to open a card at your favorite stores the next time you check out.
1. My Best Buy Visa Card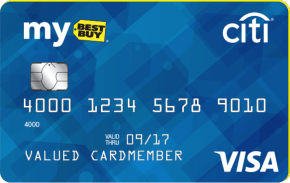 For all of your electronic needs, Best Buy offers a credit card with an initial reduced interest rate for 6 to 48 months depending on purchase totals.
For instance, all major appliance purchases $500 or higher enjoy an 18-month financing period.
Receive 10% back in rewards on the initial purchase and 2.5 reward points through the My Best Buy program for every dollar spent.
For every 250 points earned, a $5 reward certificate is applied.
Card membership also offers exclusive deals and discounts throughout the year and free shipping for purchases totaling $35 or higher.
2. Home Depot Consumer Credit Card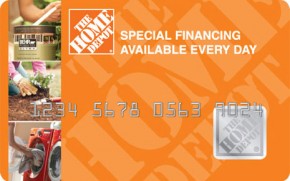 If you spend a lot of time wandering the aisles of Home Depot for home improvement supplies, the Home Depot Consumer Credit Card may be worth a look.
The card offers 0% interest rate for the first 6-12 months depending on purchase total and type.
For example, any Installed Water Treatment purchase totally $299 or higher offers no interest for 12 months.
The Home Depot Consumer Credit Card does not charge an annual fee and there is no additional rewards program.
3. Walmart Store Card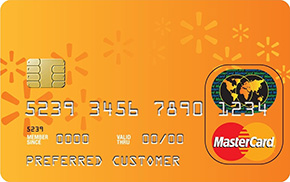 Walmart offers a large selection of products ranging from groceries and clothing to car parts and school supplies.
The Walmart Store Card offers an initial savings of $25 on a $75 purchase at the time the card is opened.
Introductory APR is 0% for the first 6-24 months based on purchase totals. Additional rewards include a 5-cent per gallon savings on gasoline purchases at participating Walmart gas stations.
The card offers $0 Fraud Liability and a free monthly FICO score when card members enroll in online electronic statements.
4. GAP Store Card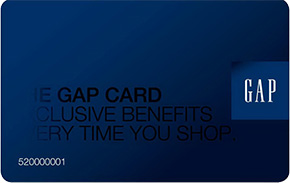 GAP's clothing store credit card is versatile. It can be used for purchases and to earn rewards at Gap, Old Navy, Banana Republic, and Athleta at both in-store locations and online.
The initial discount for opening an account is 15% off total purchases.
An extra 500 points are earned when an email address is provided with registration and when cardholders sign up for paperless monthly statements.
Card rewards include 5 points for every $1 spent and a $5 Reward Card for every 500 points earned.
When 5,000 points are earned in a calendar year, additional benefits through Gap Silver Status program are earned including 20% quarterly bonus reward points and free shipping for online purchases.
Cardholders also receive exclusive benefits including 10% Tuesdays at Gap stores and gap.com. Special events and discounts are offered throughout the year including extra savings on birthdays.
5. Staples Credit Card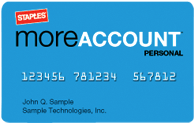 For office supply purchases, Staples offers 5% back in rewards on all purchases.
The introductory APR is 0% for 6-18 months based on total purchase.
Staples Rewards members are also entitled to free shipping every day. There are no annual fees on the Staples credit card.
Online Store Credit Cards
Online-only stores also offer credit cards with rewards programs and benefits. Popular online store cards include:
6. Amazon Store Credit Card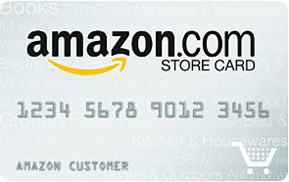 Amazon offers an initial $10 gift card which automatically is uploaded into your Amazon.com account when the credit card application is approved.
Join Amazon Prime and earn 5% back on all purchases every day.
The rewards earned are applied as statement credits.
Introductory APR offered is 0% for 6-24 months based on purchase totals. The card also offers $0 Fraud Liability and exclusive financing offers.
7. Barclaycard Visa with Apple Rewards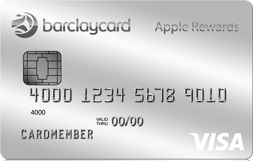 Apple offers rewards including 3 points on every $1 spent at Apple and iTunes.
When 2,500 Apple Rewards points are reached, a $25 Apple or iTunes gift card is awarded automatically.
Additional points can be earned at restaurants (2 points for each $1) and on all other purchases (1 point for each $1).
Introductory APR offered is 0% for 6-18 months depending on purchase total.
The Apple credit card is officially named the Barclaycard Visa and was designed to offer special financing options on the initial purchase of Apple products.
8. Overstock Store Credit Card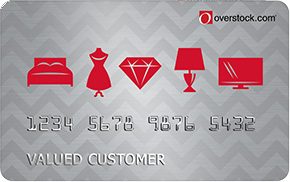 Overstock.com offers a little bit of everything. The store credit card has an introductory offer of 10% off the first purchase.
Introductory special financing rates up to 24 months is available based on purchase amount.
Cardmembers receive special promotional offers throughout the year.
Best Store Credit Cards
| Best Store Credit Cards | Rewards | APR | Annual Fee |
| --- | --- | --- | --- |
| Best Buy® Store Card | 5% back or 2.5 points for every $1 spent on eligible purchases | 0% (for 6 months on purchases $199 and up; 12 months for $399 and up) | $0 |
| Home Depot® Credit Card | No rewards program | 0% (for 6-12 months) | $0 |
| Walmart® Store Card | 5-cent per gallon savings on Walmart gas stations | 0% (for 6-24 months) | $0 |
| GAP Store Card | 5 points per $1 spent | 24.99% | $0 |
| Staples® Credit Card | 5% cash back | 0% (for 6-18 months) | $0 |
| Amazon Store Credit Card | 5% cash back with Amazon Prime | 0% (for 6-24 months) | $0 |
| Apple Store Credit Card | 3 points per $1 at Apple & iTunes | 0% (for 6-18 months) | $0 |
| Overstock™ Store Credit Card | 1% on non-Overstock purchases, 8% Overstock purchases | 0% (for 6 months) | $0 |
When It's Worth a "Yes"
Credit cards are not inherently evil and when used correctly, can actually help save you money especially in the case of store credit cards.
For places you regularly shop and spend a fair amount of money, the initial discount and subsequent benefits can save you hundreds or thousands of dollars over the years.
It may not be worth your time to open an account at a store you rarely visit, take a closer look at the math with cards at the stores you shop infrequently.
Overall Store Credit Card Benefits
When you open a store credit card, you increase the overall limit you have on credit.
If you make one purchase a month on the store credit card, you keep the amount of credit you are utilizing low.
Credit scoring agencies look at the percentage of credit you are using on your card and as long as it is below 30% of your total credit, you are not tagged as a risky borrower.
With consistent payments, you can also look forward to a credit increase which further will reduce your credit utilization percentage. Additionally, your additional line of credit can give your overall credit score a boost.
While store credit cards may be easy to get, keep in mind the interest rates on clothing store credit cards and department store cards will be higher than other types of cards.
Easy Store Credit Application
Applying for a store credit card doesn't take a lot of time to complete. Approvals are typically offered in just a few minutes as part of your checkout process.
If you plan to use your store credit card as a means to boost your overall score, another perk of applying for a store credit card is you don't need to already have a near-perfect score.
Lenders accept lower credit scores for store credit card accounts than they would for major credit cards, loans, and mortgages.
By opening a store account when you have a relatively low credit score, you can use it to rebuild your credit history and increase your score.
Once approved, your credit limit will increase and your utilization percentage will go down, opening the door for better credit in the future.
Of course, this strategy requires cardholders to use the card responsibly. By making one purchase a month and paying it off in full will, over time, help to rebuild your overall credit.
On the reverse side, if you overspend and carry a balance month to month, the new store credit card may further harm your score.
Alternatives to Store Credit Cards
The potential benefits of a store credit card are tempting, especially when you're standing at the register with a cart full of goodies.
The discount you get on that first purchase can lead you to sign for the new store credit card, but retailer specific cards are rarely as good of a deal as general cash back credit cards.
Store card benefits are often restricted to a specific store, which leads to a tendency to have more cards in your wallet (and on your credit report) than you really need.
Chase Freedom
The offers 5% cash back on bonus categories that change quarterly – but include popular department stores, Amazon, and restaurants.
All other purchases give you a steady 1% cash back on all purchases.
Thanks to no annual fee, this card is a great all-around credit card that is likely to offer better benefits than a store credit card.
Read the Chase Freedom Credit Card editor's review.
Citi Double Cash
The  is a simple, versatile cash back credit card that is suitable for all shopping.
You can earn 1% cash back on all purchases and another 1% cash back when you pay your account balance. Effectively, you can earn 2% cash back on all spending.
Read the Citi Double Cash Credit Card editor's review.
The Bottom Line
Store credit cards that are easy to get approved for may offer additional benefits for boosting your credit score.
Many department store credit cards for bad credit allow you to make the purchases you need and when used responsibly, will help you to reduce your overall credit utilization ratios.
There are a number of stores that offer credit cards right at checkout for your convenience.
Weigh the pros and cons of the initial discount along with the regular APR at the store you most frequently shop.
Opening credit accounts at a few of your favorite stores can be advantageous to your credit report but opening too many, especially over a short period of time, can have the opposite effect, dragging down your credit score in the long run.
If you already have bad credit, applying for one or two store credit cards can be effective for improving your score.
Make sure the total amount of your purchases each month can be paid in full to maximize your credit rebuilding strategy.