The Best Credit Cards for Healthcare Expenses
Having a trouble paying a medical expense? One of the best healthcare credit cards could make sure you get the care without an expensive upfront bill.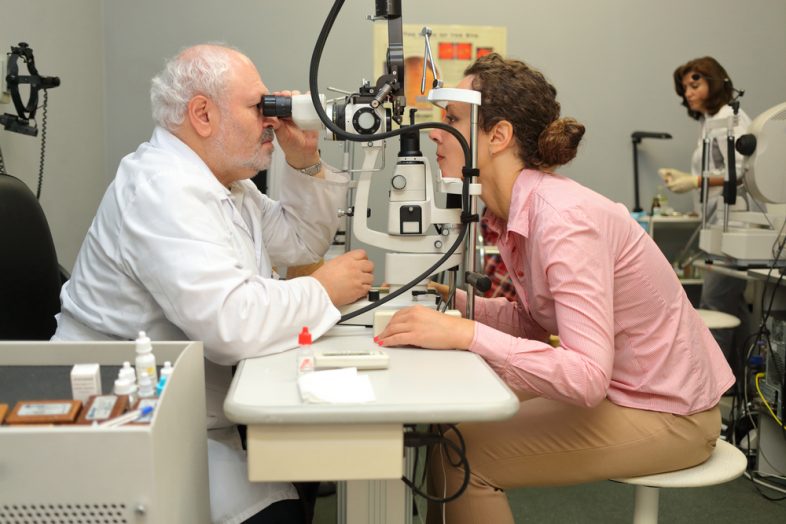 Are you having trouble paying for your medical bills or looking for ways to pay it over time?
We will help you to find the best credit card choices that match your financial needs.
Medical bills can be a serious drag on your budget if you don't have the cash to pay them off all at once.
When you can't come up with the money, you run the risk of having the debt end up in collections. That's bad news since it can cause major damage to your credit score.
When the pressure is on to pay for mounting medical expenses, a healthcare credit card (or medical credit card) can save the day.
There are a few different medical credit cards to choose from but they're not exactly alike. If you're in the market for one of these cards, find out which ones earned our seal of approval.
Here's how it works:
Healthcare Credit Card Basics
First things first, let's talk about what a healthcare credit card is and how it works.
These cards are like other credit cards with one major exception—they're designed to help you pay for medical expenses. That means you can't use them to pick up groceries or earn airline miles.
As far as what you can use a healthcare credit card for, it varies from card to card. Generally, these cards can help you pay for things like:
Dental care
Orthodontics
Vision care
Hearing care
Cosmetic surgery
Each card issuer sets its own guidelines for what is and isn't covered.
They also determine where you can use them. Unlike a regular Visa or MasterCard, which can be used anywhere, you can only use a healthcare credit card to pay for medical expenses at a provider that accepts the card.
Here's the deal:
Promotional financing
Healthcare credit cards are attractive to people who want to avoid paying any kind of interest on their medical debt.
That's because they often come with a promotional financing offer that features a low annual percentage rate (APR).
This is the rate that determines what the cost of borrowing is if you carry a balance over the course of a year.
Promotional financing can work a couple of different ways. First, you could take advantage of a 0% APR on your medical expenses for a short period of time.
That said:
With this kind of offer, you might have anywhere from 6 to 18 months to pay off the balance before the regular APR takes effect.
The alternative is paying a low fixed rate but getting a longer repayment period. For instance, you might pay have to pay high APR but you'll get up to 60 months to pay it off.
So:
Figuring out which one is better depends on how big of a bill you're looking at.
If it's just a few hundred dollars, short-term financing is the way to go.
If it's in the thousands, on the other hand, stretching it out over a longer time frame can make the payments lower so they're more manageable.
Medical Credit Providers
Provider
Details
CareCredit
by Synchrony Bank
No Interest If Paid In Full Within 6, 12, 18 or 24 Months
Wells Fargo Health Advantage®
The Wells Fargo Health Advantage credit card program offers reduced rate equal payment promotions, low pricing on many of the most popular promotions, and a competitive Annual Percentage Rate (APR).
MedKey
MedKey's affordable financing option gives you 90 days interest free on each new charge, and a low APR thereafter.
iCare Financial
iCare Financial is a full-service consumer financial organization in dental, medical, automotive and consumer service verticals.
AccessOne
AccessOne offers customized payment plans you can realistically manage, with no credit reporting, no hidden costs or fear of collections.
The question is:
What Are the Best Healthcare Credit Cards?
Healthcare credit cards aren't all the same and before you decide on one, it helps to know how they stack up. To make your decision easier, we've got the scoop on four top medical credit card options.
CareCredit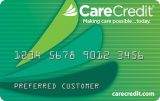 CareCredit is accepted by more than 175,000 healthcare providers and it can be used for a laundry list of medical expenses.
Some of the things you can charge to the card include:
Regular dental check-ups
Cosmetic dentistry
Hearing devices
Noise-canceling headphones purchased at the doctor's office
Eye exams and glasses
LASIK surgery
Cosmetic surgery, including Botox
Lap band weight loss surgery
Sleep studies
Veterinary care
You can apply for a CareCredit card online or over the phone.
You'll need to provide your name, address, date of birth and Social Security number.
If you want to open a joint account or add an authorized user, you'll need to give CareCredit the same information for them as well.
You've got two ways to pay with your CareCredit card. You can either go the zero-interest route for 6, 12, 18 or 24 months or pay a low fixed rate for 24, 36, 48 or 60 months.
If you choose 0% financing, you have to charge at least $200 to qualify.
The minimum charge is $1,000 for fixed-rate financing under 60 months. If you need to stretch it out for the full five years, you have to spend at least $2,500 to get the low promotional rate.
That said:
What are the downsides?
One thing to note is that promotional financing isn't available on every type of service. You'll need to check with your doctor first to make sure what you're planning to charge is eligible for a promotional offer.
If it's not, you'll be stuck paying the regular purchase APR, which could be a bit higher than what most regular credit cards charge.
If it takes you a while to pay the card off, the interest can eat a big hole in your pocket.
Wells Fargo Health Advantage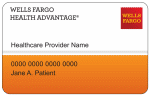 The Wells Fargo Health Advantage card is worth a look if you've already got a credit card or loan through Wells Fargo.
ells Fargo does check your credit when you apply but the application process is quick so you'll know right away if you qualify.
This card can be used for:
General and cosmetic dentistry
Oral surgery
Pediatric Dentistry
Hearing services
Hearing devices
LASIK
Refractive surgery
Veterinary care
One thing that sets this card apart from the CareCredit card is the way the financing works. Instead of a 0% APR, you get a competitive fixed rate with the ability to pay over time.
Another nice perk of this card is having access to your FICO credit score. Eligible cardholders can check their scores through the Wells Fargo mobile banking app at no cost.
That's great if you're using your healthcare credit card to build up your credit and you want to keep tabs on how you're doing.
Now:
What are the downsides?
The Wells Fargo Health Advantage card has some limitations in terms of how you can use it.
You can't charge cosmetic procedures or weight-loss surgery, for example. The fact that there's no 0% promotional financing available is also a drawback if you were hoping to get out of paying interest.
AccessOne MedCard
Last but not least is the AccessOne MedCard. Unlike the other three, this card doesn't require a credit check and no application is denied.
That's a plus if you don't have the best credit history and you're worried about being turned down.
This card lets you pay zero interest for 12 months, with equal monthly payments or spread the payments out over a longer period of time with a low rate.
AccessOne doesn't report your account activity to the credit bureaus so your score won't take a hit if you pay late. That's reassuring if you have trouble making the payment one month.
What are the downsides?
The AccessOne MedCard isn't as widely accepted as other healthcare credit cards. The card can only be used at selected healthcare facilities in a handful of states in the southeast.
That's bad news if you live in a different part of the country. The fact that it doesn't report to the credit bureaus is also a drawback since it means you can't use this card to improve your credit score.
You might be wondering:
How to Choose a Healthcare Credit Card
If you're not sure which card is the best fit, here are some tips for narrowing it down:
Compare the financing terms
The four cards listed here all work differently when it comes to financing. Looking at every financing option can steer you towards the one that offers the most favorable terms.
Check what's covered
Beyond the financing, you also need to make sure what you want to charge is covered.
You don't want to go to the trouble of applying for a particular card only to find out that the procedure you need isn't eligible for promotional financing.
Scan the provider list
Healthcare credit cards aren't universally accepted so it helps to know which doctors and medical offices will accept which cards. You don't want to limit your ability to use the card by picking the wrong one.
Use the card responsibly
If you pick a card that reports to the credit bureaus, don't rack up a high balance. Pay your bill on time each month and don't max out the card if you can avoid it.
Don't be quick to close your account if you pay it off either. That could backfire and hurt your score in the long run.
What's the bottom line?
If a healthcare credit card doesn't appear to be the best option, you may be better off with a regular low-interest credit card or personal loan.