Medical Credit vs. Regular Credit Cards: Which is Better?
Using medical credit cards for paying out of pocket for health care could be inviting an incurable financial disaster.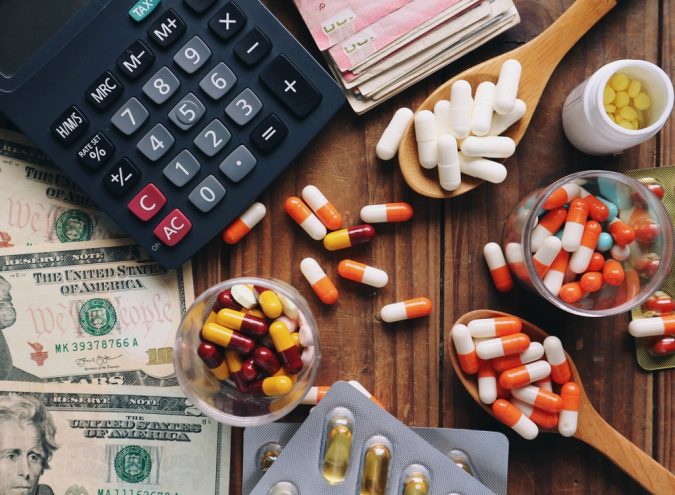 Despite the enactment of the Affordable Care Act, Americans continue to pay% out of pocket for health care. They are increasingly turning to medical credit cards to fill gaps in their coverage caused by higher deductibles and a growing number of elective surgeries. You might be one of those many Americans, especially if you are younger and don't have the best health insurance (or maybe none at all).
Maybe you're lacking sufficient emergency savings to pay for a costly medical procedure -- and if you are underinsured or have a really high deductible, you should be aware of how medical credit cards work. Should you apply for a medical credit card, simply reach for the cards you already have in your wallet, or should you apply for a new credit card all together? It's a sticky situation to be in, and on the surface, it may seem as though medical credit cards would address an urgent medical issue that you would otherwise have trouble paying for upfront.
Medical credit cards should carry clear warnings about the risks and costs associated with their use.
CareCredit, owned by Synchrony Bank, the biggest issuer of medical credit cards, boasts some 4 million subscribers who use the cards to help pay for such procedures as dental implants, orthodontic care, plastic surgery, non-surgical weight loss treatments, Lasik, chiropractic adjustments, sleep apnea treatments and a whole host of other medical services.
Medical Credit Providers
Provider
Details
CareCredit
by Synchrony Bank
No Interest If Paid In Full Within 6, 12, 18 or 24 Months
Wells Fargo Health Advantage®
The Wells Fargo Health Advantage credit card program offers reduced rate equal payment promotions, low pricing on many of the most popular promotions, and a competitive Annual Percentage Rate (APR).
MedKey
MedKey's affordable financing option gives you 90 days interest free on each new charge, and a low APR thereafter.
iCare Financial
iCare Financial is a full-service consumer financial organization in dental, medical, automotive and consumer service verticals.
AccessOne
AccessOne offers customized payment plans you can realistically manage, with no credit reporting, no hidden costs or fear of collections.
Health care providers love these medical credit cards because the cards drive more business their way. They almost always get paid right away, and should the patient miss or default on a payment, collecting the bill becomes the medical card issuer's problem, not theirs.
Just as a doctor might discuss in advance with the patient the potential plusses and minuses of a particular procedure, let's examine both the selling points and potential disadvantages that medical credit cards feature. Then we'll write out our prescription.
How medical credit cards differ from regular credit cards
If you walked into the doctor's office in excruciating pain and were told by the admitting staff that you could be seen immediately if you simply signed up for a medical credit card on the spot, no doubt you'd be very interested. At the same time, you might want to know why you shouldn't simply reach for a credit card already in your wallet. Here's the pitch you might hear:
Although both a regular credit card and medical card might offer low or zero interest promotional offers, some medical credit cards offer promotional periods that extend as long as five years. Find a regular credit card that does that! Usually with a zero-interest program, you don't pay any interest as long as you pay back your loan during the promotional period.
By paying for a procedure with your current card, you may approach your maximum credit limit or even exceed it, seriously damaging your credit score. By contrast, a medical card is designed exclusively to pay for medical procedures; that's why, it's easier to qualify for than other credit cards. Indeed, one medical card issuer, AccessOne MedCard advertises on its website to be as inclusive as possible. Many issuers base their credit decisions more on your current employment than on your credit history. So, if you have a job, but your credit is marginal, you'll still qualify.
Unlike most regular credit cards, you don't have to pay any account-opening or yearly fees to keep the account open.
Teaser and promotional rates
If you have a missing tooth wreaking havoc with your smile or envision yourself on the cover of Vogue after your weight-loss surgery, you likely won't parse all the fine print that accompanies every medical credit card contract. Just like when you sign up for a credit card, you should pore over the agreement and do so several times because the language and legalese can be complex and extremely confusing.
Most important, you need to understand precisely how those teaser rates or promotional periods work. They, in fact, mean that if you pay back all the money you owe before the promotional period expires, you won't have to pay back any interest. If, however, you miss the deadline -- if you don't pay your full balance by the end of the zero-interest period -- you will be charged interest, not just on your remaining balance, but on the original purchase amount.
If even a $1 balance remains on your account at the end of your interest-free period, you'll pay interest on the amount that you financed from the first day of your loan. So, what you thought was an interest-free loan of $5,000 for two years, can suddenly become a 27 percent loan of $5,000 for two years. That high rate is within the realm of what many medical credit card issuers charge.
Therefore, to your remaining balance, you can also add another $1,526 in interest (two years of interest at 27 percent).
You can also trigger interest-rate charges by not making your minimum payment one month. This scenario could also unfold with a regular credit card, but because medical bills often involve large sums, you could be on the hook for hundreds, if not thousands of extra dollars.
All things considered, if you were presented the above information while you were of a clear and calm mind, and you accepted the terms, you should have no complaints if you can't pay back what you borrowed during the promotional period. As with taking out a regular credit card, you knew what you were getting into.
But the truth is, many consumers who take out medical credit cards sign up for them when they're most vulnerable, when they're in pain at the office of their doctor or dental practitioner. They don't fully understand that their health care providers, whom they trust for medical care, are also peddling credit cards. They don't realize that the healing hands of their health care providers could actually be making them financially sick.
Moreover, those who don't fully comprehend the significance of what they're signing up for may become vulnerable to medical upselling by agreeing to other expensive add-on procedures they don't need. They've been cleared to use the card, their thinking goes, so why not get an extra nip or tuck!
Our prescription: medical credit cards vs. regular credit cards
Now that you've been exposed to some of the pros and cons of using medical credit cards, you should have more information to help you decide if these products are right for you.
Our recommendation, however, is for you to use them only as a last resort. Rather than taking the deferred-interest option, which will go sky-high if you void the medical card agreement, pay for your procedure with a lower interest, non-medical credit card.
One of the added benefits of using a regular credit card is that you can help build your credit while you pay it back -- something the medical card probably can't offer, since they don't really consider credit worthiness when issuing cards. You can find the best cards on our credit card page.
Or better still, first try to negotiate a payment plan with your medical provider. Many hospitals and doctors offices will set up informal monthly payment plans, allowing you to pay over time without a credit agreement and often without interest. The negotiated non-credit card price should also be in the same neighborhood as the discounted price that health insurance companies typically pay, in other words, less than the full rack price.
If you still feel that using a medical credit card is your best or only option, then, of course, try to pay off your balance before the promotional period ends. If you don't think you're going to make the deadline, try to transfer your balance to a lower-interest card, if you have that option available.
.Having your own medical credit card to pay for practically any kind of doctor-supervised medical procedure sounds pretty cool, but each card comes with ample disclaimers, which should make you wonder if the financial cure isn't worse than the disease.