Travel Credit Cards That Can Keep a Shark Attack From Ruining Your Summer
Taking a travel rewards credit card along on your summer vacation can give you added peace of mind if you're involved in an accident or become seriously ill.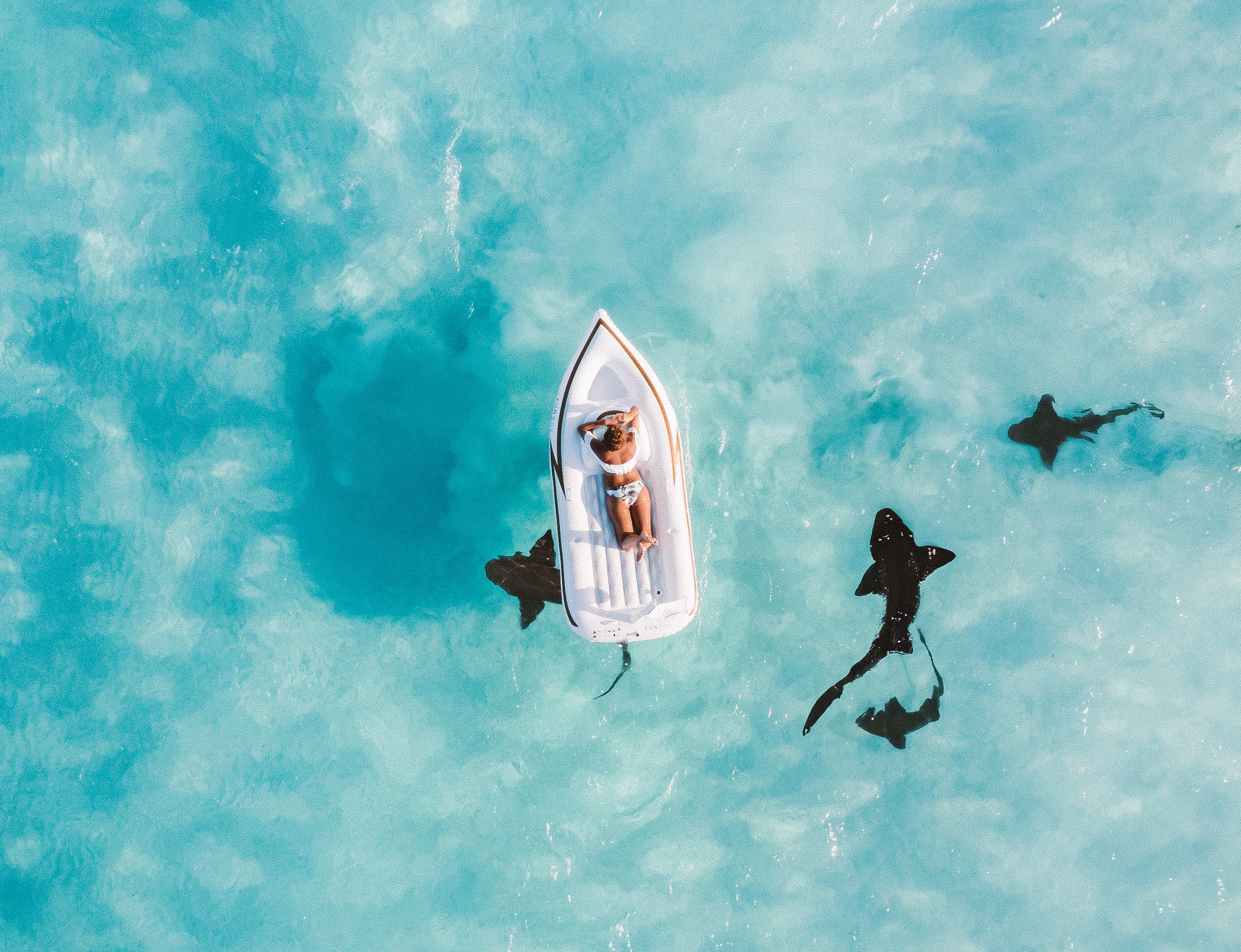 Although it may feel like summer is flying by, one thing that is slowly creeping up on us is America's most anticipated broadcasting and most feared marine-life -- that's right, Shark Week.
With shark attacks at an all-time high for the U.S., it's crucial to take note of necessary precautions to ensure that sharks are not swimming around your water; and more importantly, that you're not swimming around theirs. 
Aside from the physical toll the attacks have taken, the victims' families are also having to deal with the financial fallout of unexpected medical expenses. While the odds of being attacked by a shark on vacation are relatively low, the odds are still there and it's important you insure yourself against all possibilities.
Your regular health insurance may pick up the tab but if you're headed out on a summer trip, packing the right credit card can offer some additional protection in case disaster strikes. 
Travel Protections from Credit Cards
The kinds of travel benefits you can take advantage of vary from one card to the next and they're included as a free perk of membership.
Certain protections are more valuable than others, so if you're shopping around for a new travel rewards card for a summer trip, here's a list of what you'll want to be on the lookout for:
Travel accident insurance
Generally, you'd be able to claim benefits if you're involved in an accident that leads to a permanent disability, loss of limb or death, although each card imposes exclusions on what qualifies.
Emergency assistance 
You can use this service to arrange transportation or get referrals for medical or legal help. (Hopefully the victims of the shark attacks had this covered.)
Car rental coverage
If you rent a car, you have the option of getting the rental company's insurance or using the coverage offered by your credit card. A credit card's insurance typically protects you against theft or collision damage if you're involved in an accident.
Trip cancellation insurance
If you get sick and you're forced to end your vacation early, trip cancellation insurance reimburses you for some of the expense if you're forced to end your vacation early.
Comparing Travel Card Protections
We've included a quick table detailing which travel benefits our picks for the top-rated cards come with:
Credit Card Travel Protections
| Card Name | Chase Sapphire Preferred | Capital One Venture Rewards |
| --- | --- | --- |
| Travel Accident Insurance | Yes, up to $500,000 | Yes, up to $250,000 |
| Trip Cancellation Coverage | Yes, up to $10,000 | No |
| Car Rental Coverage | Yes | Yes |
| Emergency Travel Assistance | Yes | Yes |
---
Chase Sapphire Preferred
The Chase Sapphire Preferred card from Chase consistently scores great ratings for its rewards structure but it offers more than just points to travelers. You also get up to $500,000 in accidental death or dismemberment insurance when you use your card to book air, train, bus or cruise travel and up to $10,000 in tip cancellation coverage.
Rental car coverage for theft and collision is available if you charge the cost to your card and decline the rental company's insurance. Chase Sapphire Preferred users also have access to Chase Global Lifeline, which offers 24/7 emergency travel assistance in the U.S. and abroad.
Chase Sapphire Preferred Card Pros & Cons
Pros
Cons

Good for frequent travelers who don't mind paying an annual fee to get premium perks
No foreign transaction fees
Easily transfer points to participating travel vendors
Every 100 points are worth $1.25 instead of $1 when you book through Chase Ultimate Rewards Program
Can combine your points with multiple Chase cards

No 0% promotional APR offer
$95 annual fee
Other travel perks: 
No foreign transaction fees
1:1 points transfer to selected frequent traveler programs
20 percent travel discount when you book through Ultimate Rewards
Trip and baggage delay reimbursement
---
Capital One Venture Rewards Credit Card
The Capital One Venture Rewards Card offers points towards travel along with all the benefits that go along with Visa Signature protection. That includes up to $250,000 in travel accident insurance, round-the-clock travel assistance and car rental coverage.
You also get emergency ticket replacement, emergency translation services if you're traveling in a foreign country and emergency transportation services if you need to get home quickly following an accident. There is one downside since the card doesn't come with trip cancellation coverage.
Capital One Venture Rewards Card Pros & Cons
Pros
Cons

Good for people who want a simple travel rewards card
Earn 2 miles per $1 spent on everything
No foreign transaction fees
Other travel perks:
Up to $3,000 in lost luggage reimbursement
No foreign transaction fees
24-hour roadside assistance
---
Before You Head Out on Vacation
If you're planning a trip this summer, checking your existing health insurance policy before you go can help you pinpoint any gaps in your coverage that a credit card may be able to fill.
If you're signing up for a brand-new card or using one you already have to book your trip, be sure to read over the fine print carefully so you understand exactly what scenarios the travel insurance protections apply to.
Otherwise, you could end up footing the bill if your vacation ends up getting spoiled by an accident or illness.