When Landlords Should Pay for Rental Property Insurance
Find out when you, as a landlord, should consider paying for rental property insurance on a home which you don't consider to be the primary residence.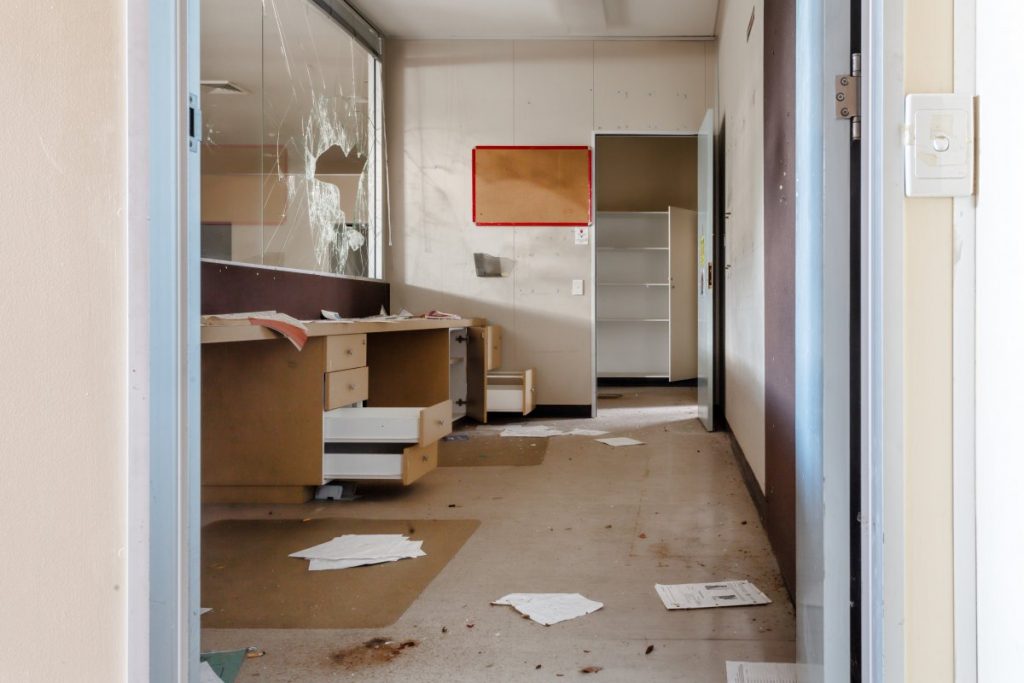 Owning rental property or being a landlord can be an excellent source of passive income. Tenants live in your property, and each month, you earn money off of rent payments. 
But being a landlord is a huge responsibility. 
You don't live in the home. But you're still responsible for maintenance and repairs.
If there's damage to the property due to fire or severe weather, it's your responsibility to repair the property. 
For this reason, you need insurance that protects the house.
But since this isn't your primary home, a homeowner's insurance policy isn't going to cut it.
You need rental property insurance.
What Is Rental Property Insurance?
Rental property insurance, or landlord insurance, is a policy that covers rental properties. 
Did you convert a former primary house into a rental home? Or did you buy a separate property with the intent of renting it out?
Either way, you need a landlord insurance policy. This protects your investment from financial loss.
Some landlords think that they only need homeowner's insurance.
Yet, a homeowner's insurance policy only covers damage when the owner "also" lives in the home.
For example, you might live on the main level of home and rent out the basement level. 
If you don't live in the home and attempt to file a claim, your provider will likely reject this claim.
What Does a Rental Property Insurance Policy Cover?
Rental property insurance offers some of the same coverage as homeowner's insurance. But the policies do differ. 
1. Property damage
When you buy landlord insurance, you'll receive coverage for property damage.
As a bonus:
Landlord or rental property insurance doesn't only cover the actual structure.
It also covers other structures on your property. This can include a detached garage, shed, or fence.
Property damage protection applies to various events.
These include vandalism, fire, and storm damage. It even offers coverage for tenant damage. So if a tenant destroys your property, your policy pays the damage. 
Keep in mind:
Property damage due to storm is often limited to wind damage and lightening.
You might have flood damage from rain or another external factor. If so, your landlord insurance policy will not cover this. 
It usually only covers flood damage that originates from within the home. This includes damage from a broken appliance or a burst pipe. You'll need to buy a separate flood insurance policy to protect the home from outside flooding.
Also, a landlord insurance policy doesn't cover earthquake damage. If you live in an area prone to earthquakes, look into getting a policy that covers this type of property damage.
2. Liability insurance
Additionally, landlord insurance policies also include liability insurance.
This is good to have.
If someone gets hurt on the property, they could sue you for medical expenses and other damages. This part of the policy covers the financial costs of these lawsuits or claims.
3. Loss of income
Another bonus is that landlord insurance also provides loss of income coverage.
This is your property.
So if the home is uninhabitable, you're still responsible for mortgage payments — if you have one. 
But without a tenant paying rent, low cash flow can create payment problems. This is where the "loss of income" part of your landlord insurance policy kicks in. 
If you can't have a tenant in the property — after a storm or fire — the policy pays rental reimbursement. This replaces lost income while you repair the home.
4. Extra riders
A standard landlord insurance policy doesn't cover theft of items inside the home. This includes appliances. You can add a rider to the insurance policy to cover burglary. 
Now:
This is optional but recommended.
If someone breaks into the home and steals the appliances, the policy won't cover the cost to replace these items without a burglary rider.
What Doesn't a Rental Insurance Policy Cover?
Unfortunately, landlord insurance or rental property insurance doesn't cover personal belongings.
This includes your personal belongings, as well as your tenant's personal belongings.
Let's say you have a furnished rental property. And let's say someone steals your furniture or electronics. The policy doesn't cover this. 
It's also important for tenants to understand how a policy works. Your policy doesn't cover the loss of their belongings after a storm or fire either. Thus, encourage tenants to buy renter's insurance. 
These policies pay the replacement cost of their personal belongings after a storm, theft, or fire. This includes their electronics, clothing, furniture, and jewelry. 
As a landlord, you can have tenants provide proof of renter's insurance before moving into the home.
Maintenance and repairs
Also, rental property insurance doesn't cover maintenance costs or repairs to items within the house.
If the refrigerator or dishwasher breaks, you have to cover this expense yourself. 
As the property owner, you can purchase a home warranty for a rental property. These policies protect the home's major appliances and systems. This includes the HVAC system and the electrical system. 
If a covered item stops working, the home warranty company will send a technician to the home. If the technician cannot repair a covered item, the warranty company pays the replacement cost.
Landlord Insurance vs. Regular Homeowner's Insurance
The main difference between homeowner's insurance and landlord insurance is that homeowner's insurance offers protection for a primary residence.
Landlord insurance provides protection when you don't live in the house. 
And while homeowner's insurance covers personal property, landlord insurance doesn't.
Cost
Landlord insurance is typically more expensive than a standard homeowner's insurance policy — about 15 percent to 20 percent more expensive.
For this reason, it's important to shop around and compare rates with different insurance companies.
If you're moving out of a primary home and keeping the home as a rental property, notify your homeowner's insurance provider before a tenant moves in.
Look:
It's important to have the right type of coverage. If not, you risk having to pay for damages out-of-pocket.
The cost of landlord insurance varies depending on numerous factors. This includes the size of the property, the number of rental units, and even the age and condition of the building. 
You can get a discount if you have certain safety features installed. This includes hardwire smoke detectors, burglar alarms, and even fire sprinklers throughout the property.
Who Needs a Rental Property Insurance Policy?
You only need rental property insurance if you don't occupy or live in the same residence as a  tenant.
So if you live in a property and rent out one of the rooms, you don't need to get a separate landlord insurance policy. 
Also, you don't typically need landlord insurance when you're only renting out a section of your home. You might live in the home, yet rent out a basement apartment or a room over the garage.
Err on the side of caution. Contact your homeowner's insurance provider to discuss their recommendations.
Home-sharing
A landlord insurance policy isn't typically necessary when you "occasionally" rent out your home through Airbnb or a similar site.
Still, contact your homeowner's insurance provider to see how home-sharing impacts your coverage. 
Your policy might cover this, or you might need an additional rider, depending on how often you home-share. 
The good news:
Some home-sharing companies offer some level of insurance protection for liability and property damage. 
Other Considerations for Rental Property Insurance
If you're getting a landlord insurance policy to protect a rental property, be mindful that these policies also have deductibles.
This is like a homeowner's insurance policy. This is the amount you pay before your insurance policy pays a claim.
Deductibles vary, with common options being $500, $1,000, or $2,500.
The higher your insurance deductible, the lower your monthly premium.
Fortunately, you can deduct rental property insurance premiums as a landlord. Since rental property is an income source, premiums are a legitimate business expense.
Final Word
Owning rental property is a great way to earn passive income each month.
This income can supplement your current earnings. It can also grow your retirement fund, or increase your emergency savings.
But it's important to have the right type of insurance for the property.
If not, you could end up paying for property damages or losses out-of-pocket. 
Speak with the company that provides your homeowner's insurance policy.
Request a rate quote for landlord insurance. You should also get quotes from at least two other companies. This way, you avoid overpaying for insurance.