Do You Really Need Renter's Insurance?
Find out whether you really need to pay for renter's insurance by understanding how it works, what is covered, how much it costs, and where to purchase it.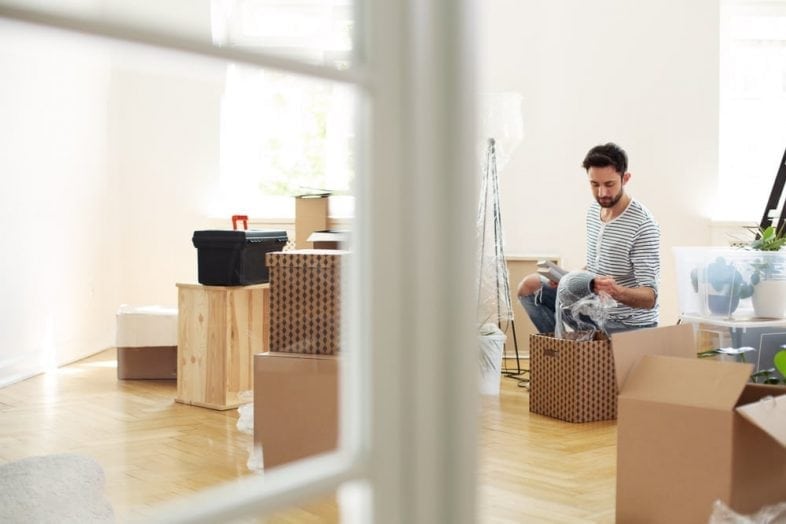 When you're in a rental property, you often have to think about renters insurance -- in addition to what you're paying for rent.
What you're concerned about:
Your landlord is responsible for insuring your building from damage. But that insurance policy won't cover your personal belongings if your apartment or home sustains damage from a fire or a storm.
And...
It won't provide recourse of someone breaks in and steals something.
To make sure your valuables are protected, you'll need a renters insurance policy.
Find out:
What is covered
What is not covered
How much these insurance policies cost
Where you can purchase renters insurance
What is Renters Insurance?
Renters insurance is a policy designed to protect renters and their belongings. A standard renters insurance policy covers three areas:
Your personal belongings against damage, theft, and vandalism.
Liability issues, in case someone is injured under your roof.
Living expenses, in case your apartment or home becomes temporarily uninhabitable.
None of these things are entirely preventable, but a good renters insurance will ensure that you don't suffer financially because of them.
Do You Need Renters Insurance?
Only 41% of renters are covered by renters insurance, according to the Insurance Information Institute.
If you belong to the uninsured group, an unexpected fire, storm or burglary could leave you without some or all of your belongings with no recourse.
What's more:
If someone gets injured in your apartment or home and has medical bills or sues you, it could cripple you financially.
As such, having renters insurance isn't just a good idea — it's an essential element of ensuring your financial health.
Even if you don't think you need renters insurance, many landlords require it to approve a lease. This is typically done to avoid disputes if your belongings are damaged, or you're involved in a liability lawsuit.
What Does Renters Insurance Cover?
Renters insurance covers three areas: personal property, liability and additional living expenses.
Personal property
Your policy will cover damage from any of the following 16 things, which are called "perils" in insurance lingo:
Fire or lightning
Windstorm or hail
Explosion
Riot or civil commotion
Aircraft
Vehicles
Smoke
Vandalism or malicious mischief
Theft
Volcanic eruption
Falling object
Weight of ice, sleet or snow
Accidental discharge or overflow of water or steam
Sudden and accidental tearing apart, cracking, burning or building
Freezing
Sudden and accidental damage from artificially generated electrical current
You'll also be covered if someone steals your personal belongings, or damages them through vandalism.
How much coverage you get for these things depends on the type of policy you have.
Some renters insurance policies will reimburse you for the actual cash value of your property.
For example, let's say you bought a television for $1,500 five years ago and it's currently worth $300.
If it gets stolen or damaged, you'd only get $300 to buy a new television.
If your policy reimburses you for the replacement cost, you'll get the original amount you paid for it rather than a depreciated value. If you can afford it, a replacement cost policy is your best bet for restoring what you've lost.
If you own expensive jewelry, firearms or silverware, insurance companies may require you to purchase additional protection to cover its full value.
Liability
This coverage is designed to protect you financially if someone is injured while under your roof. In addition to helping you cover the costs of a lawsuit, you may also get some coverage for medical expenses to avoid a lawsuit.
The typical renters insurance policy offers $100,000 in liability coverage, but you can find policies that offer more if you feel like you'll need it.
Keep in mind that you may pay more for renters insurance — or not qualify at all — if you have a particular breed of dog because of liability risks.
Some blacklisted breeds include Akita, chow chow, Doberman, pit bull, Staffordshire bull terrier, Rottweiler, Presa Canario, wolf hybrid or a mix of any of these breeds.
Additional living expenses
If your home gets damaged to the point that it's uninhabitable, your policy will help cover the costs you wouldn't otherwise incur.
For example, you may be able to get reimbursed for your hotel bill and the increased cost of food above the amount you would normally spend while living at home.
Keep in mind, though, that this coverage may be limited. So, it's important to manage your expenses wisely to avoid going over the covered amount.
What Doesn't Renters Insurance Cover?
If you didn't notice when reading the covered perils for personal property, earthquakes and flood damage wasn't included.
That's because these perils typically affect large areas at once and it's not in the insurance company's best interest to take on that much risk.
If you live in a flood zone or an area prone to earthquakes, it may be best to purchase a separate policy to get coverage.
Other areas that your policy may not cover include:
Damage caused by rodents, bugs and other vermin
Terrorism or acts of war
Damage caused by a sinkhole
How Much Does Renters Insurance Cost?
A typical renters insurance policy costs between $15 and $30 per month, according to the National Association of Insurance Commissioners.
Your monthly premiums may be influenced by several factors, including:
Your coverage amounts
Your deductibles (what you pay before the policy kicks in)
Where you live
Actual cash value vs. replacement cost
Discounts
Building and unit size
Your credit score
Security features
While you may not have a lot of control over some of these factors, you can ask each insurance company you compare about discounts.
Here are a few to note:
Home monitoring system discount
It can help if you have a security system, fire alarm or other home monitoring systems.
Multi-policy discount
You can save if you get your renters insurance policy through the same insurance company that administers your auto insurance policy.
Claim-free discount
If you've had renters insurance in the past but never made a claim, you could save money on a new policy.
Payment plan discount
If you set up automatic payments or even pay annually instead of monthly, you could get a small reduction of your premiums.
Keep in mind that you can typically get a discount on your premiums if you choose to pay annually instead of monthly.
Where Can You Get Renters Insurance?
Most major insurance companies offer renters insurance, either directly or through a partner insurer. If you have auto insurance, start with the insurer that provides it to see what kind of discounts you can get by having more than one policy with them.
Then, check with at least three to five other insurance companies to compare prices for your area. Check online with individual insurance companies or find an online tool that allows you to get quotes from several insurers at once.
Also, consider asking your family members and friends for recommendations. Just remember that several factors go into determining your premium. So, just because a family member or friend is getting a great rate from their insurer, it doesn't mean that you will.
As you shop around, check the fine print with each insurance company. Make sure you know what exclusions or limitations they have, and whether you're getting the right value for the cost.
For example, it may be worth paying a little extra for a replacement cost policy, so you're not stuck with a depreciated amount.
Tips for Using Your Renters Insurance Policy
The most important thing to do once you've finalized your renters insurance policy is to do an inventory of your personal belongings.
Knowing what you own will make it easier to file a claim if something gets stolen or damaged. Keep a list of each item and its value, either on paper or through an app or online tool.
Several insurance companies, including Allstate, American Family, Liberty Mutual and State Farm, have apps or tools that can help you with this process.
It may even be a good idea to go through this process before you even get renters insurance. That way, it'll be easier to know how much coverage you should request for your personal property.
Also, know exactly what your policy covers and whether some limitations or exclusions apply. By knowing this information up front, you can avoid filing claims that will end up getting denied because of the fine print.
Conclusion
If you're a renter, having renters insurance is key to protecting your belongings and your financial health. While you can't prevent many of the perils we've listed, having the right coverage can help you make things right.
As you shop around and compare renters insurance companies, focus on more than just the monthly premium. Take a look at what the policy covers and what it doesn't. Also, make sure you know how you'll be reimbursed if you do end up needing to file a claim.
This process of finding the right renters insurance company can take some time. But considering how much money it can save you if something bad does happen, it's time well spent.