The Best Easy Approval Store Credit Cards With Low Credit Score
Learn which store credit card is the easiest to get approved for. Try rebuild your credit while earning discounts and exclusive financing offers.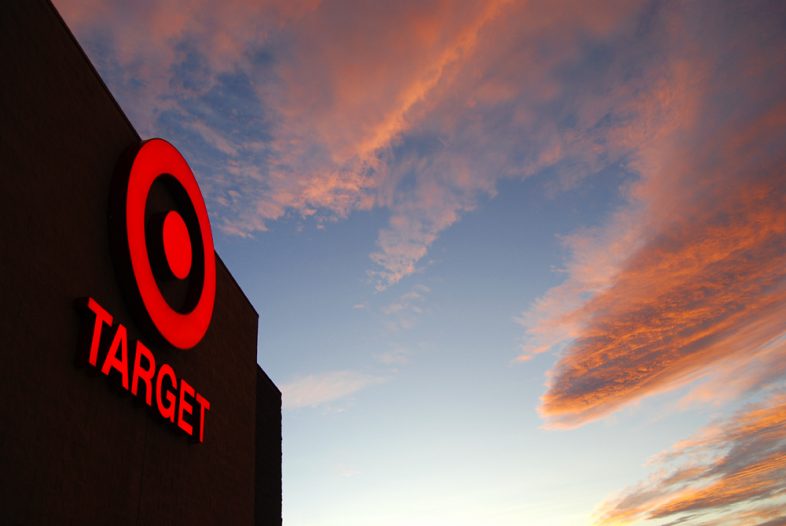 "Would you like to open up a store credit card and save on your purchase today?"
You're likely quite familiar with that line during your checkout experience at stores that offer an in-house credit card. Some may have already reeled you in with their pitch.
Store credit cards are enticing for many reasons. For one, they are typically easier for those with low credit scores to obtain. Generally, any FICO score under 650 is considered bad.
Although these consumers may be out of luck with general credit cards, store credit cards can be a valuable alternative to establish or rebuild credit.
It's important, however, to note not all store credit cards offer credit building opportunities.
Below are a few store credit cards easy to get approved for.
You may want to consider these easy approval store credit cards if you're simply looking to increase your buying power, which starts with good credit.
Easy Approval Store Credit Cards for Bad Credit
There are many options when it comes to easy store credit cards for less than stellar credit. Here are a few store credit cards easy to get approved for.
Target REDcard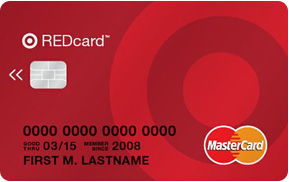 There is no credit building opportunity, as the REDcard is not a credit card.
The Target REDcard functions as a retailer debit card that draws funds from your checking account.
The card offers the same convenience as any debit card but comes with a 5% discount on most purchases and free shipping online.
Walmart MasterCard
A great perk to the Walmart MasterCard is that it can be used anywhere MasterCard is accepted.
When you open the card, you can save 10% on your purchases totaling up to $250 for that day.
Cardholders also get 2% for gas purchases at Walmart fuel stations and Murphy USA gas stations and 1% on all other purchases wherever MasterCard is accepted.
Additionally, you can save 3% every day on walmart.com.
Victoria Secret Angel Credit Card
Cardholders have the opportunity to earn points on every Victoria's Secret purchase.
Points are then redeemable for angel rewards, such as a $10 certificate when you earn 250 points ($1spent = 1 point earned).
These rewards then come as certificates in the mail to cardholders within 3 to 6 weeks.
There are three versions, or tiers, of the Victoria's Secret card. Everyone begins as an Angel Cardholder.
The more you spend, the more points you accumulate to be upgraded to the next tiers – Angel VIP and Angel Forever.
Overstock Store Credit Card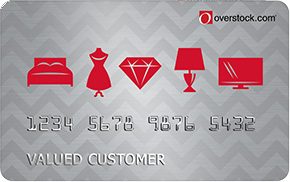 When you open an Overstock Store Credit Card, you can save 10% on your first purchase.
There's also a 6-month special financing plan with a $249 purchase minimum.
Special financing goes all the way up to 24 months, which requires a $1,999 purchase.
The card has no annual fee and cardholders also receive special promotions.
EXPRESS NEXTCredit Card
When you sign up for an Express NEXTCredit Card, you'll receive 15% off your first purchase.
Cardholders earn 15 points for every dollar spent on the card. You'll receive a $10 reward for every 2500 points.
Additional perks include special birthday offers, monthly EXP Extras (such as additional point opportunities) and other exclusives for cardholders.
How Store Credit Cards Work
Store credit cards are unsecured credit cards connected to specific retailers. While many are good for credit building, not all are suitable or qualify for this purpose.
Store credit cards typically come with attractive offers, such as a 15% discount on your first purchase, and/or bonus incentives.
Additionally, there are store credit cards that can be used elsewhere, where others are exclusive to the retailer. Sometimes, there are store-only and non-store-only versions.
Usually, the store-only versions require better credit.
Pros of a store credit card?
Establish Credit
Oftentimes the underwriting is not as constricting in comparison to credit cards that require above average credit scores.
This makes store credit cards a good point of entry to build credit. That is if you don't carry a balance.
Special perks
For first-time card use, you may qualify for a percentage off your purchase, which is commonly a one-time deal.
There may be other attractive incentives, such as earning a point per dollar on your store purchases or outside spending, depending upon the card.
Further perks might include free shipping, an online discount, exclusive financing offers, or free gift-wrapping.
Be sure to read through the card details carefully if these features are important to you.
Cons of a Store Cards
High APRs
Typically, APRs are going to be much higher than general credit cards.
The average APR on credit cards from the largest retailers is 23.23%.  In comparison, that's more than 8 points higher than the national average for general-purpose cards.
Low credit limit
Unfortunately, credit limits are commonly lower with store credit cards.
Because they are lower, you may run the risk of using the majority of the available credit, which can distribute your debt to credit ratio negatively.
Ideally, you want less debt and more credit to reap the credit building benefits.
Enticed to spend more
The purpose of a store credit card is simply to get you to spend more with the retailer. That's why so many stores offer additional incentives or exclusive offers to cardholders.
The catch, of course, is not to get ahead of yourself and overspend, which will hurt your credit if cannot repay debt promptly.
How to Use a Store Credit Card to Rebuild Good Credit
There are ways to use a store credit card if your intentions are to build credit. Before you pull the card out from your wallet, be sure to know the correct ways to be using it.
1. Always pay on time
Late payments will only affect your credit negatively. You'll also delay the possibility of a credit limit increase approval.
2. You don't have to use the store card often but use it at least once every few months
This will steer you away from overspending and be maxing out your credit limit.
3. Keep balances low
Tying into the above, you'll want to make sure debt does not exceed more than 30% of your card's limit.
4. Ask for credit line increases every 6 months
If you get approved, you'll know your credit is approving.
All in all, store credit cards can be useful for building credit. They also come with special discounts and perks.
But potential cardholders beware: you may inadvertently hurt your credit if discounts and special offers may tempt you to overspend.