Target REDcard Store Rewards Credit Card 2023 Review
The Target REDcard Credit Card is reviewed for its 5% discount, free shipping and extended return period. Is it worth getting for a frequent Target shopper?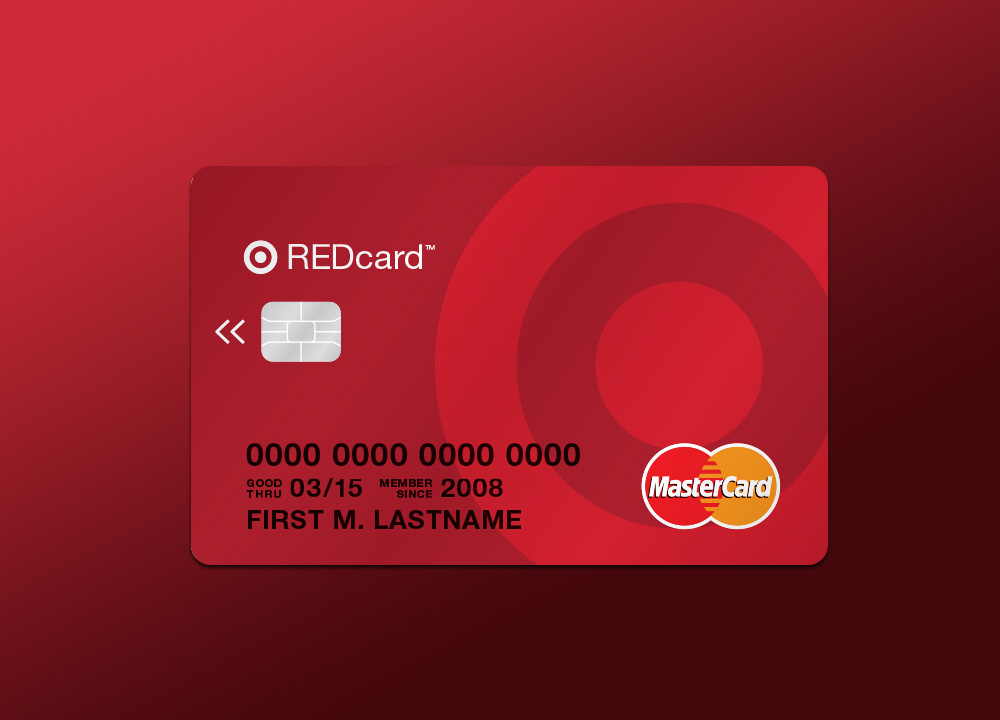 As the second-largest discount store in the United States, millions of shoppers find everything they need from clothing to food, electronics, and other household items at Target stores.
Target offers a few different card options, a debit card, a store card, and a Mastercard, which is currently not available to new applicants.
While Target stores and its credit cards have gone through a few changes in recent years, the store's popularity is still as strong as ever.
If you're considering one of the two Target REDcards (one is a credit card and the other is a debit card) that are available, here's how they compare to other rewards credit cards.
Key card features:
No annual fees
5% discount on Target and target.com purchases
Free shipping on Target purchases
Extended return period
Target RedCard Debit vs. Credit
Target offers a debit card that you can use for Target purchases and pay directly from your checking account.
You can use the Target credit card as you would any other credit card, but only at Target stores.
Although it would seem just as easy to use your bank debit card in place of the Target debit card, there is a difference.
The Target store debit card includes many of the same benefits you get with the credit card when you use it for your Target purchases, which can add up to a large amount of savings that you won't get by simply using your checking account.
Target Credit Card Rates and Fees
| Target Credit Card™ Rates and Fees | |
| --- | --- |
| Annual Percentage Rate (APR) for Purchases | 24.40% This APR will vary with the market based on the Prime Rate. If approved for an account, see the temporary credit card receipt for the current variable APR. |
| How to Avoid Paying Interest | Your due date is at least 25 days after the close of each billing cycle. You will not be charged any interest on purchases if you pay your entire balance by the due date each month. |
| Minimum Interest Charge | If you are charged interest, the charge will be no less than $1.00. |
| Annual Fee | None |
| Returned Payment | Up to $27 |
| Late Payment | Up to $38 |
How to Apply for a Target Credit Card
You can apply for a Target credit card at Target.com and in most cases, get a reply within seconds. You will need to have your checking account information handy if you apply for the debit card.
Another major difference between the two cards is you won't be denied the debit card as long as you have the necessary information.
Be ready to provide your checking account information, Social Security number, and government-issued ID. You can also apply for either card in-store.
Credit Score for Target Credit Card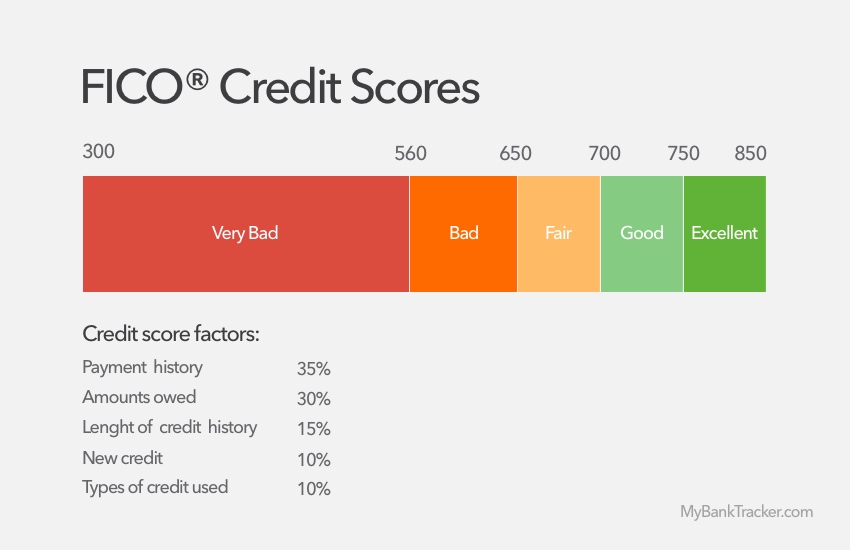 Because the Target credit card is a store card, you may be able to qualify with a lower credit score than other credit cards often require.
Consumers with bad FICO scores in the low 600s and upper 500s  have been approved for the credit card (Also read: What Is Good Credit Score), which is typical of store cards.
If you have had credit problems in the past or you don't yet have any credit established, store cards like the Target credit card are great for building your credit rating.
If you aren't able to qualify for the store card, you can still take advantage of similar benefits when you shop with the Target debit card.
If your credit score is below 700, you may find it tough to qualify for other rewards cards, which usually require good or excellent credit ratings.
Target Rewards: Save 5% All the Time
One of the most valuable benefits of both Target cards is the 5% discount you get every time you use the card at Target.
This discount isn't limited to certain types of purchases or spending and is automatically applied at checkout.
You also don't have to save up points or cash back. And, you don't have to remember to redeem the rewards.
Of the rewards programs offered with credit cards, this is one of the easiest and most convenient, requiring you to do nothing except use your card whenever you're at Target.
Better Rewards for Target Purchases with Other Credit Cards
However, there is cash back credit cards that offer rewards for Target purchases.
Citi Double Cash Card
The currently awards 1% cash back on all purchases, and when you pay your bill, you get another 1% cash back.
With this card, you could earn 2% cash back on all purchases, including the ones at Target.
Read Citi Double Cash Cash Editor's Review
Blue Cash Preferred Card from American Express
*See Rates & Fees. Terms Apply.
The  awards 6% cash back at U.S. supermarkets on up to the first $6,000 spent annually in this category; 1% thereafter (see Rates & Fees; terms apply).
Although Target is not classified as a supermarket, many consumers have found that if they use the card to purchase Target gift cards at grocery stores, they can effectively earn cash back on their Target purchases.
It is an extra step but, for some people, it is worth it. An additional benefit of the Citi and American Express cards is that they can both be used anywhere and aren't limited to just Target stores.
Otherwise, most other credit cards cannot compare to the Target REDcard because they don't have a rewards program that offers 5% back at Target.
The reason is that many rewards credit cards exclude superstores such as Target and Walmart from their rewards program.
Even though they may be considered "supermarkets" or "grocery stores," most rewards credit cards won't consider them as such.
Read Blue Cash Preferred Card from American Express
No Annual Fee Target REDCard
Neither Target card has an annual fee so it won't cost you anything extra to carry the Target cards.
You are able to take advantage of the discounts and benefits when you shop at Target, without paying a fee every year to do so.
On the other hand, rewards credit cards can have annual fees from $50 to $500 per year. You have to figure out if the annual fee is worth the rewards and benefits.
Target Credit Card Rates and Fees
The Target credit card has a high APR, which is typical of store credit cards.
However, you can avoid paying a high amount of interest on your purchases if you pay your balance in full each month within the grace period.
If you use the debit card, you won't pay any interest because you're using the money in your checking account to make the purchases.
If you carry a balance from month to month, the interest charges can become expensive. They might cancel out any of the discounts or benefits you get with the credit card.
If this is the case, you're better off with the Target debit card, or a card with a lower APR that may not offer any rewards or benefits.
In any event, the APR with the Target credit card is one of the highest you'll find with any credit card, but you can still benefit from the card if you use it the right way.
Again, it is ideal for people who pay off their entire balance every month. Those who have trouble with this commitment should not apply for the Target REDcard credit card.
No Introductory APR or Special Financing Offers
Many rewards credit cards offer 0% introductory APRs on purchases and balance transfers to allow new cardholders a chance to save on a big purchase or transfer from a card with a higher APR.
This type of offer allows you to pay down your balance within a limited period of time at no interest, which can save you hundreds of dollars.
Store cards often provide special financing offers to pay down purchases at 0% APR within a certain period as well.
However, in addition to the high APR with the Target credit card, there is no introductory APR or special financing offer to help you save money.
If you need to take advantage of one of these types of offers, you should consider other card options.
Target REDcard Benefits and Savings
In addition to the 5% discount you get with the Target cards, you also get free shipping on purchases at Target.com and an extended return period of 30 more days than customers without a Target card.
The free shipping perk will yield the most savings on the small purchases that usually do not meet the minimum spending threshold to get free shipping.
Plus, Target debit card users get the more convenience of being able to withdraw up to $40 when checking out in-store. This benefit is only for Target debit card customers.
Verdict: Should You Apply for the Target REDcard?
If you are a frequent shopper at Target stores, the Target REDcard is a must-have credit card to save money on your Target spending. The same goes for the debit card version.
The upfront savings will remove much of the hassle involved with accumulating and redeeming rewards.
The only credit card that can possibly beat the Target REDcard is the .
However, you'll have to go through the trouble of using it to buy Target gift cards at supermarkets in order to get the 6% cash back, which is just slightly better than the automatic 5% discount from the Target REDcard.
The Target Credit Card is also a great option for those who may have had credit problems in the past or are just starting out and need to build credit
Overall, both cards are hard to beat if you're one of the millions of shoppers who shop regularly at Target stores.
See the rates & fees for the mentioned American Express cards: Blue Cash Preferred from American Express (Rates & Fees; terms apply).